Softball players hit it out of the park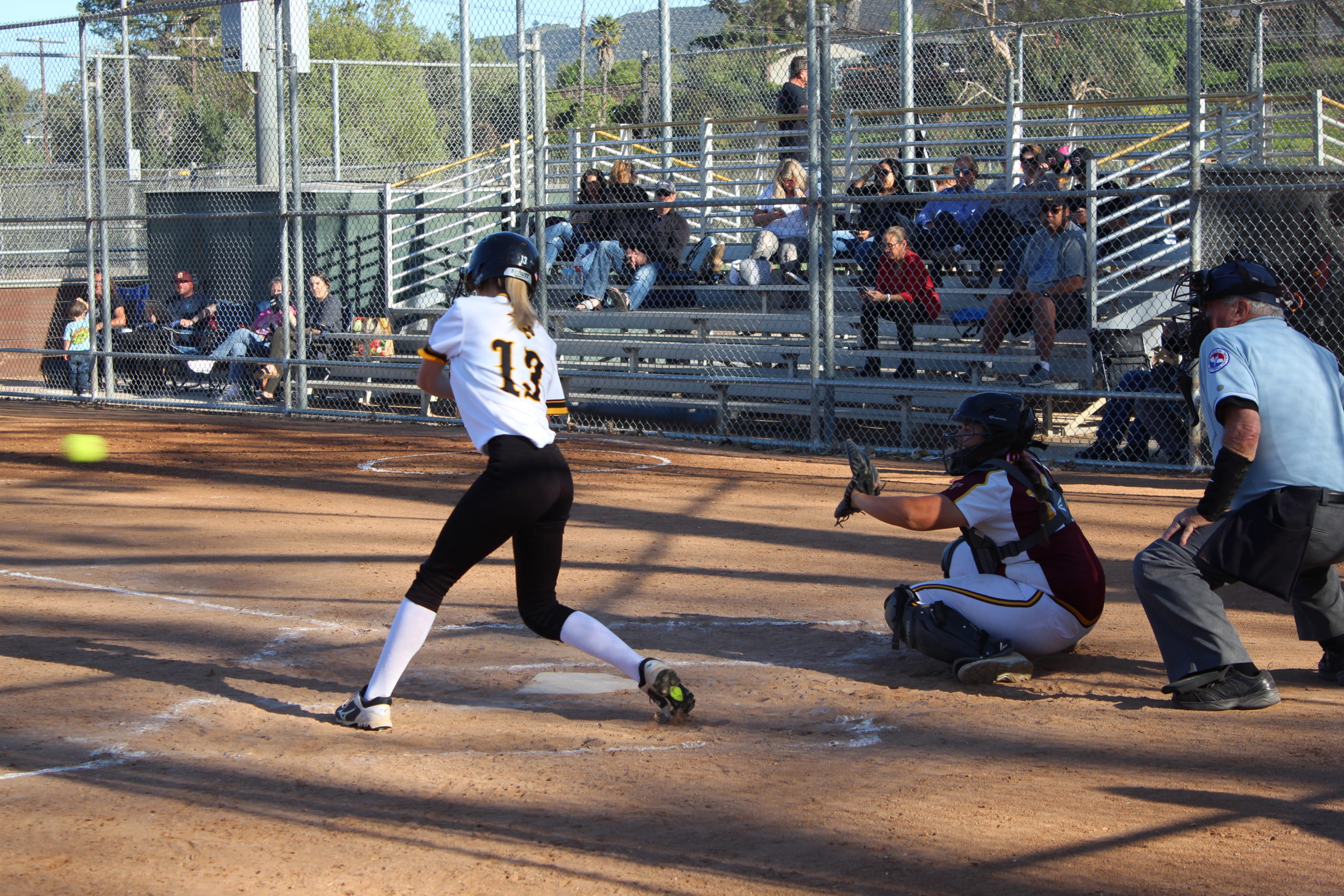 Softball is a game of anticipation, players holding their breath at every hit of the bat, every stealing of a base, especially when all bases are loaded. Many students have joined the team, adding to the thrill and excitement of the game. 
Alexa Paradis, sophomore, has been playing softball for seven years and loves the experience and the people she has met throughout the years. 
During games, there can be periods that seem to drag on, but the recovery remains exciting and is Paradis's favorite part of the game. "Getting out of a hitting slump is a hard feeling to beat. But as a whole, the energy surrounding the team is good especially after a big win," said Paradis.
Paradis and the rest of the softball team are under the direction of Coach Mike Dagan. Dagan has been coaching softball for 15 years, nine of those spent at NPHS. Dagan stuck with the sport because "softball is just different. It's quick, it's fun and exciting to watch."
During practice Dagan has, "a trainer come out twice a week and workout the girls with conditioning and agility exercises along with weight training," Dagan said. "The players have to feel they can trust you in any situation, that you have their back no matter what. If they don't, they won't be able to give you their best effort." 
Veda Palaparty, senior, is on Dagan's softball team. She has played for twelve years, loving the game and her team. "I love the great friends I've made, and the fun we all have together," said Palaparty. 
As a pitcher, she likes to get in as much work as she can everyday, much like Paradis. Although she loves the sport, Palaparty is disappointed in the path softball leads. "I really don't like that there really is no future for softball players outside of college, unless you go to the Olympics," Palaparty said. 
However, when she's disappointed in a game she remembers why she plays. "The point of softball is to have fun and make good memories," said Palaparty.
In games, Palaparty enjoys when she aids her team. "My favorite moment is when I'm pitching and we get an out, so the infield throws the ball around and all comes in for high-fives," said Palaparty. 
Neither her nor Paradis let the game interfere with their schoolwork, completing their academics whenever they can. "I try to be proactive so I have time for softball, and to enjoy my last year of high school before I graduate," said Palaparty. 
Dagan is proud of the progress that the team has made so far. "I just ask the girls to get better everyday and positive things will happen."