Spring sports fly by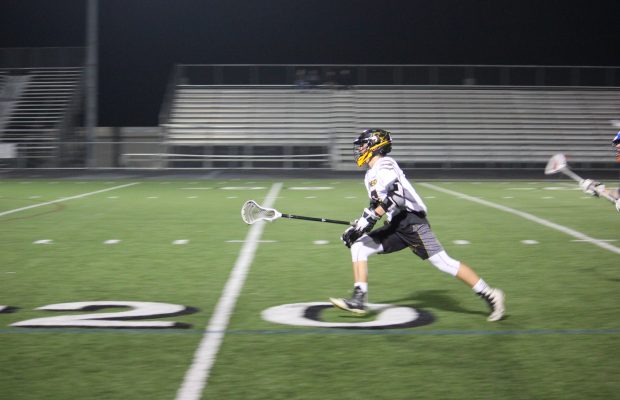 Boys' Baseball:
This year's boys' baseball season took a turn as they headed into playoffs and Marmonte league. Their success in games and team bonding allowed the boys to reach heights they have not done within years, "It's been a great season, we are in playoffs, we are co-champions, and we won Marmonte League. We won two years in a row which has not happened since 1968," Andrew Grieder, senior, said.
Boys' Lacrosse:
After the loss of many seniors from last year's team, boys' lacrosse played a tough season facing wins and losses. "This season definitely had its ups and downs. We lost a couple games but we also won a couple games … I think we learned a lot and it really puts it into perspective from a tough season after a couple good ones and I am really glad I got to play my final year of lacrosse with my friends," Beau Lawrence, senior said.
Girls' Softball:
The girls' softball team placed second in Marmonte League, and made it to CIF playoffs. The girls' softball team continues their journey as they compete against King High School in the CIF finals. Their chemistry is believed to be a major reason for their success. "This season our team is really well bonded. All the girls are friends on and off the field and our team chemistry is really good, everyone gets along and we all support each other and want the best for each other," SeaEnna Satcher, senior said.
Boys' Golf:
This season, boys' golf placed third in Marmonte League. Having a couple new players this season, Camden Sanders, senior, explains the team's overall performance, "I feel that our team did very well this year … Everyone practiced during offseason and got a lot better. We ended up getting third and we made it to playoffs. We did decent in the first round but we lost to it."
Boys' and Girls' Track:
Despite having fewer long distance runners, both boys' and girls' varsity teams became league champions. Additionally, several runners also qualified for CIF finals. "I think it was a really successful season because of the improvements our runners made from the beginning of the season to the end, and because of the success our team has already had at CIF," Kaira Samuel, junior, said. Among the athletes, Nico Young, sophomore, and Gino Cruz, junior, advanced to the California State Championship Meet in Fresno.
Girls' Lacrosse:
Although the girls' lacrosse team struggled at the beginning of the season, they ultimately achieved their goal of qualifying for CIF playoffs. Unfortunately, they did not make it past the first round, but are preparing for next year by planning an earlier preseason and longer practices. "It was a fun season because we had some new girls that were brought up from JV. We had a couple freshman that played this year that really did a lot for our team," Erin Duffy, sophomore, said.
Boys' Tennis:
The boys' tennis team went into this season with less confidence after last year's star seniors graduated, yet they had one of the best seasons of the past decades. "After some successes, we really bonded as a team and were able to perform well in the rest of the games," Nathan Juan, sophomore, said. The chemistry the team built throughout the season helped their play, which is shown by their record. "Our league record is 10-0 and this is the first time we've won league since 1971," Tommy Joseph, junior said.
Boys' and Girls' Swimming:
Though the boys' and girls' swim teams lost their practice area to pool renovations and numerous members to transportation issues, they found a second home at TOHS and appreciated the silver lining of not having a pool. "All of our meets were away, which was pretty exciting because we didn't have to do any clean up or set up," Ciara Buckley, senior, said. Through the obstacles, they finished with many successes. "We brought a lot of girls to CIF, two of our relays made it and I think a few records were broken," Buckley said.