Students experience outdoor dining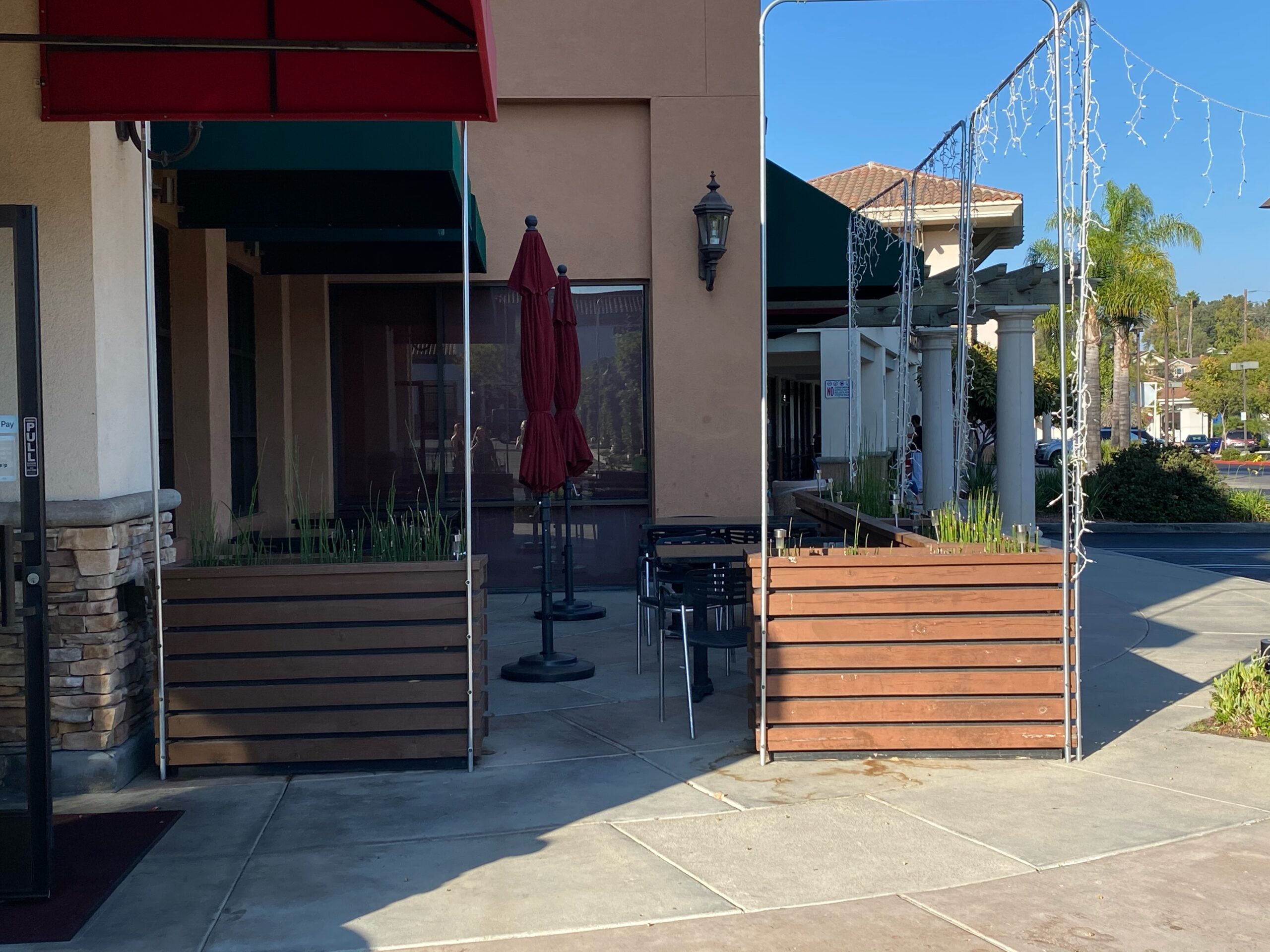 Many restaurants have had to reinvent almost every aspect of their dining experience as a result of COVID-19. Seeing that indoor dining is limited at the moment, local restaurant owners have been searching for months to find a solution to the problem they have been given: finding a safe way for people to enjoy meals, while still experiencing the luxuries that come with eating out. 
Zoey Blair, freshman, believes that outside dining is a bad idea. "I wouldn't personally do it but as long as it's safe I guess. Some people can do it, just not too many at a time," Blair said. 
However, when it comes to taking precautions, Grace Vilella, freshman, thinks that local restaurants have done a good job when she went out to Islands in Newbury Park. "Due to COVID, we were supposed to keep our masks on while walking out to our seats on the patio and the table was all spaced away from each other," Villella said. 
Feeling safe from the virus that continues to rage throughout the country is a top priority, and a key defense is social distancing. With outdoor dining, families must depend on restaurants to establish appropriate distance from other families, "I think that there was enough space because [Islands] used the parking lot but I still would like for there to have been more seating inside of the restaurant," Vilella said
Kelly Centeno, freshman, has eaten out on several occasions since quarantine, using outdoor seating in restaurants. "It's definitely different and I never thought that I would ever have to be eating outside in a parking lot," Centeno said.
Ventura County recently moved into the red tier, which means that businesses can choose to allow limited indoor dining. However, outdoor dining still continues to be an option for people who want to eat out in a safe manner. Although there are some pros and cons that come with eating at a local restaurant during this time, restaurant owners have worked long and hard to give customers a good dining experience all the while keeping people safe.