Students look to DACA's looming future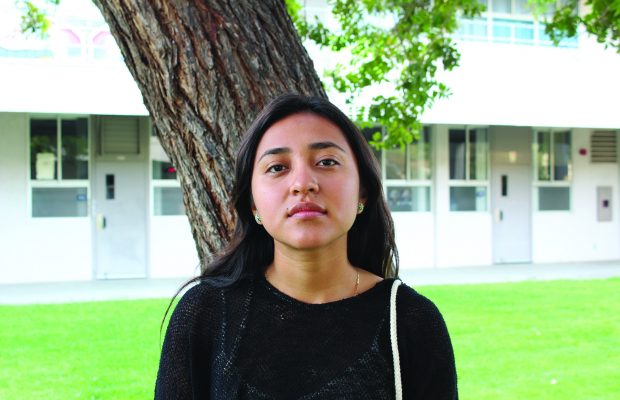 The DACA dream
A little girl dreamed of becoming a Marine. She dreamed of showing the world that a girl could defend people in need. She dreamed of defending a country she was not even a citizen of, and because of her status as an illegal immigrant, her dream was shattered.
Anarely Santana, senior, was born in Mexico and immigrated to the United States illegally when she was four years old.
"(Growing up) I didn't see myself as different. I thought, I'm just like everybody else. I speak like them. I act like them, you know. I like what they like," Santana said.
Yet there was something different, something she would struggle with in the future: her legal status. Since she did not come to the U.S. legally, she had no identification papers or Social Security number, and by the time she was in middle school, she started to notice the discrepancies between her and her peers.
"(The school) would ask for certain things and I wouldn't have them," Santana said. "I didn't have certain papers that kids had, so it really excluded me from the group."
In 2012, the Deferred Action for Childhood Arrivals (DACA) program passed. It grants illegal minors protection from deportation from the United States and provides them with a Social Security number. Santana was granted DACA status in 2015, and remembered the first time she realized how important her status was when she received her papers.
"Now I can do so many things that before I was incapable of doing and I think it really has helped me," Santana said. "It kind of makes me feel like I belong."
Like Santana, for Mariella Villegas, senior, receiving her DACA acceptance letter changed her life, giving her a newfound sense of security after she illegally moved here from Mexico.
"On the letter it says that DACA doesn't provide any legal status, but it does protect me from deportation for two years," Villegas said. "Knowing that, it made me feel relieved because I didn't have to worry about having to go back without finishing my studies."
Despite the relief that Villegas, Santana and hundreds of thousands of other DACA recipients felt, this is all about to change. Shortly after beginning his presidential term in 2017, Donald Trump announced that he would be repealing the program, leaving much of the young undocumented population in anticipation of their fate.
Though Luis Tun, senior, is an undocumented immigrant protected by the California Dream Act, not DACA, he is frustrated with the government's decision as he sees some of his undocumented friends' anxieties grow.
"We contribute so much (to the) economy, community, government official offices, different things inside of the community," Tun said. "So why should we be denied the right to have equal opportunities as anyone else in this country?"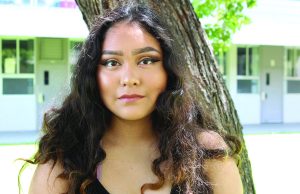 Undocumented Hardships
Before Santana was protected under DACA, she felt she had to hide her illegal status, and she is pained by the thought of those privileges being provoked.
"I never really liked to tell people… it just made me different," Santana said. "I just don't think I'm capable of doing that anymore, living in fear, in the shadows."
Anxieties still surround DACA recipients. Despite missing her family in Mexico, Villegas knows it is not safe to go back.
"Traveling is probably one of the biggest fears I have, because I never know if I will encounter immigration checkups and immediately be sent back to Mexico," Villegas said.
The threat of deportation scares Santana too, and she has not been back to her hometown since she was four years old.
"All I remember is a vague image of my rural town," Santana said. "If I were to ever travel back, the chances of me returning are very limited…The thought of traveling even in the U.S. is frightening."
Despite the contention surrounding immigration in the United States, Jose Ireta, counselor, says Newbury Park High School serves all students, no matter where they are from.
"Regardless of the political climate, in my 9 years here… if any student shows that they live within our boundaries, we just serve them as anybody else," Ireta said.
To register at the school, the only paperwork needed is proof of residency in the school district; other than that, Ireta says the school operates on a "don't ask don't tell" policy.
Legal restrictions still limit these students. Santana could not become a Marine. Tun could not apply for most out-of-state colleges and a significant portion of scholarships.
There is also the social stigma attached with being undocumented; something Tun is familiar with.
"A lot of DACA students and a lot of Dreamers like myself are really discouraged about their opportunities in the United States," Tun said. "I feel like within California and our area, it is very looked down upon."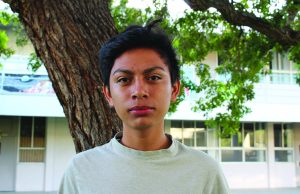 Empowerment in the community
A support group for DACA students, providing "resources and more psychological and emotional support," was set up over two years ago by Sally Hibbits, a member of the American Association of University Women (AAUW) that supports underrepresented people in the community.
"Why are we looking elsewhere? Let's look in our own community because our own community may have students that need support," Hibbits said.
Hibbitts discovered the NPHS branch of Latinos Unidos, a club that empowers DACA students and Latinos to make the most of their education. As a hispanic student in AP and IB classes, Santana, vice president of the club along with Tun who is co-president, is appalled by the lack of other students who share her ethnicity in higher-level classes.
"It is extremely frustrating because it's like, this group of people is just pushed down and made to think that they can't do it when really they can, and they really need a boost of their confidence," Santana said.
Together, Hibbits and Latinos Unidos create workshops and provide financial aid to Dreamers who cannot afford to uphold or establish their DACA status.
"We bring in mentors, we bring in speakers from college," Santana said. "It is possible… independent of where you came from, your financial background, or your legal status (to go to college)."
Tun is a strong advocate for Latinos in the community, saying that receiving equal treatment "is not just up to the president… it is up to the people in Newbury Park, Thousand Oaks, people in Ventura County, to advocate for their rights." He also encourages everyone, not only Latinos or immigrants, to "focus on education, because your education is never going to be taken away from you."
While Santana's story is far from over, even as an undocumented citizen she has learned to be optimistic.
"I learned that it isn't a paper that classifies if I belong. I know I do. I am a Mexican American," Santana said. "My status isn't that important to me. I know this is my home."