Students seize the spotlight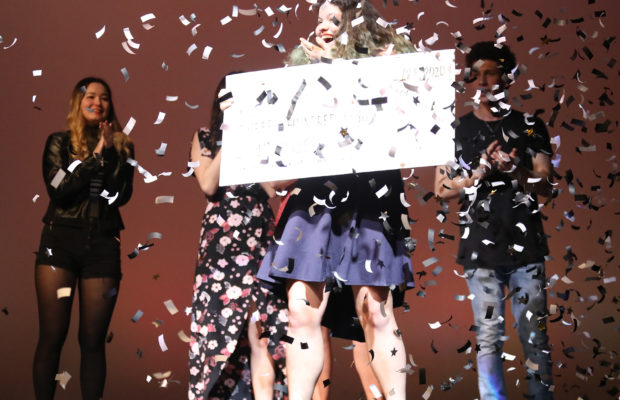 ASG held the Talent Show on Friday, Feb. 28, hoping to showcase students and their special talents.
From singing to dancing to comedy, students battled it out to win cash prizes. Only three people were able to take home the money and they were: Gabrielle Elias, sophomore, who won $300, Marie-Amelle Thenoz, senior, who won $200, and Nikki Usares, senior, who won $100.
The talent show would not have occurred if it were not for the people who put it together. Paige Hajiloo, senior, was one of the main coordinators of this year's talent show. "Many students practice singing, dancing, etc. on their own time and not through or for the school, so it is so amazing to watch some of your fellow peers perform and do such a wonderful job on stage," Hajiloo said.
Previously, Hajiloo was on the commission that had run the talent show, and now as ASG President, she took charge and led the same commission this year leading into the show. "After meetings and rehearsals, everyone involved-performers, ASG members that planned the event, and tech theatre-you really form a family bond. When people walk on stage, you cheer them on, and when they are walking off stage you, congratulate them. It's such an amazing experience," Hajiloo said.
In order to put on the show, a lot of work had to be put in by the whole talent show committee. Jackson Cornett-Coert, junior, was also on this committee. "The maximum amount of effort was put into the show. I cannot even begin to tell you how many hours ASG members have put into putting on the best show for the students at Newbury Park," Cornett-Coert said. 
Hard work can mean long hours, and this was definitely the case. "We have dedicated many hours after school and before school just to have things run smoothly for the big night. The show looked amazing with all the decorations we put up and it was great due to all the practice we put in. Without the rehearsals and practices I assure you we would not have had that good of a show," Cornett-Coert said.
Nikki Usares, senior, also helped out with running the talent show. For several years, the NPHS Talent Show had teachers judge and this year was no different. "Mrs. Magnante judged last year, and we wanted someone with experience to do it, so we asked her to do it this year as well. Ms. Denchfield was one of the teachers that came to mind when the commission was brainstorming which teachers to ask, fortunately she was very enthusiastic and very excited to judge this year. As for Ms. Keeler, she was our stand-in ASG advisor for the first semester, and we just thought she fits right in as a judge," Usares said.
The Talent Show gave people the chance to truly showcase to their peers what many of them do not see on a daily basis. "It gives them the opportunity to share their talents to other people, as well as boost the students' confidence," Usares said.