Summer Camps and Internships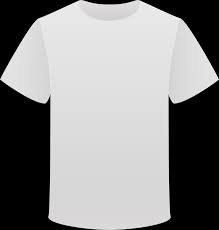 Summer camps and internships offer students opportunities to pursue passions, hobbies, and possible career interests in a more relaxed setting. This past summer, many students took advantage of these activities.
Ashley Mansour, junior, participated in the astrophysics cluster of the California State Summer School for Math and Science (COSMOS) program at UC Davis. COSMOS is a four-week program in science, technology, engineering, and math, designed around labs and other hands-on activities. This program is residential: in other words, the participants of the program live away from home in the dormitories and use available facilities.  
Mansour said that the people there were "normal kids who just wanted to go and learn about something."  
"I learned so much from the program," she added. "It was very interesting, it wasn't just the things about space that I learned, I also learned a lot about making new friends, because I haven't had to do that for a while. It was a lot of fun."  
Lisa Liu, junior chose to pursue her passion of helping others through interning at a physical therapy office, where she was a patient her freshman year.  Her work consisted of reading medical charts, using the ultrasound, supervising therapy exercises, and using electrical stimulation on inflamed areas of the body.  
"The experience was extremely rewarding, definitely getting to know the patients and staff," Liu said. "My summer would certainly feel empty without it, and I really appreciate the opportunity I've been given to learn there."  
Liu sees internships as "a chance to get your feet in a profession that you're interested in, and it allows you to experience it firsthand."  She is now actively considering a career in the medical field.  
Meanwhile, at the Ronald Reagan Library, Arin Avsar, junior, attended the Student Leadership Program, a 5-day camp for those genuinely interested in serving their communities. The basis of the Student Leadership Program is to help dedicated teenagers build up an action plan with a specific goal of community service in mind.  Avsar chose to help bridge the disconnect between technology and the elderly; he plans to begin his action plan within the coming months.  
Summer camps and internships are "actually really good opportunities, to get involved and make new friends around the community, not just in your school, and also to basically figure out what you want to do in life," Avsar said.