Teachers say goodbye to NPHS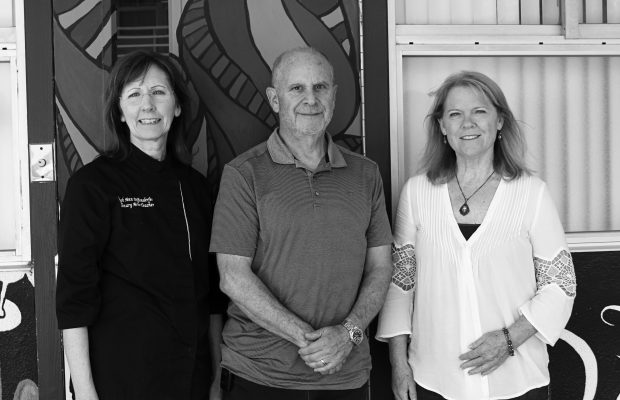 As the graduation ceremony comes to a close, students glance at one another with bittersweet tears streaming down their faces, knowing that their life is about to change forever. However, this year's 2017 graduating class features more than just students, but teachers as well. Many of the teachers students had over the course of their four years at Newbury will also be graduating, off to the next stage of their lives: retirement.
All of the teachers retiring started teaching because of their love for helping others.
"I love the idea of helping people gain skills to improve their quality of life," Leigh-Ann Diffenderfer, Food and Nutrition teacher, said. She became a home economics teacher so she could "help students learn skills to both prepare them for careers as well as to have a high quality of individual and community life."
Janet Conner, 12th grade English teacher, also pursued the path of teaching, as she "liked the idea of discovering and helping others discover." She was also influenced by her eleventh grade history teacher, "inspired by the way he inspired."
After teaching for 28 years, 18 here at Newbury, and 10 in Huntington Beach, Janice Crawford, Adaptive Physical Education teacher, is ready to retire and spend more time with her husband so they can "travel and visit grandkids and do some fun activities." Crawford teaches special needs students sports, adapting the activities to the students' abilities. She also plans to continue to help out with kids by volunteering, as well as do sports on her own.
Similarly, Diffenderfer is looking forward to spending more time with her husband.
"We like to travel, we like to work in our yard, we like to work on our house," she said. After teaching for 21 years, 18 at Newbury, she is ready to spend more time with her grandchildren and on hobbies. Diffenderfer also wants to give someone else "the opportunity to take what (she's) done and build it to an even higher level."
Joe Menkin, Visual Arts teacher, is ready "for the next stage of (his) life," after teaching for 12 years, 11 of which were at Newbury. In this next stage, he plans to take some art classes, travel, and train to climb Mt. Whitney.
Conner, now on her 40th consecutive year teaching, 16 at Newbury, has also decided it is time to retire, since "(40) has been a magic number, and to tell you the truth, I wanted to leave before anybody wanted to kick me out. I'd hate to think I'd stayed too long."
Conner is currently "being trained as an IB examiner" and also "want(s) to be trained as an IB workshop leader." She also may teach part-time at a college in this area, and "plan(s) to travel, as much as (she) possibly can."
For each and every teacher, leaving Newbury Park High School will be bittersweet.
"I love teaching high school… it feels like high school kids are on the edge of making big decisions, branching out from home, and I just love that scene. Just seeing kids kind of find their place in the world. It feels like they really do in high school. And the kids are just exciting.They're always energetic," Conner said.
After retiring, the retirees are sure to hold on to their memories of teaching. Diffenderfer has had many memories of FCCLA and competitors she helped train and it has been exciting to her "to watch them begin the competitive process of preparing for competition and then keep improving and eventually meet or exceed their goals."
Another huge memory Diffenderfer has had at Newbury is "operating the Panther Cafe."
Crawford has always enjoyed running the Special Olympics.
Menkin's favorite memory is watching his students grow from his teaching, and "when I see students come to love the subject I teach, and they never thought that they were creative, and they discovered that they are actually very creative people."
For Conner, there have been so many memories of teaching, from quoting Hamlet to getting thrown up in the air by 7th graders on her birthday. In addition, there have been "so many great times outside of class."
Like all teachers, this year's retiring teachers hope to leave behind legacies.
Crawford wants people to remember that she "enjoyed the students and had fun and was able to teach them things that they couldn't do and help them to get physically fit."
Menkin hopes that students who took his classes learned that "photography was much more than taking pictures. That they took away something here they could use the rest of their life"
Diffenderfer would "like (her) legacy to be one of leadership and service", as well as for people to remember that she "worked with (her) students to re-establish what was a closed FHA-HERO program here."
And Conner hopes students and teachers alike, remember that "I loved what I did. I hope they remember that if I seem happy and enthusiastic, it's because I really found something that I love to do, and I hope that that will inspire them to do the same thing. If you don't love it, get out!"
Another teacher who is retiring this year, but does not teach at Newbury Park High School, is KumKum Kumar, whom many students had at Sequoia Middle School. She has been a teacher of the sciences for 30 years.
Having taught at Sequoia for 27 years, it "has been my family since 1990 and so I've gone through a lot here. I am going to miss the Sequoia colleagues and I'm also going to miss the students the most, because they are so full of life," Kumar said.
Kumar has loved "the interaction with the students" and "care(s) so much about every child and want(s) every child to succeed and pass (her) class."
All of the teachers who are retiring will be sorely missed, by students and teachers alike. But their legacies will be passed down to future teachers, who will hopefully improve the lives of our community's students, just as they did.