The Addams Family scares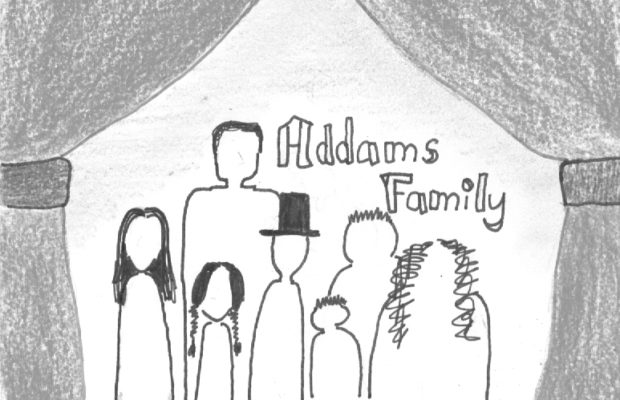 Presented by the Young Artist Ensemble of Hillcrest Center for the Arts, "The Addams Family" opened this past Friday, Nov. 1, bringing this classic Halloween tale to life.
With a young cast of only 10-19 year old performers, full ensemble performances such as the opening number "When You're an Addams," were rich and masterful, along with "Full Disclosure" and "One Normal Night."
Wednesday Addams, played by Abby Holland, 18-years-old, displayed her impressive range with her reprisation of "Pulled." Not to be outshined, Gomez Addams, played by Marcello Simeone, Newbury Park High School alumni, was also a crowd favorite, with comedic performances of  "Not Today" and "Trapped." Morticia Addams, played by Lacey Tuell, junior at Thousand Oaks High School, belted "Secrets" and "Death Is Just Around The Corner," hitting every new octave right on pitch.  
Outside of the Addams family themselves, this talented cast also included a heart-wrenching performance of "Waiting" by Alice Beineke, played by Kalea Rose, a senior at Moorpark High School and intricate costume and makeup work by Anna Jacobson, 18-years-old, that truly brought the characters from this classic to life.
The Addams Family will run every Friday and Saturday night as well as a matinee performance every Saturday and Sunday at the Hillcrest Center for the Arts through Nov. 17.