The Madness of April: Final Four teams compete for the championship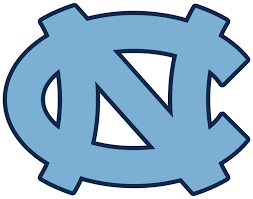 March, the month of happiness, heartbreak, success, failure and (of course) madness. The NCAA College Basketball Tournament played out during March and early April. This year the Final Four consisted of many newcomers, but there was one team that was very familiar with the finals: North Carolina. The other teams that competed in the Final Four were South Carolina, Oregon and Gonzaga.
South Carolina made its first appearance to NCAA Final Four ever, under the leadership of Coach Frank Martin. The Gamecocks were seeded as a number 7 seed and were out of the East region. This was the most unexpected team to make it to the Final Four, but South Carolina lost to Gonzaga and did not make it to the championship game.
Another unexpected team to make the Final Four was the Oregon Ducks. The Ducks were a number 3 seed, but two games prior to the tournament they lost one of their key players, Chris Boucher, to an injury. During the tournament, Oregon was stellar, winning games by large amounts and close games out of the Midwest region. This was the first time that Oregon made the Final Four since 1939, but the Ducks came up short at the end with a 77-76 loss to the North Carolina Tar Heels.
One of the two number 1 seeds to make the Final Four was the Gonzaga Bulldogs. This was the first time that the Bulldogs had made it to the Final Four in program history. Gonzaga was the only school that made it to the Final Four that was not in a power 5 conference (Pac-12, Big 10, Big 12, SEC, and ACC) this year. In the West region, Gonzaga was tested by the teams they played, but won most of their games handily and in control. In the championship Gonzaga squared off against powerhouse North Carolina.
The other number 1 seed was North Carolina who made it to the Final Four through the South regional. Last year, North Carolina lost in the championship game to Villanova on a game winning shot by the Wildcats. This year, coach Roy Williams and the Tar Heels were there to win and got to the championship game where they faced the Gonzaga Bulldogs. The Tar Heels were tested at the half being down 35-32. In the second half, the game went back and forth and the Tar Heels pulled away with a minute to go where they opened a lead and won by a score of 71-65. By winning the championship, North Carolina became one of four teams to be runner up in the previous year and then to win the championship the next year and the first since 1998.