The Next Chapter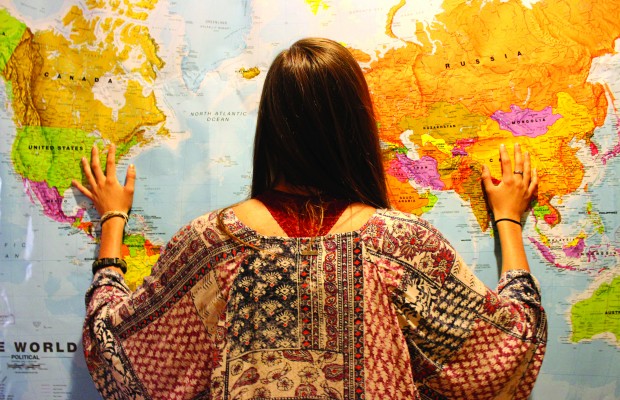 NP ideals: Students bring nobility, potential, humanity and scholarship to nation's top service academies
For applicants, choosing a future at one of the five Federal Service Academies is a unique choice to make, and although the select few students who decide to follow this path are free from tuition induced debt, they must serve in the armed forces after graduating from the academy.
"An Academy education is valued at more than $416,000, yet we offer it at no cost to our cadets. All that is required in return is your commitment to serve as an officer in the Air Force," the Air Force Academy Website states.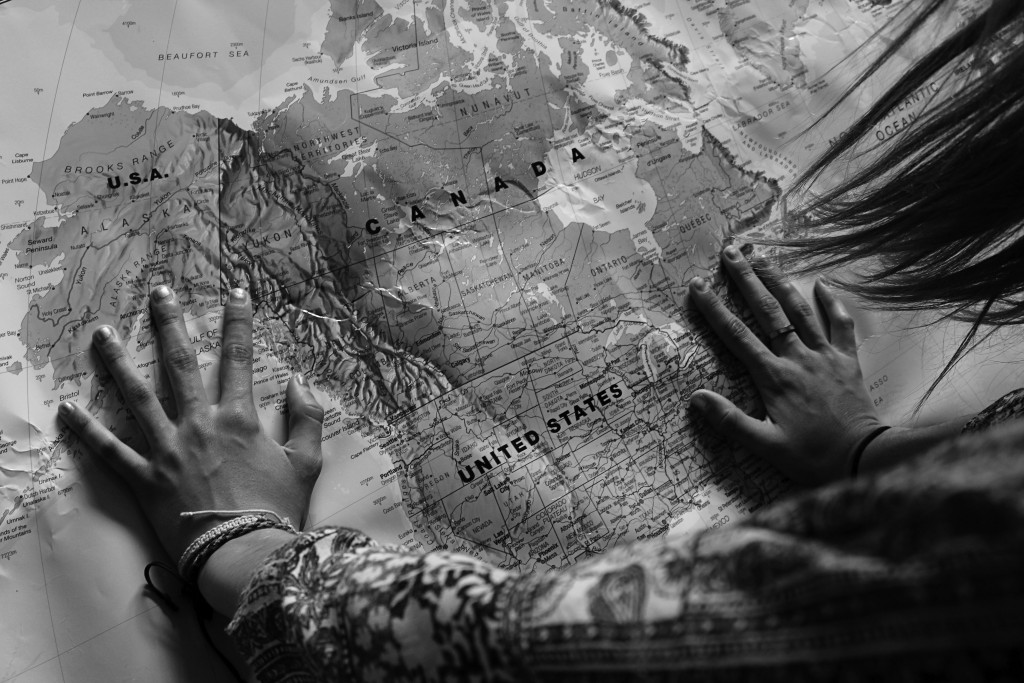 "It's a sacrifice – you want to make sure you know exactly what you are getting into," said Swathi Samuel, senior, who will be joining the Airforce Academy.
Samuel described that the length of service the Air Force requires of graduates varies depending on a number of factors.
"If you just go for the four years, the minimum requirement to serve is 5 years after that, and then if you do grad school they will tack on a little bit more (and) if you become a pilot they will add 10 years," Swathi said.
A similar type of commitment system applies to the United States Military Academy, also known as West Point, where senior Chloe Diestel, will be leaving to attend on June 27.   
Diestel emphasizes the quality of leadership that the academies leave their graduates with. "When you want to be a leader, you go to the Military Academy," Diestel said.
Both West Point and the Air Force Academy are highly selective and have low admission rates. According to their respective websites, the Air Force accepts 16.6 percent of applicants, and West Point accepts nine percent.
To be accepted, applicants are required to receive a congressional recommendation, which both Diestel and Samuel obtained from Congresswoman Julia Brown.
"It's hard, but if you are willing to do it and you put in the time and effort you will get in," Diestel said.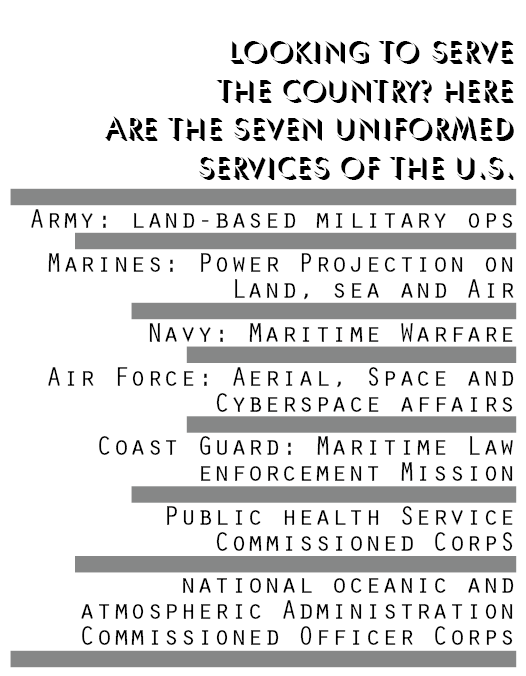 Samuel first became interested in joining the Air Force Academy through friends she met during her track career. She then communicated with Ralph Lindeman, the head track and field coach at the Academy, who helped her through the application process.  
Samuel explained that she will run both cross country and track at the Academy. "I was blue chipped, denoting that I was a recruited athlete," Samuel said.
Besides the track and field program, Samuel was also influenced to commit to the Air Force Academy after visiting the campus this past summer.
"I went to the summer seminar, which is a week long program that they have, and when I was there I really enjoyed it," Samuel said. "I liked the people, I liked the (leaders) that were in charge of running the program. That really influenced my decision to apply."
For Diestel, the most exciting aspect of attending West Point is being around people with similar goals and values.
"I'm excited to meet the people. The type of people that get in are the ones I want to be friends with and that will further me in life," Diestel said.
While Samuel is excited to meet new people and continue her athletic career, what drew her most to the Air Force Academy is her ability to help people.
"Definitely serving my country would be the ultimate goal at the end," Samuel said.
Both Samuel and Diestel stress the importance that applicants need to be willing to take charge of situations.
"You should be prepared to be a leader at the end of it. I think that's what struck me by all the (leaders) that were running the seminar … they had that quality of leadership," Samuel said.
An education beyond borders: graduates attend college abroad
Few plan on braving the long journey across the country to attend college on the east coast, yet select students will be facing the drastic change from Newbury Park to an entirely new country.
With the reality of how expensive college in the states is, Kylie Kelleher, senior, began looking into all her options for where to start the next part of her life.
"I started researching schools in Europe," Kelleher said. "With my career path, architectural lighting design, the schools in Europe are really well equipped for that and they actually have many more programs than the US."
Kelleher will be attending Jacobs University, a school in Bremen, Germany, where she hopes to further her knowledge to be successful in the field of lighting.
"I'm majoring in electrical engineering initially, so essentially I plan on doing 3 years of electrical engineering, and then moving to Berlin to do 2-4 years of architectural lighting design," Kelleher said.
Despite the culture shock she will endure, Kelleher will at least be comforted at times by the familiarity of the English language.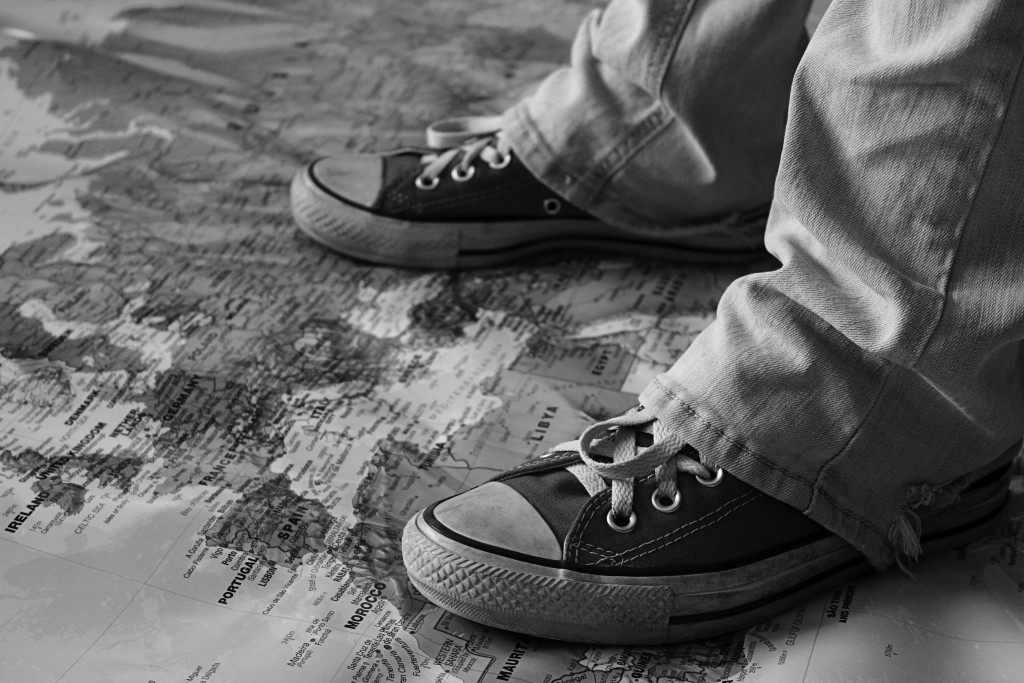 "My school is actually an international school, so since it's people from over 100 different countries, all classes are taught in English," Kelleher said.  "If you're a non German speaker you have required German courses as well with your workload."
When Kelleher first suggested the idea of going to school in another country, she worried her parents would not approve, but they have been supportive of her decision.
"I've gotten support all around and everyone knows this is what's best for me and that I'm going to be happy there," Kelleher said.
While her friends and family have been encouraging of her move, it has been a tough realization to come to. "It's been hard for my friends," Kelleher said.  "We knew we would be going our separate ways, but it's not like I'll be able to come home for a weekend or anything like that."
Despite living in an unfamiliar country and having to adapt to new customs, Kelleher is excited about the change. "I'm ecstatic. I'm not scared about leaving and I'm not scared about being in a foreign country," Kelleher said. "The only thing that scares me is leaving my friends, but I'm so excited to meet new people and have new experiences and to travel and to get my life started with a bang."
Brandon Chen, senior, is also planning to study abroad, at the University of British Columbia (UBC) in Canada. After visiting Vancouver and discovering UBC's campus his freshman year, Chen decided that it would be one of the schools he eventually would apply to.
"I ended up going (to a UBC summer program) for two weeks with environmental science and international relations," Chen said. "I really fell in love with the campus there and then I just decided, 'you know what? I'm going to apply, I'm going to do it,' and I just got my acceptance letter back in mid March."
After being accepted from the waiting list at Berkeley, Chen decided on UBC for chemical engineering and "a possible double major in atmospheric science." Though he applied to schools in the United States, he chose UBC as the best fit.
"I felt that I wanted a more diverse experience, something a little more different in college, just to expand my borders," Chen said. "I felt that the atmosphere there was better, the student body was closer to what I wanted in a college and I felt that Berkeley was a little more competitive."
Whereas Chen was open to the notion of college in the US, senior Ciara Henderson always knew she would be attending a college abroad in the fall and only applied to schools in the United Kingdom.
"I had this idea in my head for a long time," Henderson said. "I thought it was a pretty cool idea, and I'm an international relations major so it works for my major to be abroad."
Like Kelleher, Henderson sat down with her parents and told them her plan for the next four years of her life, which will be spent in Northern England at Newcastle University.  
"I'm a really stubborn person, so I just said that I was going to school abroad and they knew they couldn't talk me out of it," Henderson said.  
While Kelleher will be adjusting to the language in Germany, Chen and Henderson will not have a language barrier in their new countries.
"Since Canada is kind of culturally similar to the United States, I don't have that many changes," Chen said. "It's more of some Canadian vocabulary and … mannerisms but other than that, it's pretty similar."
While England and the United States share some similarities, Henderson still had to make sure that moving across the Atlantic Ocean was the right choice for her. "I did have to do a lot of research on my own to figure out if that was a place I wanted to live, and what kind of people live there and what the culture is like there," Henderson said.
Henderson knows she wants to stay in England to get her masters degree, but after that she is unsure of where she will live.
On the other hand, Kelleher sees herself continuing the rest of her life outside the states and not returning after her studies are over.
"In the long run I plan on staying in Europe, I don't plan on coming back to America," Kelleher said.
On a Mission: Spreading the Mormon faith throughout the world
While some students take a gap year to explore the world or work to earn money for college, Seth Evans and Ian Eschenberg, seniors, will both be going on a two year mission trip to spread their Mormon faith.
In the past, the age requirement to go on a mission was 19, but with the change to 18 years old, both Evans and Eschenberg will be leaving for their mission shortly after graduation. "I always knew I'd go as soon as I could," Eschenberg said.
Eschenberg will be stationed in Curitiba, Brazil for his mission. "I'll be there for two years to serve people, preach the Mormon faith and just be there to make sure all the members of the church there are teaching (and) preaching the right stuff, and have the right ideas," Eschenberg said.
Like Eschenberg, Evans will be traveling to another country to help spread his faith. "I'll be serving in Honduras Teguciga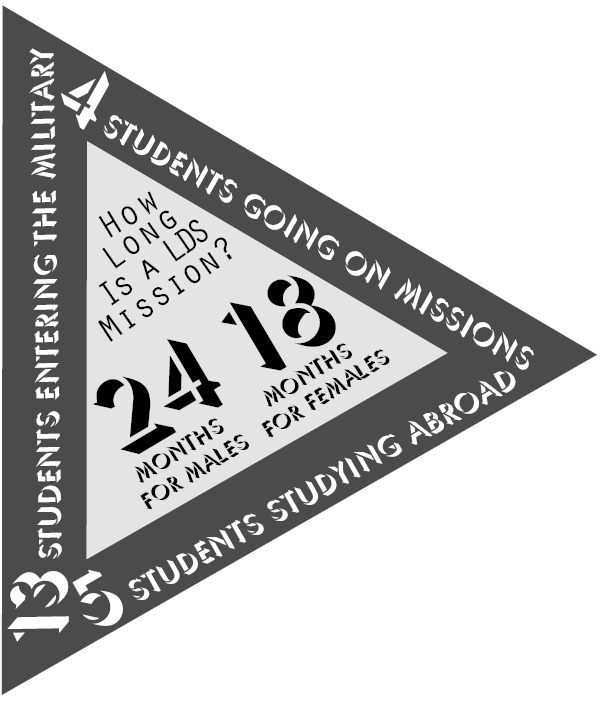 lpa mission," Evans said. Before Evans and Eschenberg can officially begin their mission, they must go to the Missionary Training Center (MTC) first.
"I leave June 21st, and I go to Guatemala for the first five to six weeks," Evans said. "There it'll be like a crash course in the Spanish language and it'll be an immersion in the culture, and that way, it will be rapid and successful learning."
Like Evans, Eschenberg will be attending a MTC to learn the Portuguese language.
Despite his excitement, Evans is slightly concerned about adjusting to the cultural and economic differences that he'll be facing in Honduras. "It can be a little intimidating since I've never been to a third world country and I've never been somewhere where the poverty is so immense and so vast."  
For Eschenberg, the two year mission did somewhat complicate his college application process, as he will be playing collegiate volleyball when he returns from his time in Brazil.  
After a miscommunication with the Brigham Young University (BYU) volleyball coaches who were not in favor of Eschenberg taking his mission, he looked elsewhere to take his talents and settled on the University of California, Los Angeles (UCLA), where the coaches did not object to his two year deference.
"At the beginning of being recruited (my mission) was addressed and (the UCLA coaches) have been completely supportive and know about it and can work with it," Eschenberg said.
Despite the struggles of the application process for Eschenberg, he's satisfied with his college decision. "I'm stoked to be going to UCLA," Eschenberg said. "I love the coaches and love the way they play the game."  
Unlike Eschenberg, applying to college was nearly the same process for Evans as it is for other students who will be at college this upcoming fall. "I did a regular application and then instead of saying 'I accept or decline to the college,' there's a third option for BYU and that's to defer for a two year mission," Evans said.
While Evans is excited for his academic education to continue at BYU, he also is excited for the knowledge he will gain from his mission.
"It's amazing to go (to a foreign country) and be able to learn a new language and be able to experience a new culture," Evans said.