These Christmas movies will get you in the holiday spirit!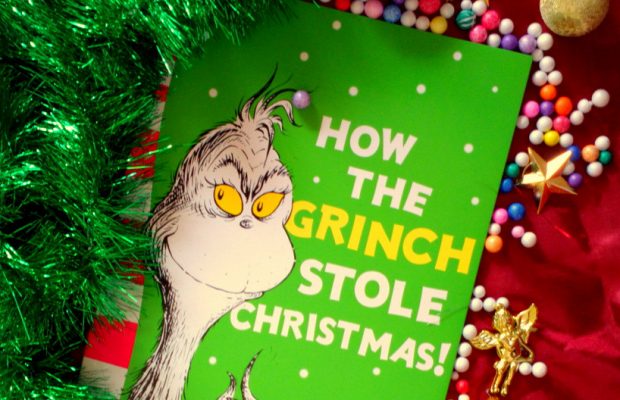 How the Grinch Stole Christmas
Starting with the most iconic Christmas movie of all time- How the Grinch Stole Christmas. Originally written by Dr. Suess, the movie version is great. If you haven't watched this in a while or ever, I STRONGLY encourage you to watch it. It's about the Grinch, who hates Christmas, and wants to steal it so the citizens of Whoville don't get to have Christmas. But in the end, the Grinch and the citizens of Whoville realize that Christmas isn't about the gifts, it's about the people. It has some really dry humor in it that now that I am older, I can finally understand and appreciate. And the Grinch is quite a relatable person, in my opinion. "The nerve of those Whos. Inviting me down there – and on such short notice. Even if I wanted to go my schedule wouldn't allow it. Four o'clock, wallow in self pity; 4:30, stare into the abyss; 5:00, solve world hunger, tell no one. 5:30, jazzercize. 6:30, dinner with me. I can't cancel that again. 7:00, wrestle with my self-loathing; I'm booked. Of course, if I bump the loathing to 9 I could still be done in time to lay in bed, stare at the ceiling and slip slowly into madness. But what would I wear?" See? Iconic and relatable. Plus, there's a dog involved! If you are looking for a Christmas movie with humor, dogs, people with weird noses and a really great message, "How the Grinch Stole Christmas" is definitely for you.
Elf
A movie with Will Ferrell eating spaghetti soaked in syrup AND him singing 'Baby It's Cold Outside?' Sign me up! Elf is a fun family movie. It is about Buddy, a boy who accidentally gets taken to the North Pole, where he is raised by elves. Eventually, he discovers that he is not a real elf, and goes off to New York to find his father. However, Buddy does not know any of the etiquette we commonly practice, so his journey throughout the city is quite hilarious. Not to mention the fact that his father doesn't like Christmas, which Buddy worships, having been raised in the North Pole with Santa. There are times when you might groan and cover your eyes for when Buddy does something, and other times when you'll be doubled over, laughing. I mean, what can go wrong with a movie about a grown man in tights?
Mickey's Christmas Carol
"A Christmas Carol" is a classic Christmas movie. I remember my dad watching it with me and my siblings one Christmas. I also remember having nightmares after watching it. I could tell that it was a good movie with a great message, but not at that time. I was too focused on how creepy everyone looked. However, there is nothing to fear when there is a Mickey Mouse version of "A Christmas Carol!" I mean, how scary can that get? The movie is about a grumpy old man, Scrooge, who hates Christmas and loves money. He gets a visit from Christmas Past, Present and Future, who teach him about Christmas and the meaning of it. And throwing in Donald Duck and Mickey Mouse is just a plus. It's a really good Christmas message for children and adults alike. And without all of the creepy looking people, it's much more enjoyable to watch as well!
Home Alone
OK, OK, technically Home Alone isn't really that much of a Christmas movie, but I couldn't resist. It does take place during Christmas break, so I'll take it. I just love this movie. Kevin McCallister is accidentally left at home while his family goes to Paris to celebrate the holidays. At first, Kevin loves it. Home alone and no parents! But then, he finds himself having to defend his home against two burglars who are trying to rob his house. Kevin comes up with many clever ways to do this, all of which are hilarious. I personally love movies where the kids have the power against the adults. If you love watching movies with pranks but still want there to be a Christmas theme, this movie is definitely for you.
Home Alone 2: Lost in New York
If you decide to watch Home Alone, you might as well watch the second one too. This time, Kevin McCallister's parents don't forget Kevin at home. Whew. But he does end up going on the wrong flight. While his family goes to Florida for a 'nice and warm' Christmas, Kevin ends up in, you guessed it, New York! Once again, Kevin is quite happy with this at first. He hated the idea of going to Florida during Christmas, when it should be cold and there should be snow! Plus, he has his dad's wallet. You know what that means. Room service!! But once again, it sours quickly. He runs into the same two burglars that tried to rob his house, but now in New York. And this time, they are trying to rob a store. And it's go time again! Kevin figures out ways to stop them, and once again, it's hilarious. And he makes a friend along the way, which is nice. But alas, all good things come to an end, and Kevin gets in trouble for spending $967 on room service. Iconic. Plus, you get to see our president, Donald Trump. What's not to like?