Upsets at the US Open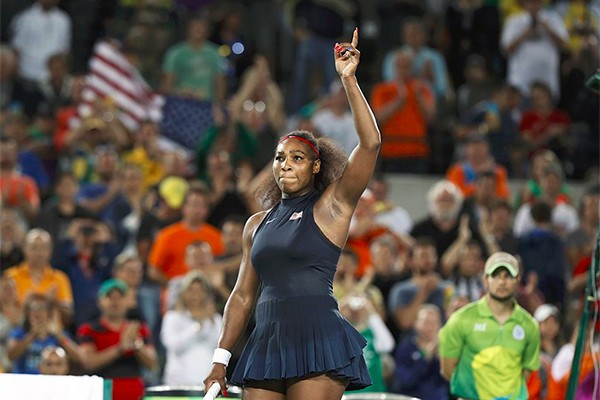 As the ball is tossed up, Serena Williams hits it across the court and serves an ace. The crowd at Louis Armstrong Stadium erupts into cheer. The US Open of Tennis is held every year in New York during late August and early September. There are four grand slams during the year and this event is the last of the year. But this tournament was different, with many underdogs beating the usual favorites.
On the men's singles side there were many upsets. In the fourth round of the tournament, fourth ranked Rafael Nadal of Spain lost to Lucas Pouille of France. Then, Pouille went on to lose in the quarterfinals. Nadal has won 14 grand slam titles and will be looking to win his 15th in Australia in January.
In the quarterfinal, Olympic champion, Andy Murray of Great Britain, was defeated by Kei Nishikori of Japan. Murray previously beat Nishikori in the Olympic semifinal and went on to win gold, while Nishikori won the bronze medal. Nishikori is the sixth ranked player in the world while Murray is ranked second.
In the final, Stan Wawrinka of Switzerland played Novak Djokovic of Serbia. Djokovic, the top ranked player, lost three sets to one. With the win, the third ranked player claimed his third majors title, while Djokovic has 12.
On the women's side, many of the top players were not playing as a result of numerous factors. First, Maria Sharapova of Russia was suspended in June by the International Tennis Federation for testing positive for banned substances. Sharapova has won five major titles and will appeal her suspension in October. Additionally, former number one ranked player, Victoria Azarenka pulled out of the US Open because she is pregnant with her first child.
During the tournament, the fourth ranked player, Agnieszka Radwańska of Poland lost to Ana Konjuh in the fourth round. Konjuh of Croatia was unranked 18 year old who made it to the quarterfinal of a grand slam tournament for the first time of her career.
However, the biggest upset of the tournament had to do with US player Serena Williams and Karolína Plíšková of Czech Republic. Williams, the world number one, lost in the semifinal to Plíšková. If she would have won, Williams would have held the record for the most grand slam titles ever.
The next tournament will be held in Melbourne, Australia for the Australian Open. This will be the first tournament and the first major championship of the new year.