Why the Block is Best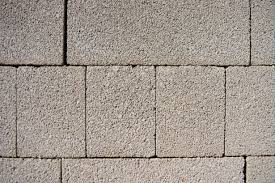 Block schedule is often acclaimed on campus. Its advantages are shown on the school website, from the staff, and from the students themselves. Many sees this schedule as innate to NPHS.
The block schedule includes three classes every day that either alternate or are for half the year straight through. Standard schedule would be 6 classes for 55 minutes every day for the entire year.
Luis Tun, junior, says, "The block schedule allows me to have another day to learn the material better," he continues, "I ask any questions (I have) before moving on to the next lesson." A standard schedule would "be stressful because of the extra homework," he explained.
Students' schedules and workload are largely dependent on the specific format of the block schedule. The block schedule creates an environment in which students can time manage their homework and extracurricular activities.
Victoria Dzieciol, sophomore, "transferred to [NPHS] partly just for the block schedule." She sees that six classes every day would cause time management to become a challenging task. Students would be spread too thin between all of their classes and the work each requires.
AP/IB Psychology teacher, Ms. Peggy Walker, is horrified by the standard schedule. Ms. Walker taught at NPHS before the block schedule was put in place. She saw a "huge improvement in students," and was able to connect with them better. She believes that the block schedule "took pressure off kids" and they could "focus on the three classes more".
Scheduling greatly affects the way students cope with masses of homework, sports, a social life, and other activities. Ultimately, students and teachers alike prefer the block for NPHS.