ELL students deserve more attention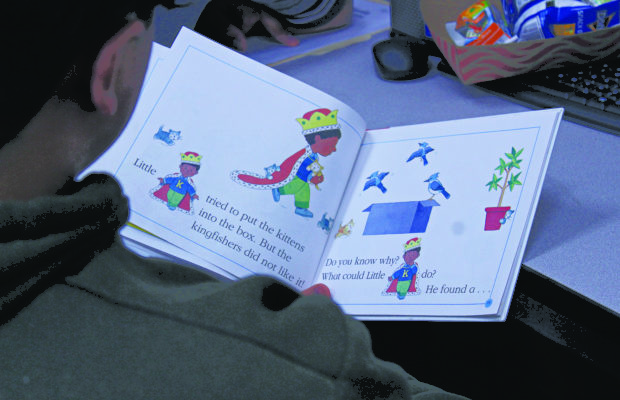 10 percent of the CVUSD student population, according to the district website, is comprised of English Language Learners (ELL students), many of whom benefit from additional support to be successful in the English-driven curriculum and academic environment. While these efforts have proven to be beneficial, there is so much that can be done in this area to maximize learning and inclusion for these students who make up this portion of the district's population, specifically  within our school.
Through our investigative reporting, we learned about our ELL program and the students' everyday lives and struggles. Many of us were not aware of this segment of the student population and the programs provided for them.
Throughout the years, improvements in the ELD (English Language Development) program have been made; the school now provides more classes and help centers for those starting to learn English. "Alongside the additional classes, we've actually been able to add a second paraprofessional to help support the students throughout the day, not only in their English class, but their other classes as well," Principal Stephen Lepire said. "We've actually opened up a brand new Tutoring Center at lunch, Mr. Ireta has kind of spearheaded that."
The tutoring center is located in E-4, a tiny classroom in a corner of the school. When we walked into the classroom, it was shocking how small and cramped this center was, providing an uncomfortable environment that makes it difficult to promote learning. At any given lunchtime, the ratio of students to tutors is about 3:1, which makes it difficult for the students to learn and the tutors to teach. Ideally, each student would have their own tutor to personally help them. Because of this, the center is looking for new tutors, regardless of bilinguality. For those considering it, volunteering in the center also qualifies for CAS hours and other volunteer hours.
There also is not enough time devoted to the center. ELL students can only go to the center during lunch, only getting 35 minutes out of their day to practice their English with others. Many students show up throughout the week, indicating that they are putting an effort and want to learn. The English classes they take, unfortunately, are not enough because students need more immersive conversations in English with peers to be really receive the practice they need. 
Expanding the hours of the center and providing possibly a class that focuses solely on language practice similar to a speech and debate class would provide that very type of necessary practice. This would allow students to more efficiently grow their language skill, receiving even more help with their language development in a one-on-one environment. 
In addition, encouraging more socialization with ELL students and native English speakers would help to build a more welcoming and comfortable student community. Currently, many of these students tend to socialize mostly with fellow Spanish speakers as opposed to English speakers. Although conversing with others of whom have had the same experiences is great, it would also be advantageous to expand the social sphere of these students. 
The best way to approach this would be through clubs and interest groups; holding a book club, for example, for both ELL students and students in other English classes, would boost exposure for both groups alike. Incorporating ELL students into social clubs similar to lunch crew, and using platforms such as PTV and having the information spread by teachers, counselors and administrators would highlight the voices of these students and promote overall inclusivity. 
ELL students have been overlooked. These students, although receiving some help from the school, need more of a welcoming, well-developed environment in order to properly thrive academically. What we learned about through the process of interviewing ELL students and becoming familiar with the program is that this facet of our campus needs more support and student body awareness.
Please see the Spanish version at the following link: http://pantherprowler.org/los-estudiantes-ell-merecen-mas-atencion/
Por favor, vea el siguiente enlace para leer la versión en español: http://pantherprowler.org/los-estudiantes-ell-merecen-mas-atencion/