A memeingful legacy: A year in memes
2016 saw an exponential growth in the meme industry, as memes, or humorous images/elements, further infiltrated popular culture with their relatable nature and fast circulation. From Damn Daniel to Ken Bone, last year produced some of the most iconic memes of all time. Here is a sentimental look into the top ten memes of the year that may now be irrelevant, but will forever hold a special spot in our hearts.
Drake- With the release of his hit song "Hotline Bling", fans were confused by Drake's dance moves that made him look more like a dad at a barbecue than a hip hop artist. To mock the music video, the internet was flooded with memes of Drake showing off his moves that the artist himself later on made fun of on SNL. From playing tennis to throwing pizzas, Drake's unique dance moves will never be forgotten.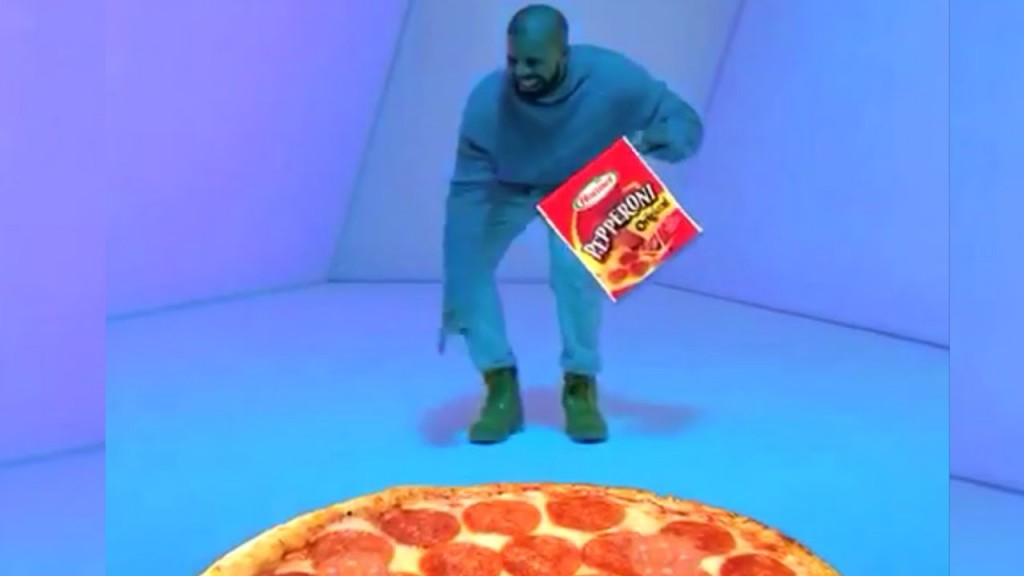 Squidward Dabbing- Illuminati confirmed? While on the job, a Universal Studios employee dressed in a Squidward costume impromptuly dabbed, becoming a Vine phenomenon. (RIP Vine.) Squidward may appear to be a depressed sea creature on the  outside, but thanks to this dab, we all are able to see the tender soul of this beautiful TV character.
Dat Boi- Dat Boi, a frog riding a unicycle, was just a rip off Pepe. To be honest, I don't know why this meme was that popular. I feel like someone on Reddit just wanted to be popular online, took inspiration from the legend Pepe and slapped a frog on a random thing. 4/10 no bueno.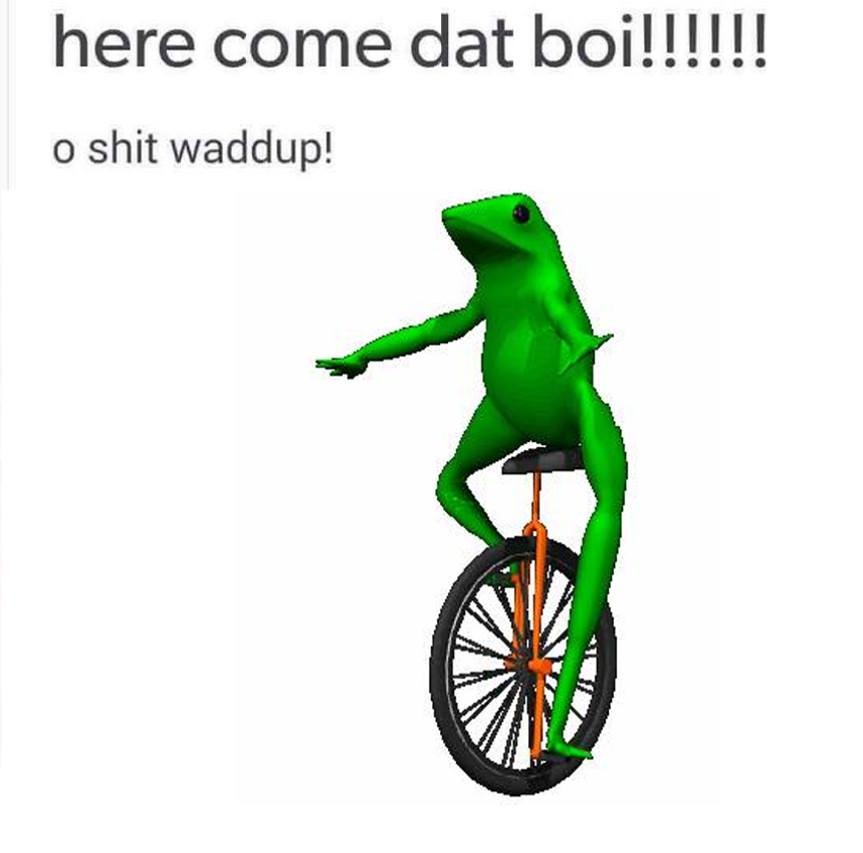 Arthur's Fist- Another childhood show has resurfaced the internet with Arthur's Fist. Although the aardvark taught us to be kind and forgiving, his legacy will be forever remembered as a tool to express our passive aggressive feelings.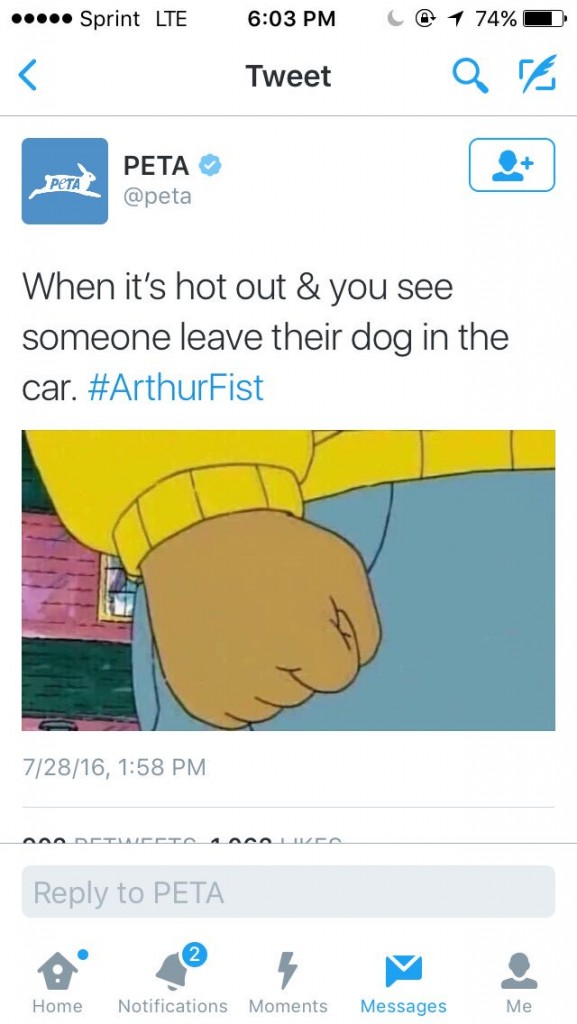 Damn Daniel- Riverside teen Daniel Lara rocketed into stardom after his friend Josh Holz filmed his outfits for a week while repeating the iconic catchphrase, "Damn Daniel, back at it again with the white Vans!" You and all your friends repeated the expression until you wanted to throw up, don't even try to deny it. The pair became so popular they even starred on Ellen and multiple commercials.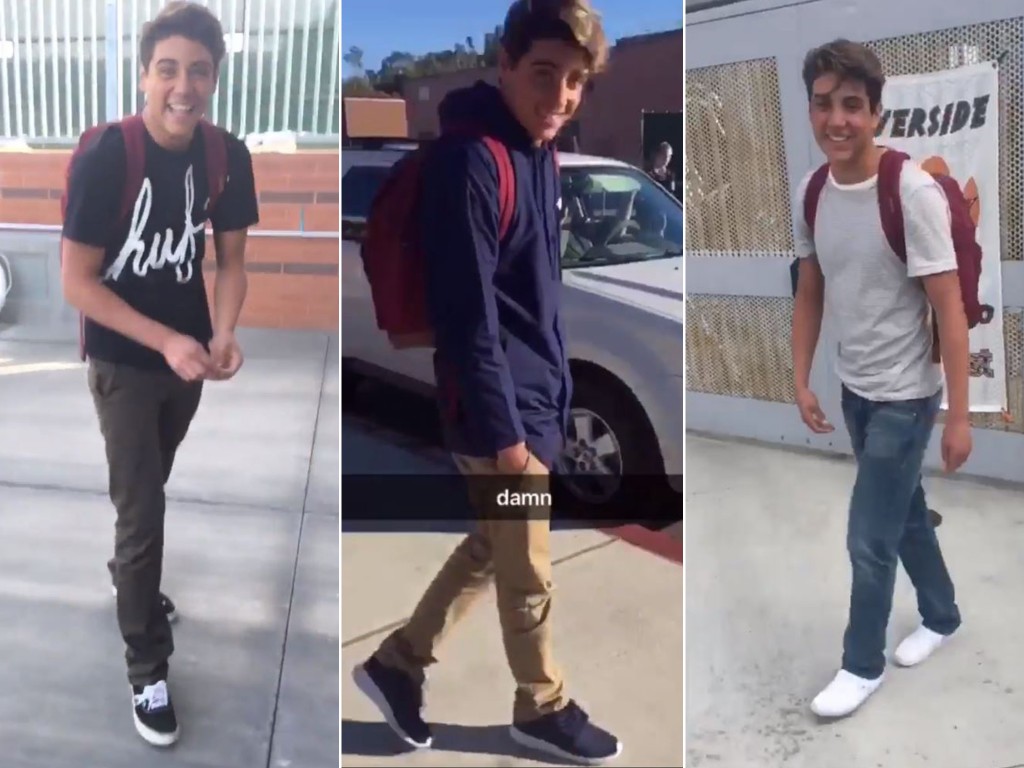 Disoriented Mr. Krabs- Spongebob made a comeback later on in the year after the Squidward meme died down with the Disoriented Mr. Krabs meme. This was definitely my favorite meme of the year as it was probably the most versatile meme that could be applied to almost any situation- or maybe I was just shook for most of 2016.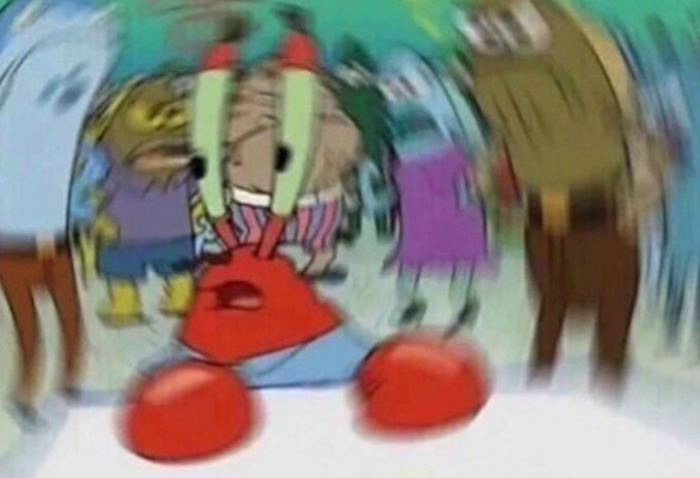 The Bee Movie- Following the Shrek movie phenomenon, the internet turned to an even stranger children's movie that graced the screen in 2007, "The Bee Movie." The movie was definitely an easy target to turn into a meme, from a woman leaving her fiancee for a bee, to the same bee sueing the human race and winning. Dreamworks has been getting a bad rap, or maybe a good one, as millennials are able to revisit their childhood through this meme, but at least we are getting good jokes that question our sanity as a result.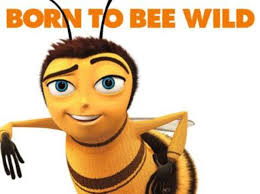 Kermit- Dat Boi was just trying to rip off Pepe's title for number one frog on the internet, but he was trying to copy the wrong frog because Kermit takes the cake. The key Muppet character may have lived an innocent life on the screen, but he has evolved into a saucy cesspool of memes from Kermit drinking tea to crying in a shower (i.e. me). This example below is of evil Kermit trying to convince normal Kermit to rebel, just like the angel and devils on our shoulders. (I could be yuor angle or yuor devil). 😉
Election Memes- "To lit to politic?" @norm. You may not have been actively involved in the 2016 election, but you probably saw one of the many election memes. The whole process was definitely was a rollercoaster from start to finish and the internet was there the whole time to capture the experience in memes. It would be too hard to mention all the fabulous memes that mocked the American political system, but some noteworthy mentions include Ted Cruz as the Zodiac Killer, Ken Bone, Barack Obama and Joe Biden making fun of Donald Trump, and the thousands of other memes making fun of Trump. I'm going to miss all the election memes that made laugh and cry at the same time for the state of our country.
Harambe- Soon after the tragic killing of Harambe, a 17 year old gorilla trying to save a young child who fell into his pen at the Cincinnati Zoo, the internet's viral outrage turned into an over the top memorial filled with variations of the new meme. Harambe is most iconically remembered from posts asking individuals to take out their private parts in solemn mourning of the passed gorilla. This is definitely the top meme of 2016 with its lingering presence on the internet months after Harambe's death, his name even making an appearance on the presidential ballot.