2021-2022 Staff
 Carter Castillo (12) // Co-Editor-in-Chief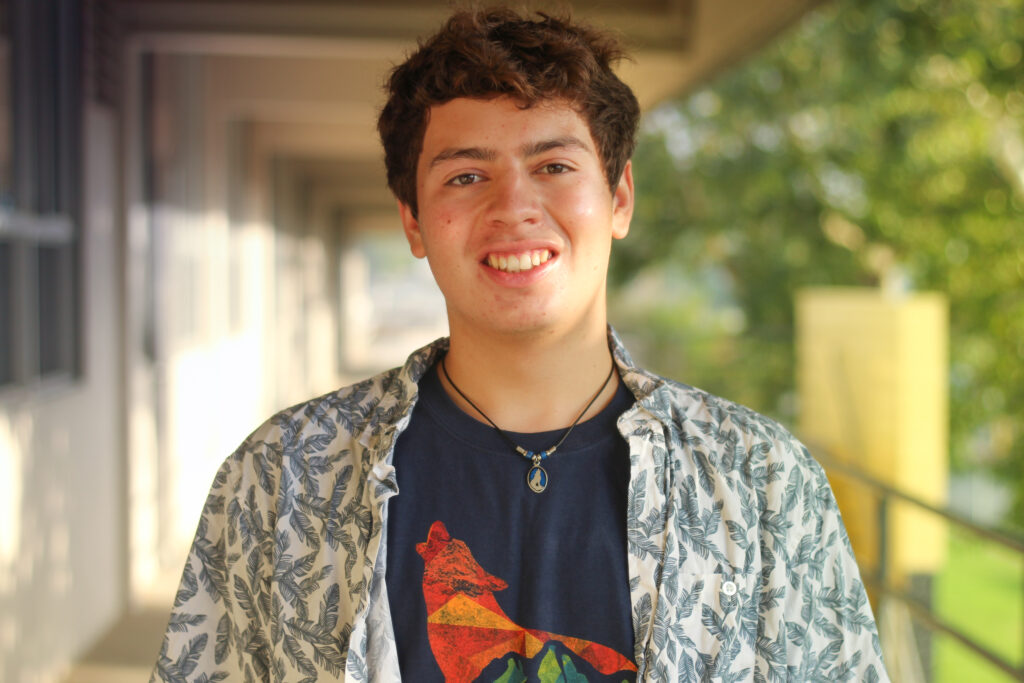 Carter Castillo, senior, enjoys going down Wikipedia article rabbit holes and informing others on the current political climate. Castillo was elected editor-in-chief of the Panther Prowler, and hopes to use his position this year to publish stories  that accurately inform the public and develop a positive work environment for his staff. "I really just hope to carry on the legacy. I mean, we've had two good years of really great exceptional chiefs, I hope to accomplish like half of what they all did. I'm totally confident in our staff that we can do it," Castillo said. Writing, history and politics are just a few of Castillo's passions; and although his future career is unknown, he hopes to go to college to pursue one of these fields. "I've narrowed it down to like a few majors, probably political science… but journalism is another one that I'm really interested in, as well as education by going for a history major… or even psychology," Castillo said. For the new members of Prowler, Castillo advises them to be aware of deadlines. "Definitely get your stuff on time and always make sure to have proper decorum when you're interacting with people. I know we like to be casual on staff, that's how I like it. But when you're interacting with an adult you always have to be super respectful," Castillo said. Being editor-in-chief is a great honor to Castillo, and he hopes to pass on that same joy to the new members of Prowler. "I love the Prowler environment… a lot of the time you can talk with people and collaborate," Castillo said. "I also like the freedom we have because there's an advisor, but it's still a student publication at the end of the day…and I think it's a really cool experience to have that."
 Abby Gorman (12) // Co-Editor-in-Chief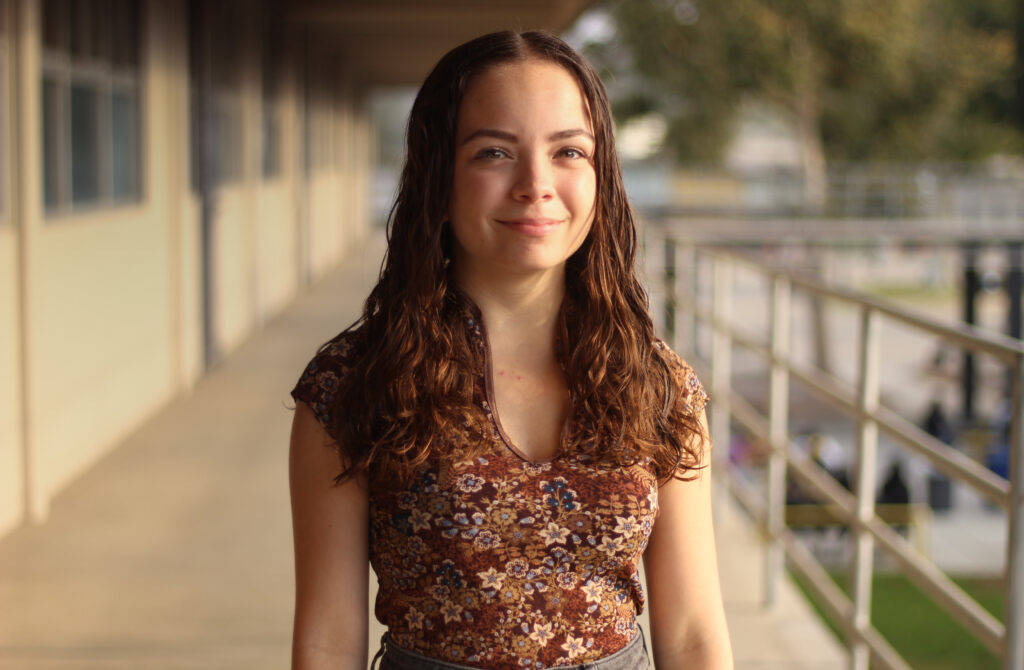 Abby Gorman, senior and co-editor-in-chief of The Prowler, not only has a passion for reading, but loves to jam out to music anywhere she goes. Gorman expresses, "I like to read a lot[…] I really love music. I'm constantly listening to music no matter what I'm doing". Outside of school, Gorman participates in a program called Foreign Policy Youth Collaborative (FPYC). This program is about educating young people on foreign policy issues they might not necessarily know about outside of this platform. Along with FPYC, Gorman also loves to educate people through The Prowler. "I think I'm really inspired by connecting to other people and being able to educate people in things that I care a lot about […] I think that it's really cool that you get to speak to important members in our community and people that can make change happen and then you get to tell people that might not know about it," Gorman said. No matter what she is doing, Gorman is fully dedicated to her interests. "I think that I'm really dedicated to things I do- I mean I've worked really hard, especially for Prowler, you know because it really matters to me, so I think that I really put my all into things I'm really invested in," Gorman said. After high school, Gorman plans to go to college, major in journalism, and never stop learning and connecting to people. Gorman says, "I really never want to stop learning- like even after I get out of school[…] I don't want to stop writing, I don't want to stop connecting with other people, learning new things."
Tiana Hoang (12) // Managing Editor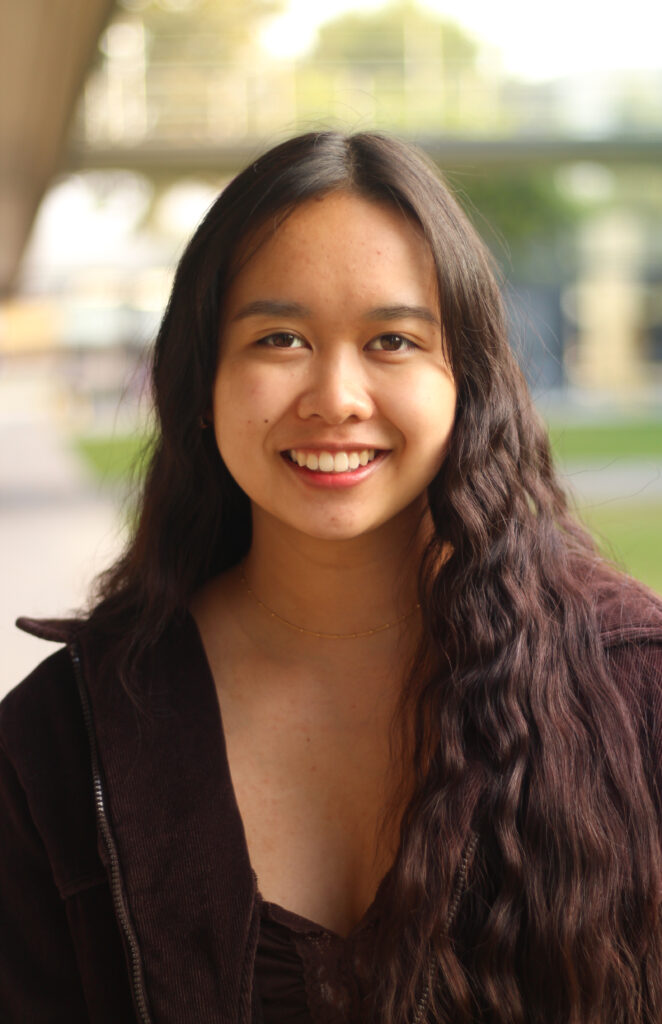 An active member of Interact Club, Key Club, Mock Trial, and now managing editor for the Prowler, Tiana Hoang, senior, is a force to be reckoned with. Hoang's interests don't halt in the classroom, though — at any given time you can find her painting, playing volleyball, singing, or spending time with her cat, Mây. "We got him over quarantine, and we originally thought that he was a girl," Hoang laughed. "[Mây] means cloud in Vietnamese, and he's white." Food is another love of Hoang's, with Vietnamese being her favorite. "Honorable mentions are Italian and Mexican," Hoang said. In her first year on Prowler, Hoang is hoping to get to know the staff, as well as take part in staff activities. "I've heard a lot of good things about late night, so I'm excited to experience that for myself, hopefully in person this year," Hoang said. "I'm excited to maybe dig a little into the page design." When Hoang thinks of the future, an open field of options arises. "Recently I've been thinking about being an attorney," Hoang said. "If I were to go into law, it would either be environmental or human rights." No matter what she chooses, Hoang is sure to excel. "I'm planning on majoring in cognitive science, so I'm just going to see where that takes me," Hoang said.
Reese Kelem (12) // Chief Photographer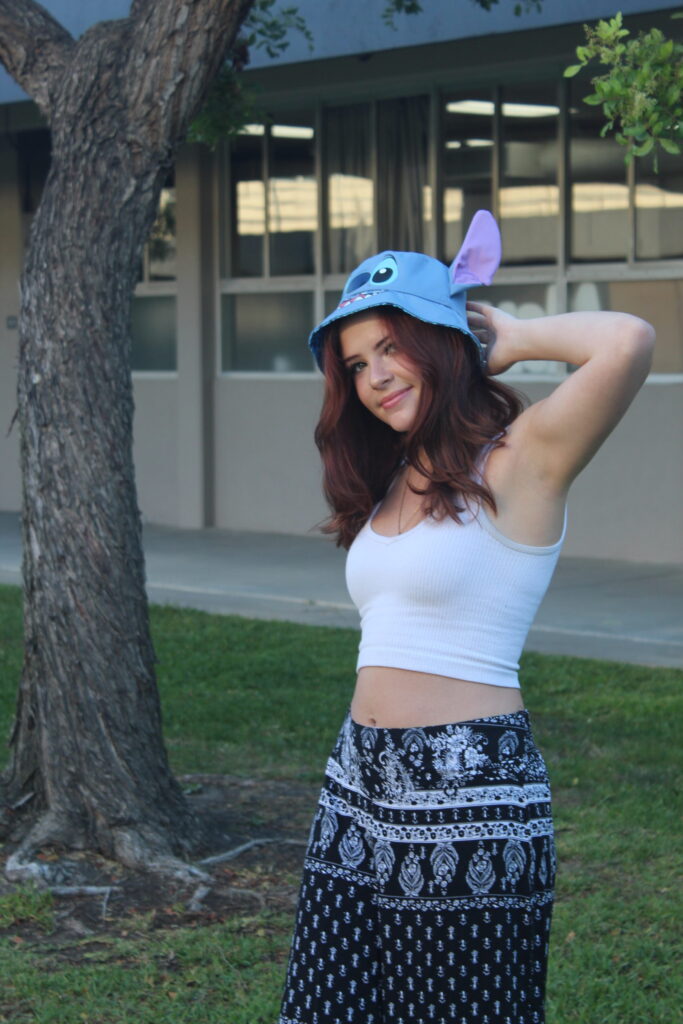 The self described goofball and pasta connoisseur of the Panther Prowler, Reese Kelem, senior, is an instrumental part of the staff due to her humor and personality. "I'm a very goofy person, I don't like to be serious a lot, I like to make people laugh and that's why I love Prowler, I can come here and be myself," Kelem said. Kelem, who works at Presto Pasta, believes it to be  is a defining element of her personality, and does not allow anyone to forget it. "Presto Pasta is my identity," she said. "Pasta is life." But, working at one of the most prestigious Italian American food chains is not Kelem's sole goal in life. She hopes to attend a four year college in California, majoring in Animal Behavior, as it aligns with both her love of animals and Psychology, a class she recently took at NPHS. "I've always loved animals with a passion, I love being around them…I also really love psychology so animal behavior I thought would be the best fit for me," Kelem said. However, Kelem has been avoiding stressing about the future and opting to focus on her happiness now. "With applying to college, you kind of realize 'yeah, I worked so hard to go to school, get a good job, and then I'll be happy' but right now I'm trying to focus on what can I do to make myself happy right now…so I'm trying to find a good balance about that," Kelem said. "Anything that makes me smile I try to go surround myself with it."
 Adalia Luo (12) // DPS Editor, Copy Editor, Online Editor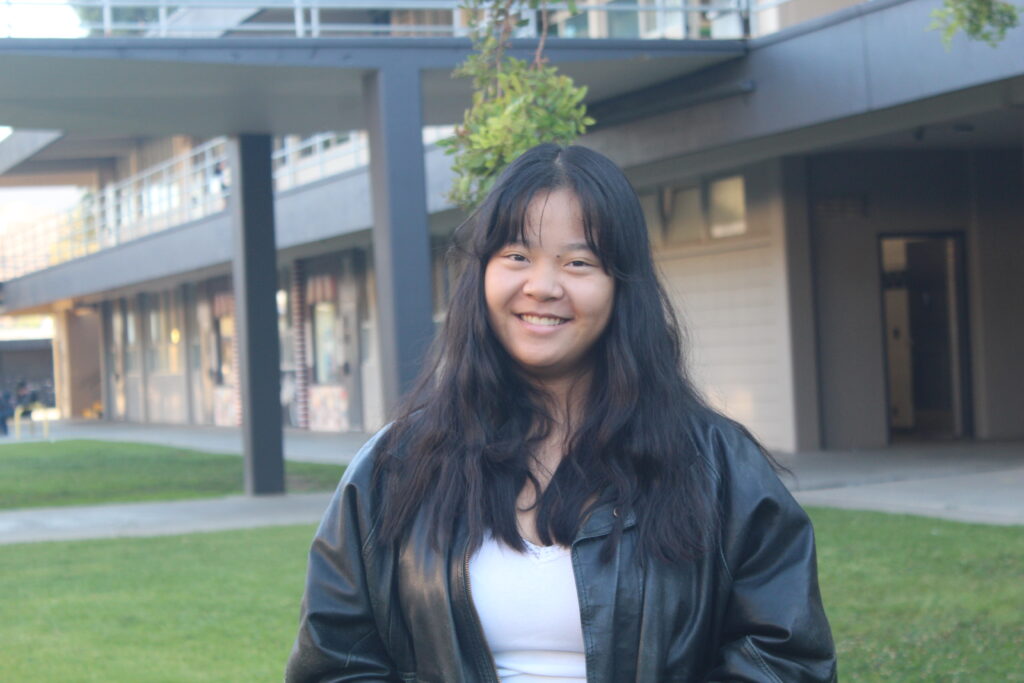 Adalia Luo, senior, likes to enjoy music in her spare time after school. Whether it be listening to music on the radio or an app, or creating and playing the music herself, Luo spends most of her free time with music. Luo also spends time sleeping in her room whenever she has time to. After Quarantine started  Luo began to have more free time, so she decided to try to take naps to fill up the newly acquired free time. Luo says "it's a big part of my life now." Luo values her sleep so much, to the point that it's the one thing that calms her down when she is feeling stressed and overworked. Whenever Luo feels stressed she just goes to sleep." However, when Luo is in school and she is feeling overworked, she makes sure to keep working hard because "The pressures of dying because I don't have money, and capitalism" Luo said. Luo has spent the last 3 years in school participating on the Prowler. In her third year, Luo's role in the Prowler is as a DPS editor is to organize the pages on the magazines or issues before they print. The favorite issue Luo has worked on was when she did a DPS on elevating and empowering women. The Prowler Staff ended up submitting the issue with Luo's DPS edit to a competition and "I think we won" she said. Luo remembered during her sophomore year that she "really wanted to join" but wasn't able to because she wasn't able to, but Luo's schedule opened up and she was able to join at the last minute.
 Anna Johnson (12) // Opinion Editor, Copy Editor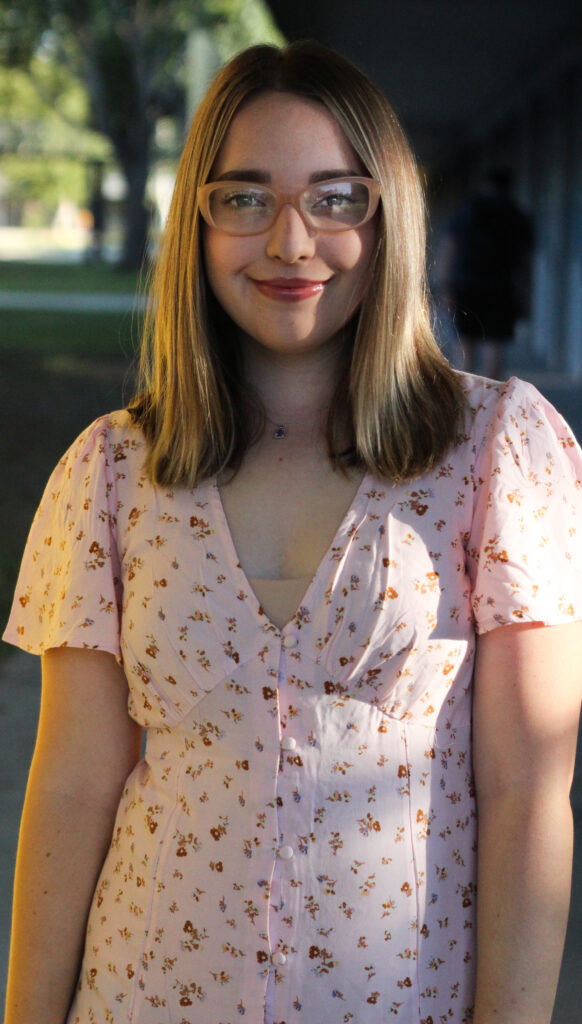 Through trials and tribulations, Anna Johnson, senior, has persevered through it all. Part of Johnson's success comes from her expert baking skills. "I developed anxiety and so baking has really helped me conquer that because anxiety is a lot about the irrational and baking is a lot of rational with precise measurements," Johnson said. Being a baker is not just a hobby for Johnson, as she works at Newberry candy. "I have been able to work more hours so I was able to perfect my role there and my boss trusts me more. I even got a raise recently so that was nice. It's just been really fun," Johnson said. The areas of expertise of Johnson are not only limited to that in the kitchen, but also extend to the press room. "I took journalism in my first semester sophomore year and Saremi really encouraged me to join. I've always liked writing and journalism is just the way for me to expand that skill. I really liked hearing other people's stories rather than writing mine because it gets a little dry sometimes so it's nice to be inspired by other people," she said. Johnson has served in numerous positions on staff throughout her time on the Panther Prowler. "I was a staff writer sophomore year, then entertainment editor junior year, and now opinion editor …. I found each of them rewarding," Johnson said. Not only has she been improving on her skills, but Johnson has also been learning new ones such as page design. "I was a little bit of a boomer when it came to technology, so I was able to expand that skill and design pages and kind of be creative with it," Johnson said. At the end of the day, Johnson's passion for writing comes out of a place of kindness and compassion. "I just want to pursue writing as a way to help other people with their issues either with my experiences or others because that is what I really like about writing, it's a great way of communication and so I want to help people as much as I can," Johnson said.
Gwen Buchanan (12) // Back Cover Editor, Copy Editor, Online Editor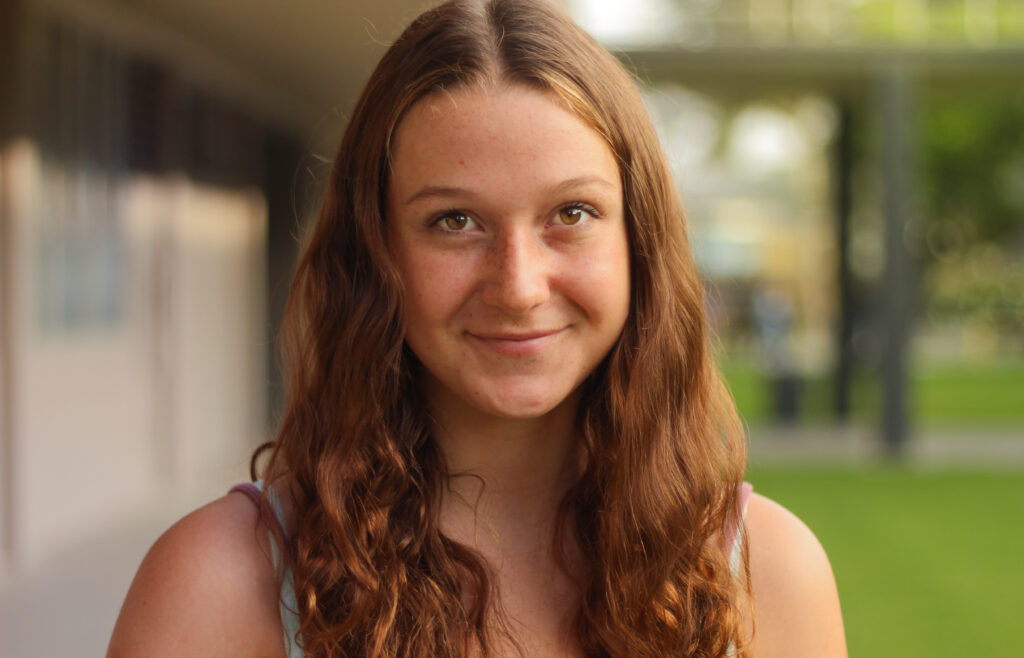 Swimming by day and writing by night, Gwen Buchanan, senior, has always been able to keep her schedule busy throughout the day. Starting her freshman year, Buchanan found her love for swimming and water polo when she started playing for the NPHS teams. "It's a good stress reliever and environment where everyone supports each other, but also challenges each other at the same time," Buchanan said. With the final stretch of senior year coming her way, Buchanan's plans for the future are bright ahead. Besides wanting to continue water polo in college, she also plans on taking journalism classes. "I'm gonna miss my friends and honestly I'm gonna miss the campus just because I've been touring college campuses and they're really beautiful, but they're ginormous. Here, there's like a lot of memories because it's a smaller campus," Buchanan said. Besides her love in sports, Buchanan joined the Panther Prowler staff her sophomore year to fulfill her interest in writing. "My favorite part about being on staff is getting to create something with my friends because I feel like it's different than just hanging out with your friends, you're actually like working towards something and have this common goal which kind of brings you closer together and then you like get to have something at the end which is cool," Buchanan said.
Sarena Kabir (12) // Sports Editor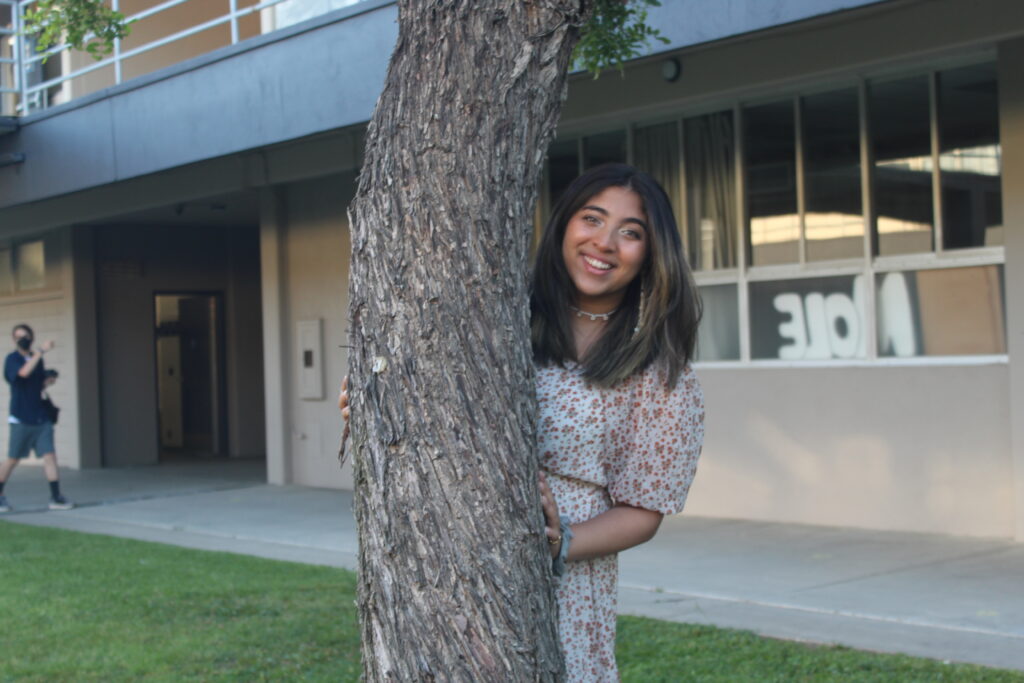 Sarena Kabir, senior, started taking intro-journalism in her freshman year, and then during the second semester, applied to join The Panther Prowler with a few friends and has loved it ever since. Kabir loves to be a part of The Panther Prowler for the community, and to grow with one another. She thrives in the environment in which everyone cares for one another and is working together to have a finished piece to publish and be proud of. Kabir is currently the publicist of Periods with Pride, which is a club that she started up last year during COVID with a few friends. They hold donation drives to help supply people in poverty with menstrual products that they are not able to afford themselves. Kabir is also both the historian and an attorney in mock trial. She joined mock trial in her sophomore year and has enjoyed it ever since. One of Kabir's favorite days over summer was when her and her friends went to a night market in Arcadia, where there are food vendors from different cultures in a parking lot.. "That was probably my favorite night just because there was a lot of food and I was with my friends and I just think those two make a really good combination," Kabir said.
Cassandra Chavarria (12) // Staff Writer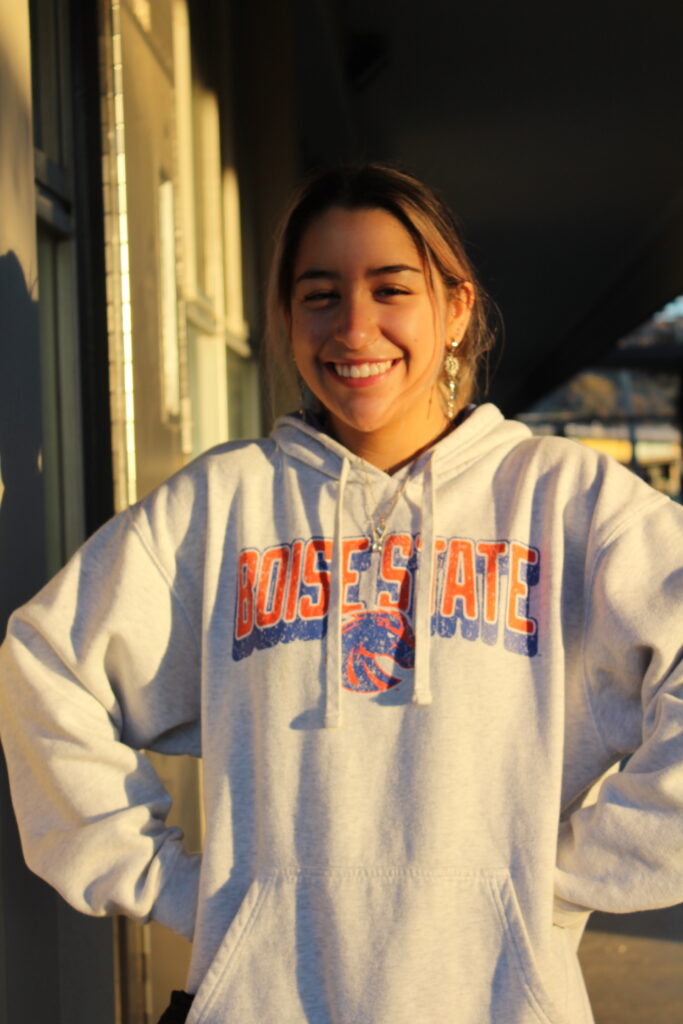 Starting with her poems published in the school literary magazine, Cassandra Chavarria, senior, was practically destined to join Prowler. "I was just really interested in getting my writing published," Chavarria said. Chavarria feels as though Prowler will be a good way to exercise her creative muscle. "I feel like having that opportunity to be so involved and to be going to all these extracurricular events that I wouldn't be going to otherwise is pretty sick." Chavarria aspires to be like her brother, whom she describes as "selfless, caring, [and] treats people as valid." In terms of media she likes, she mentions NPR being one of her favorites. "I love NPR so much because it's really opinion based, but it's still news. I feel like it's very relatable and constantly talking about things I'm interested in," she said. Chavarria's hobbies include writing poetry and photography, especially for school soccer games. Later in life, Chavarria wants to continue her journalism career along with her photography passion. "I'm so excited to get out of my bubble and meet new people and see new things," Chavarria said. She will be attending Santa Monica Community College at the end of the 2022 school year. Chavarria wants to make new friends, as well as learn how to become a mentor to younger writers. "It's been a little stressful, but it keeps me on my toes and I really like it. I think that I've adapted to the environment pretty well, and everyone there is super nice and just very inviting. So I think that I'll succeed more in the future," Chavarria said.
Allison Nguyen (11) // Features Editor, Copy Editor, Online Editor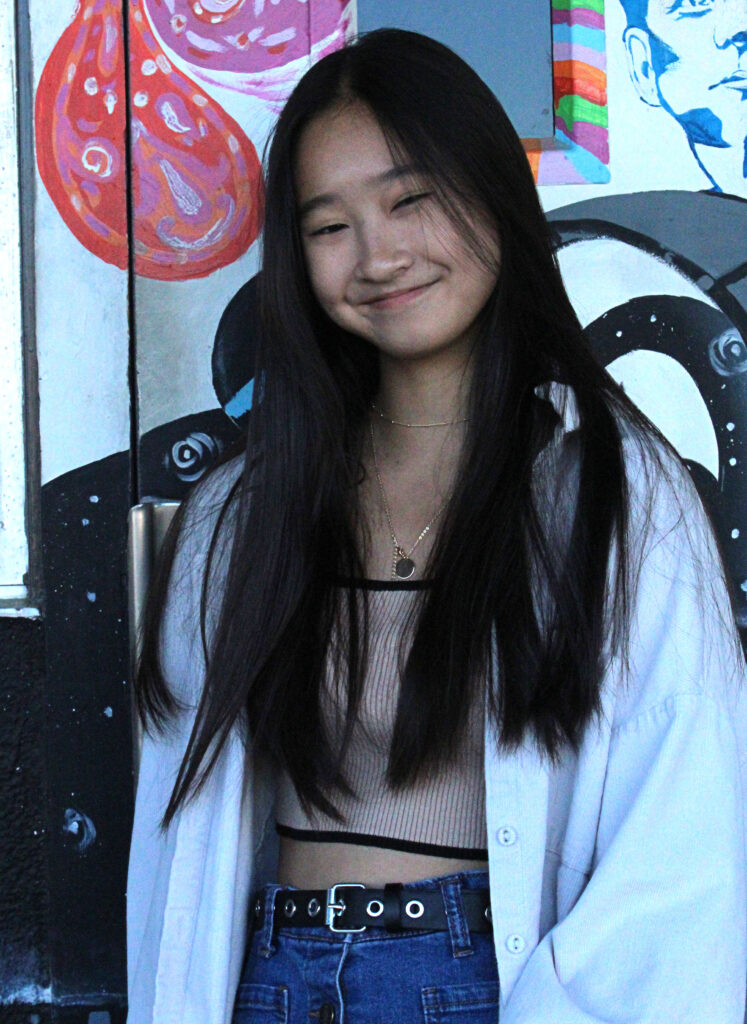 Allison Nguyen, junior, spent last summer in Florida while the state was being plagued with hurricane Elsa, a category one hurricane. "I got off the plane and it started raining and the air was super humid and moist and disgusting," Nguyen said. "But it rains in Florida often so I thought it was just normal." Luckily, Nguyen and her family arrived safely home after their trip to Florida. They even had the chance to travel again to Virginia to visit extended family. Besides traveling, Nguyen was able to spend her summertime reading, a pastime she didn't have much time for before quarantine. "[Reading] was something that I wanted to do that I hadn't done in a while," Nguyen said. "I like anything from fiction and fantasy to romance novels." Along with reading, Nguyen loves to write, and is looking forward to her second year on the Panther Prowler. "[My favorite part is] getting to write and do something I like with other people," Nguyen said. "It's such a friendly, loving environment." Along with Prowler, Nguyen is the vice president of the club, Periods with Pride, and  plays violin in the NPHS Orchestra. "I've been playing in orchestra since third grade," Nguyen said. "The group setting is such an amazing place to make new friends and have fun." Nguyen is passionate about spreading news and information to the student body. "I think it's important to spread local and non-local news around to people around our school because it's good to stay informed," Nguyen said. Most of all, Nguyen is excited about being on campus this year. "I'm excited for events that we can do or are able to do like homecoming, prom, all the dances, and football games and stuff like that." Nguyen said.
Dhruv Patel (11) // Entertainment Editor, Copy Editor, Online Editor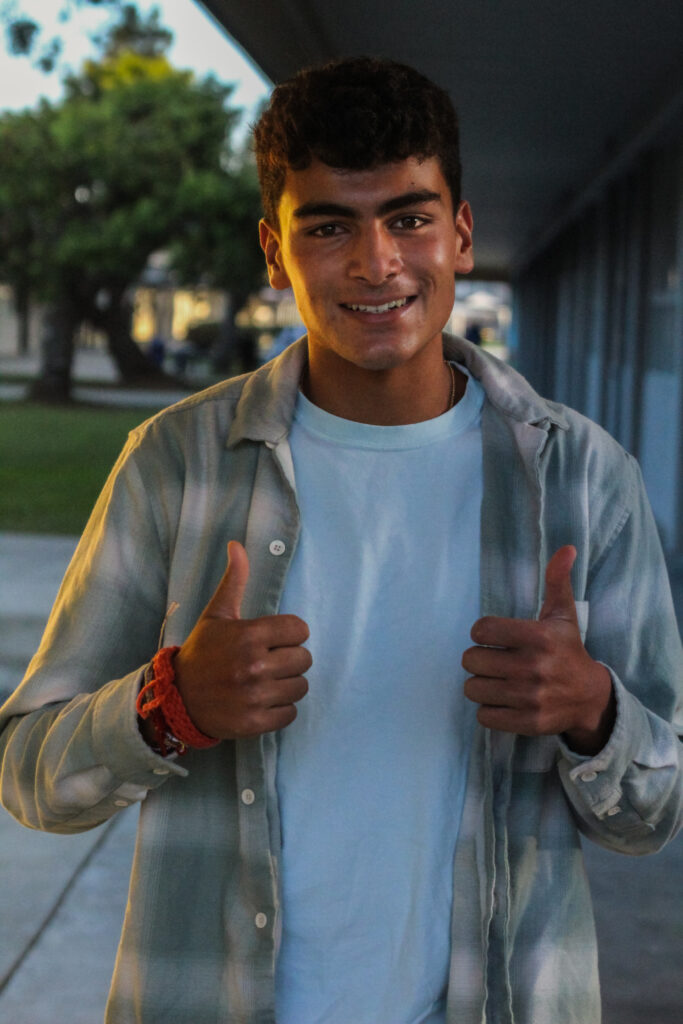 Unlike your average dream home, Dhruv Patel, junior, would like to live on Jupiter. Patel jumped into his first year back on campus since the pandemic. Excited to be back, he is most looking forward to making new friends and hanging out with his old ones. "I think online school was not a very good way to do school but it was the necessary way to do school but now that we're back in person it is way better because it is more connected to other people when you're here," Patel said. His favorite subject in school is science and he has a particular passion for biology. Patel plans to go to college right after high school to major in computer sciences. In the dispute of whether pineapple belongs on pizza or not, he stated that he does think that it belongs. He describes it as refreshing and tangy, he does in fact agree that it belongs. Not only does he excel in the classroom but on the NPHS tennis team as well. Patel has been playing tennis for about eight years now and decided to join the team freshman year. Last year, the team won the first round of a tennis competition. He also enjoys watching superhero movies, reading, spending time with his siblings, and playing with his dog. This is Patel's second year on Prowler staff as the news page editor. He joined the Panther Prowler last year because he wanted to be more school involved and thought that journalism seemed interesting. "My favorite part of prowler is seeing the finished issue or finished magazine because you see everyone's work being put in," Patel said.
Téa Sklar (11) // News Editor, Graphic Artist, Online Editor, Copy Editor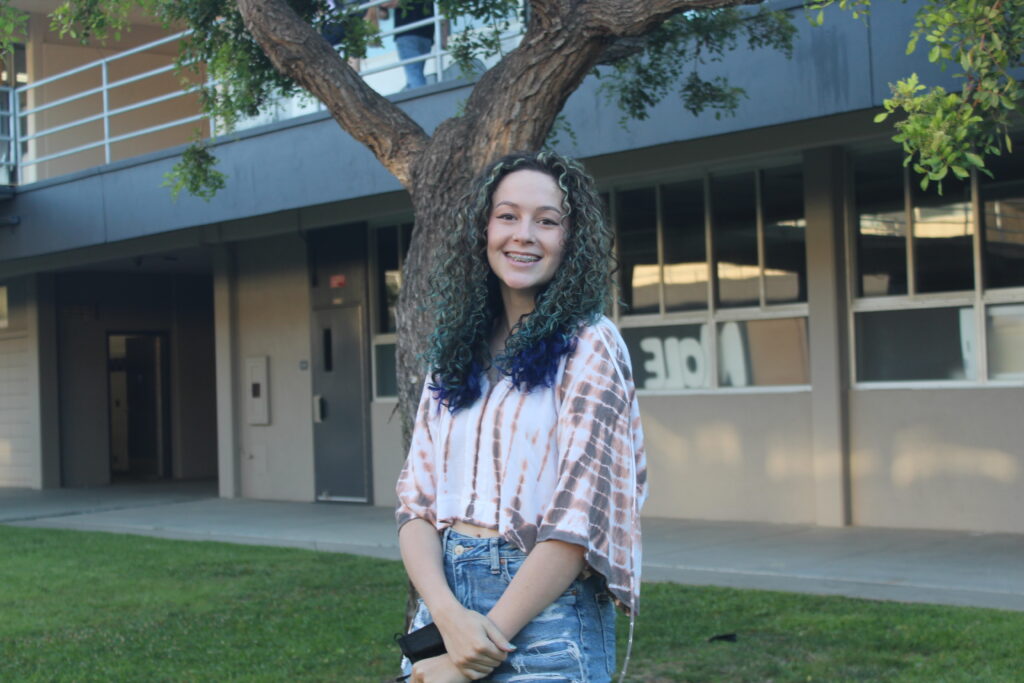 Téa Sklar, junior, has always been taking a chance to unwind before the school year began. This summer, Sklar traveled up north to Lake Tahoe and went jet skiing, taking a chance to unwind before the school year began. "I just read a lot and did summer homework and kind of just relaxed after the year we just had," Sklar said. Sklar joined the Prowler halfway through her sophomore term when looking for a club to get involved with. "I like writing and I love drawing, and I'm a graphic artist, so it was just really interesting to be able to interview people and experience different things and it was something new that I haven't done before," Sklar said. Aside from her typical pastimes, Sklar is currently working on some passion projects that not many people know about. "I have probably over 100 short stories that I just have and done." Sklar said. "I am currently in the process of mapping out a book that I want to write." When she's not busy studying for her IB classes or writing for the Prowler, Sklar loves to play tennis, do art, read, and play Super Mario games on her Nintendo Switch. In the future, Sklar would like to study at Cornell University and eventually go to grad school. "I am not entirely set about what I want to study, but I am interested in both animation and law," Sklar said.
Ariela Behar (10) // Staff Writer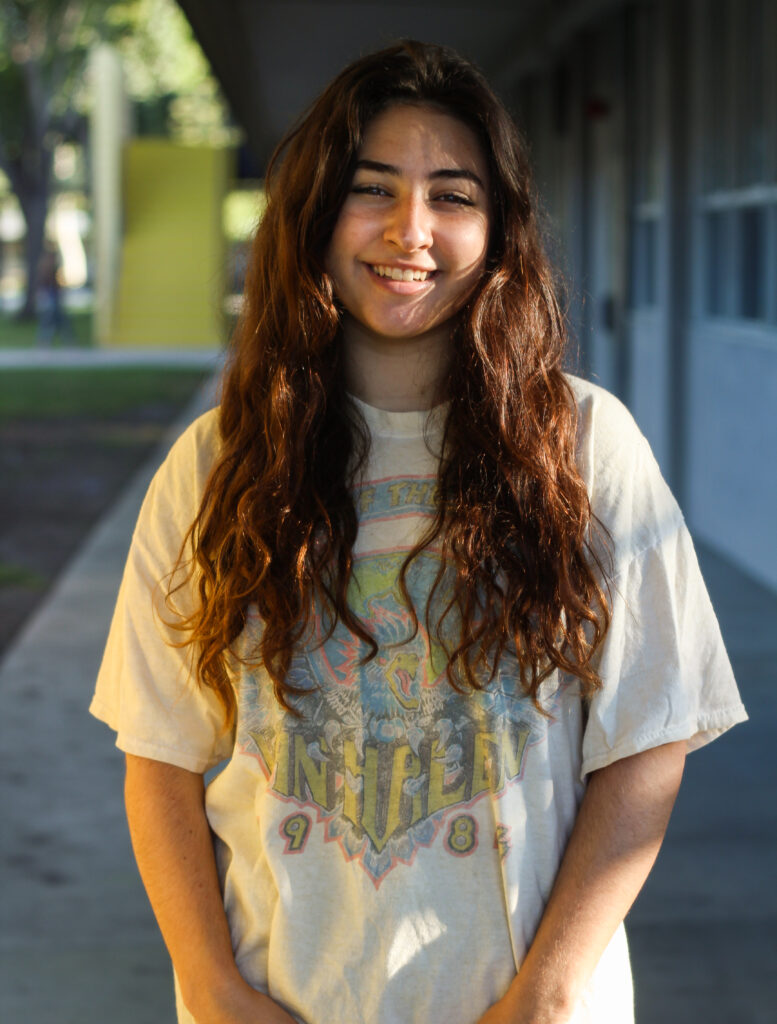 Ariela Behar, sophomore, is excited to start her first year on the Panther Prowler, "I'm really looking forward to spending a lot of time with people who have the same interests as me," Behar said. Behar is looking forward to getting out into the community. Behar isn't afraid to speak her mind, as she is looking forward to writing opinion articles this year. The most exciting thing she did this summer was go to a comedy club in LA, "I met Ben Schwartz, who plays John Ralphio on Parks and Rec and that was really cool." Behar said. Behar loves musical theater and says that singing, dancing and acting is the "perfect activity" for her. Behar enjoys listening to music, especially 70s soft rock like Fleetwood Mac. "I also love Electric Light Orchestra and Billy Joel," Behar said. During her free time, Behar enjoys binging sitcoms, some of her favorites being "The Office" and "Arrested Development." One thing a lot of people don't know about Behar is that she is actually an introverted person, although you would never guess it upon meeting her. "I like to present myself to be really like put together, that's not at all how it is," Behar said.
Emerson Fuentes-Alabanza (10) // Graphic Artist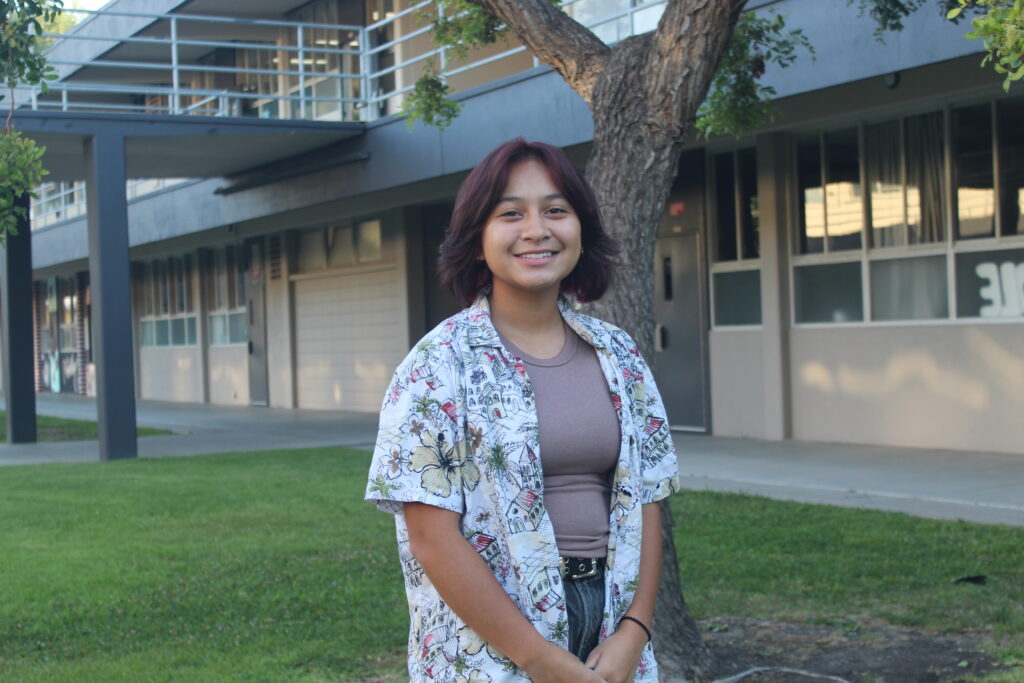 Painting with words, brushes, and computer programs is a passion for Emerson Fuentes-Alabanza, sophomore. "I think the most important thing people should know about me is I really like writing, and I enjoy doing what I do on the Prowler, especially because I do a lot of graphics, it's like all of my hobbies in one, so it's nice," Fuentes-Alabanza said. "I really liked it my first year. And I liked all the people, I felt like I had a little bit of community which I hadn't had before," Alabanza said. In her free time, Alabanza paints, both digitally and physically. Currently inspired by a black and white photography book, she is painting a mural of portraits on a wall in her room. Another of Alabanza's interests is medical sciences. "Even before the pandemic, I was really into epidemiology, which is the study of infectious diseases. So, I'd really like to work for any sort of organization like the CDC, or the WHO," she said.  Though she enjoyed working for the Prowler last year, she anticipates the positive changes that may come with the staff meeting in a classroom. "[The staff] got to know each other really well even before we were in person so I think that this is going to be a really good experience especially to get the new members on track and everything, and it's gonna be fun," Alabanza said.
Hayden Meixner (10) // News Editor
Hayden Meixner, sophomore, is an avid enthusiast of the color green, especially when she finds it in nature, her eyes or her new crochet project. Meixner is going into her second year of being on the Prowler staff, and feels she is more ready than ever. "I just feel I'm much more mature than I was a year ago, and I feel like I was worried about the wrong things. And now I kind of just have my routine down. I'm just kind of doing my own thing," Meixner said. Outside of school, Meixner is as active as she is intellectual. She spends almost every day at volleyball practice as a part of the NPHS girls volleyball team, but also thoroughly enjoys reading. In fact, she strongly recommends her favorite book, "The Book Thief" by Markus Zusak. Meixner has always been passionate about writing starting at a young age. "I've always been a journaler. Like when I was little, I would get super frustrated with my mom and go right to my little journal in my room… it kind of carried into English. I always liked writing essays in English, and when I heard about Prowler, I just knew that I wanted to join, and I haven't regretted it yet," Hayden said. With the school year coming up, Hayden will be able to get a break from the stress with the grand amount of playlists she has created. "I'll make one like every month, and then go back and the songs remind me of that month," Meixner said.
Melina Wagner (10) // Staff Writer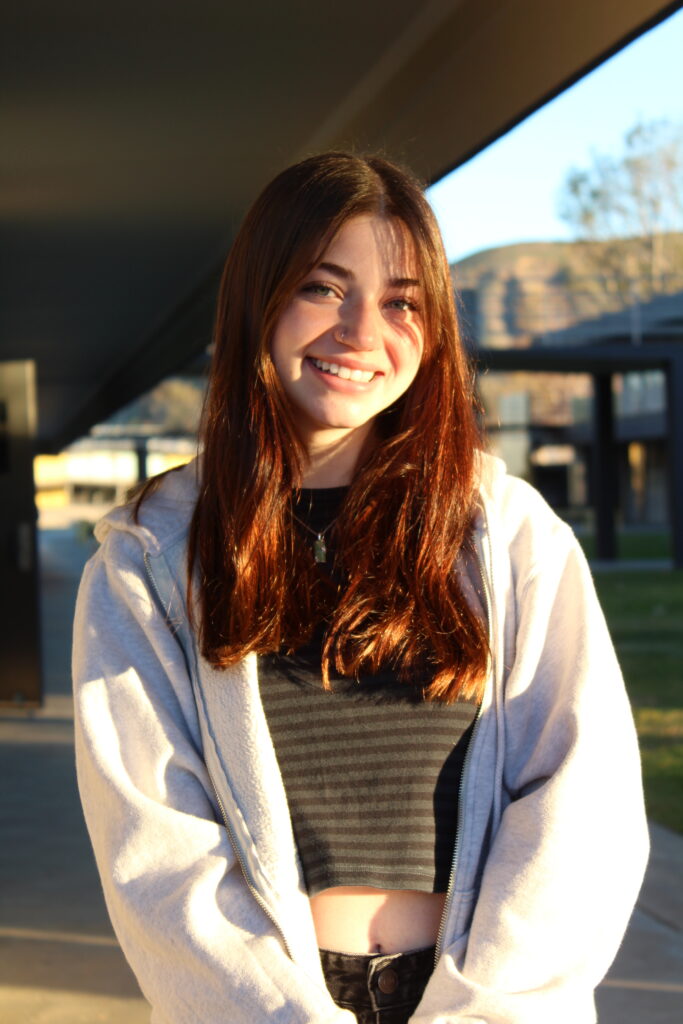 Weekends and weeknights are a little different for Melina Wagner, sophomore, than many of her peers; Wagner spends much of her free time attending a Greek school in Los Angeles. "I do Greek dance, so I travel a bit for it because there aren't any local ones. It's been a great way for me to learn the language and culture and communicate with my family," she said. "I have always been influenced by my culture, and I think it's important to have another part of you that isn't just school-based." Entering her first year as a member of the Prowler staff, Wagner hopes to embrace her love of writing and learn new techniques. "I like sticking to the facts," she said. "Creative writing can be a little hard for me sometimes, so I am excited to learn different types." Wagner is also a member of Girls Leadership Council, an organization that encourages high-school-aged girls to discuss feminism and women's rights issues. "This is my first year in the organization. I'm in the publicity group, so I help make plans to raise money and awareness on issues," Wagner said. For the remainder of the year, Wagner is looking forward to Prowler and more adventures with her friends. "I love exploring, going on hikes," Wagner said. "Honestly, just doing anything outside."
Karyss Amato (10) // Front Cover Editor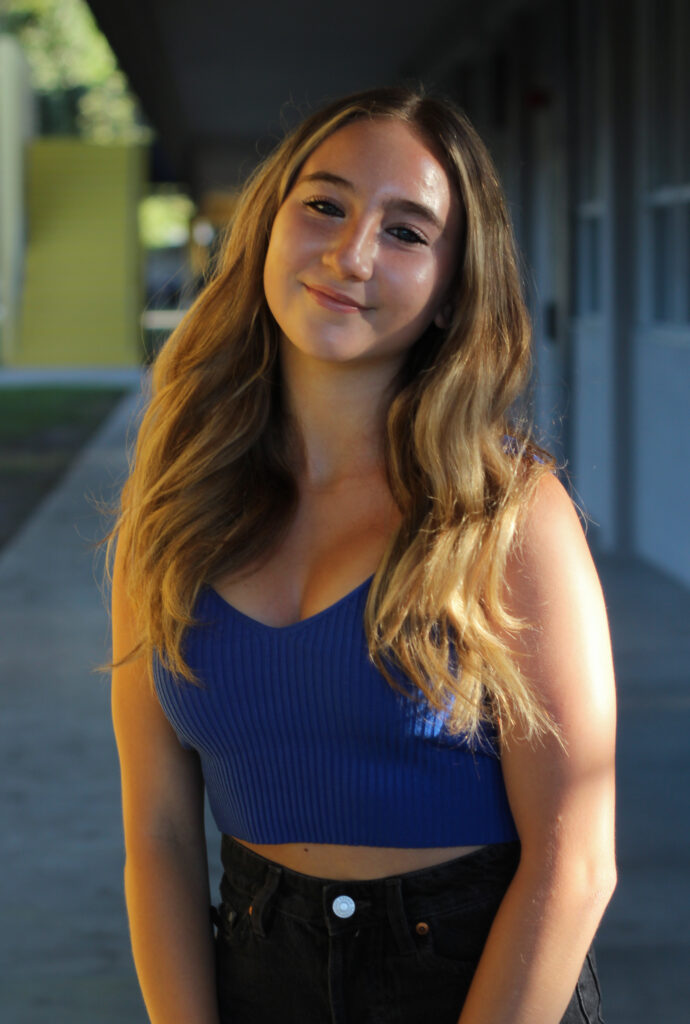 Karyss Amato, sophomore, is one of the only people in Panther Prowler who enjoys being thrown up in the air, and does it regularly. She has her plate full most of the time, as she does dancing outside of school, babysits kids in her free time and is part of cheer. In cheer, Amato's dance skills help her excel in playing the sport. "We learn a lot of dances, and then we do a lot of stunting. I'm a flyer, so I get thrown in the air, and then lifted." Amato said. Amato is hopeful for the new school year as she is looking forward to the football games, a full cheer season and the homecoming game and dance. Amato was inspired to join the Prowler last year due to her love of writing. "Writing is kind of like my thing, and I wanted to advance more on it," Amato said. This year on staff, she is in the position of staff writer, Instagram lead, and the front cover editor. Her favorite color is lavender, and she likes Neapolitan or cookies and cream ice cream, as long as it is in a cone. She is also very excited to be writing about the new stories arising in the world. "I mean, there's a lot going on in the world and just trying to figure out what you're going to write about and choosing a topic and seeing all the choices and just getting a variety of topics to write about," Amato said.
Katelyn Arrington (10) // Staff Writer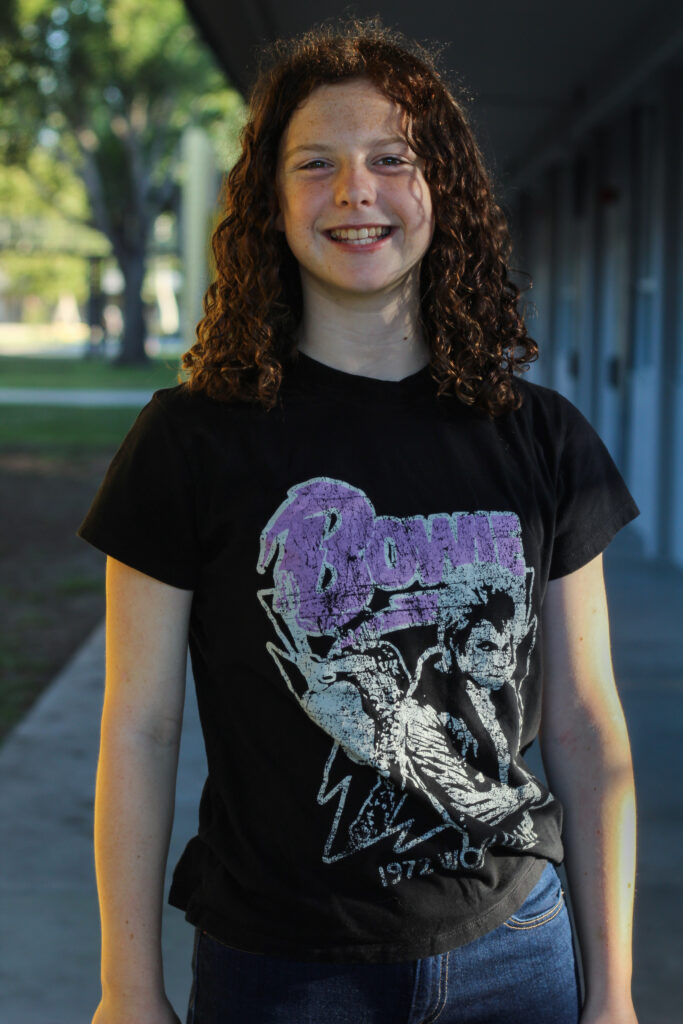 For a creative mind like Katelyn Arrington, sophomore, most of her free time is spent being inventive. "I really like seeing things come together," Arrington said. "It's why I like building things in Minecraft. Working towards something and seeing that end product." Entering her first year on the Prowler, Arrington looks forward to the opportunity to write about her own interests. "With school [assignments], you have to write a lot about what they want, so I think it will be really cool to write about more diverse topics," Arrington said. Besides keeping up with homework from her busy schedule, Arrington hopes to spend her sophomore year improving her tech skills to prepare for her dream career as a software engineer. "I like coding, I can kind of code. I've made a really small game before," Arrington said. Another passion of hers is playing soccer. "I've been on the club team for three or four years but I've been playing soccer since I was five," Arrington said. Above all, Arrington wants people to know that she is more than what people may assume at a first glance. "I'm pretty shy," Arrington said. "But if you get to know me, I think I'm a pretty cool person."
Kira Ivarsdottir (10) // Staff Writer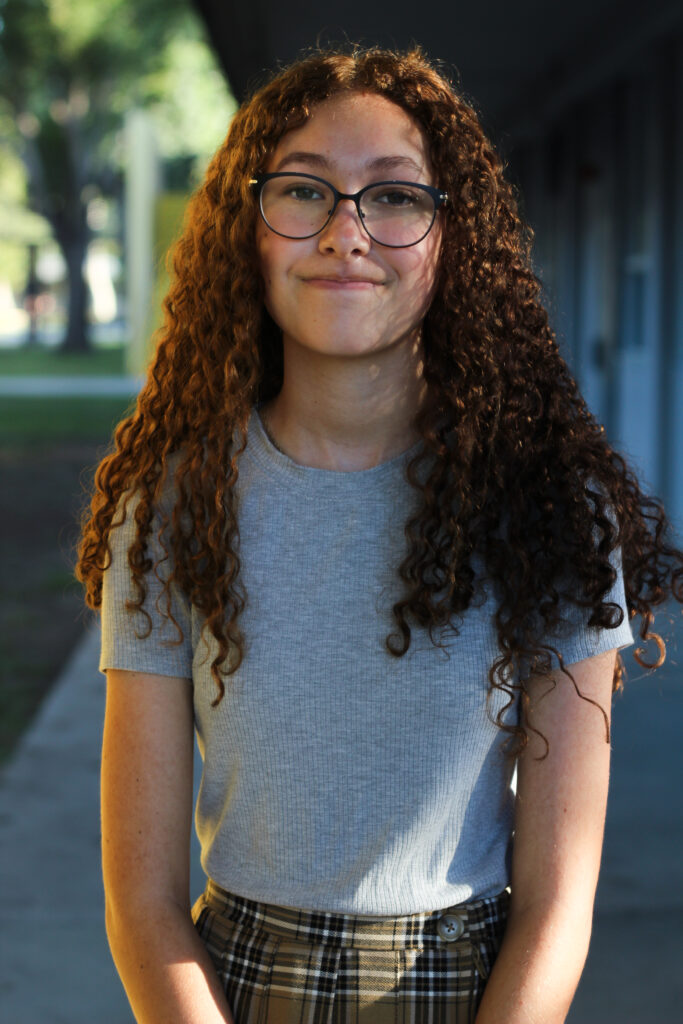 Going to Paris is one of the many aspirations of Kira Ivarsdottir, sophomore; but, for now, she is taking French 1 at NPHS. "I've never learned a new language before, so it's a little scary. I often wish I could just be really good at a new language on the spot," Ivarsdottir said. "But, I'm really interested and love learning about it." With a passion for writing and a desire to be more involved with the school, the Panther Prowler seemed like the perfect fit for Ivarsdottir. "Journalism has always been something I'm interested in, so I was really excited when I found out the Prowler was a thing at our school," Ivarsdottir said. "I've never been involved with something like this, so I'm excited to experience writing in this way." For her first year on staff, Ivarsdottir is looking forward to opportunities to meet new people and strengthen her public speaking skills, her excitement heightened by the return to campus. "It's hard being on Zoom to communicate and connect with people, so, I'm really excited to meet people and experience everything in person," Ivarsdottir said. In her free time, Ivarsdottir can be found enjoying a good book, fantasy being her favorite genre. "Stephanie Meyer is really great, especially her book Eclipse," Ivarsdottir said. No matter the challenges she may face, Ivarsdottir's work ethic sets her apart. Always putting her best foot forward, she plans on bringing this mindset to the Prowler this school year. "I want to be satisfied with the work I give in, just knowing that I tried my best at everything," Ivarsdottir said.
Melissa Geher (10) // Staff Writer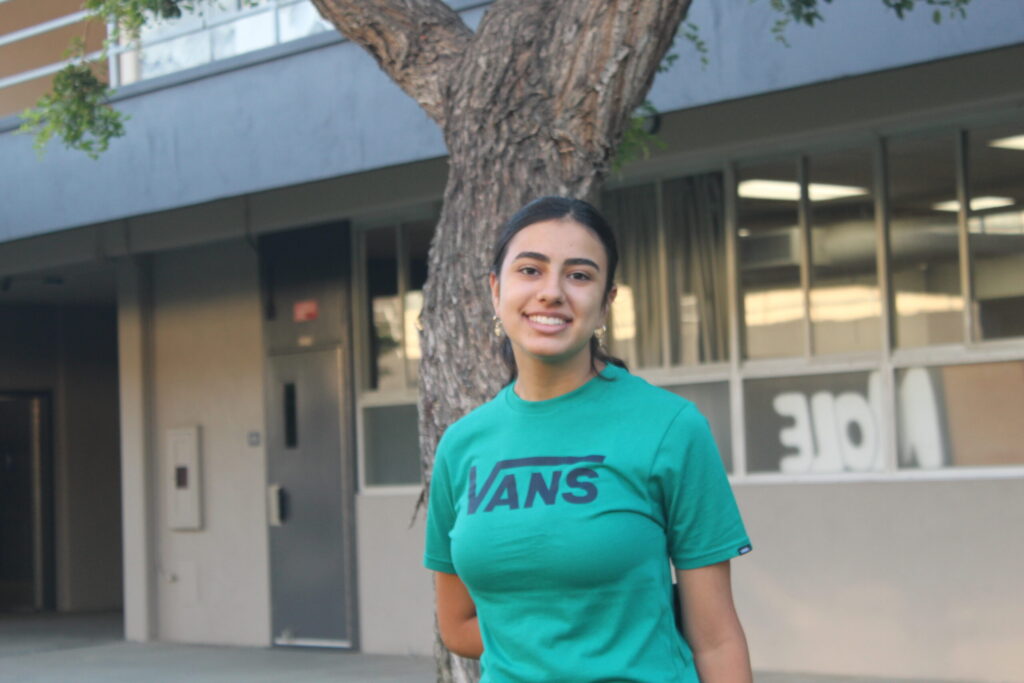 Melissa Geher, sophomore, tells herself that when things get hard she just needs to push through it. "I just tell myself to push through it, because it'll be over," Geher said. Geher was drawn to the Prowler because of how early class starts. "I like that it's a zero period because I usually wake up late so it's nice to wake up early," Geher said. Outside of school, Geher enjoys writing, making Spotify playlists, and hanging out with her sister. "I love to write…I make a lot of Spotify playlists and I love to hang out with my sister," she said. Geher also loves to read, "I'm reading this one book, I don't think a lot of people know what it is…. I'm reading it but I haven't had time to finish it because of school," Geher said. She is excited to finish high school. In addition to school, Geher is excited to learn how to drive. "I would like to learn how to drive. Recently, I've been studying for [a] driver's permit…..I would like to learn [how to drive] because it would put less stress on my parents if I wanted to go somewhere," Geher said. Geher's favorite class was AP Psychology. "So last year I took AP Psych online and I loved that," Geher said. If there was one thing Geher would tell her past self, it would be to stop overreacting to things. "I would tell myself to stop overreacting over things, as it would probably won't last in the long run. I remember I would stress out about little things that don't even matter…Instead of enjoying my younger years, I wasted so much time worrying about stuff that I now find funny. I also wish that my past self could live in the moment more, because I feel like I didn't appreciate my life enough back then."
Nandini Patro (10) // Editorial Editor, Copy Editor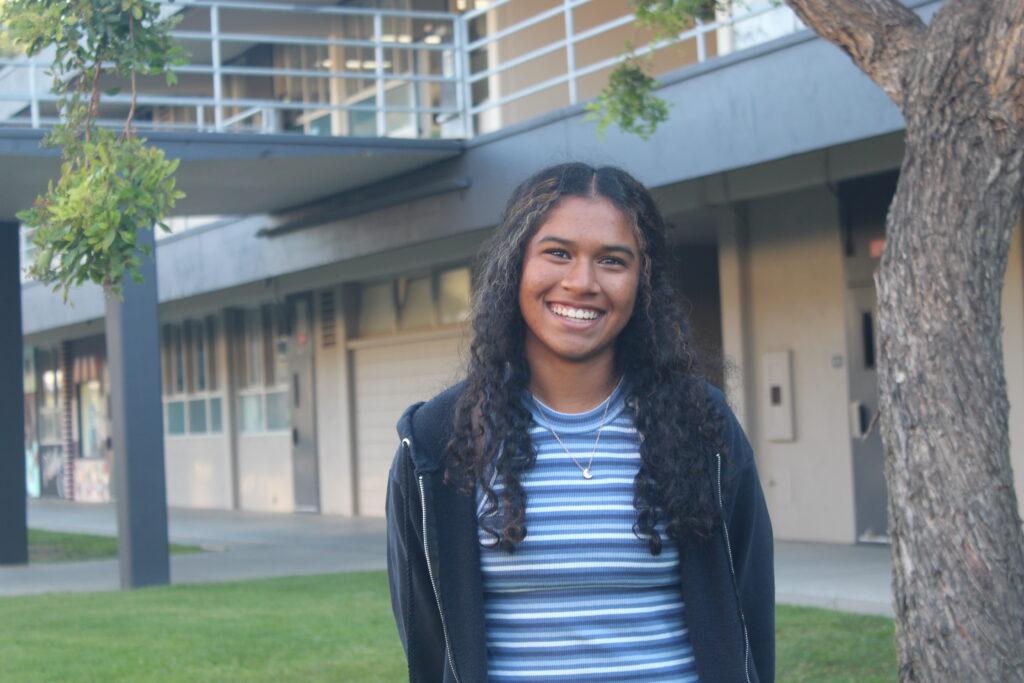 Whether it is in the paper or in the courtroom, Nandini Patro, sophomore, speaks her mind and speaks out for others while participating in Mock Trial, debate and The Panther Prowler. Patro's passion for law came from walking into a mock trial courtroom and thinking to herself, "Oh my God, this is so cool." Even when she is not making her voice heard, she is active in more ways than one. After jumping around from multiple sports, such as soccer, basketball and ballet, she decided tennis was something she would pursue."I started when I was eight, but I only did competitive tennis in tournaments and stuff maybe two years ago," she said. Although she does play a sport, she describes herself as more of an artistic person who expresses herself through art. She enjoys DIY crafts while also drawing freehand on shoes and around her room. Even Patro would say she likes to "put [her] own touch on things." While she sometimes spaces out in her own world of creativity, she also travels to actual locations around the world. She loves traveling and thinks that viewing lives outside of her own is "such a cool experience." Patro has traveled to many amazing places throughout her life such as New York, Alaska and Europe. She wants to go back to Alaska, because even though she got to see such a beautiful state at such a young age, "I didn't appreciate a lot of the things I saw." Leaving her mark on every art piece, state, and article she writes, she is also excited to "leave [her] mark on the school after [she's] gone."
Rithu Velu (10) // Staff Writer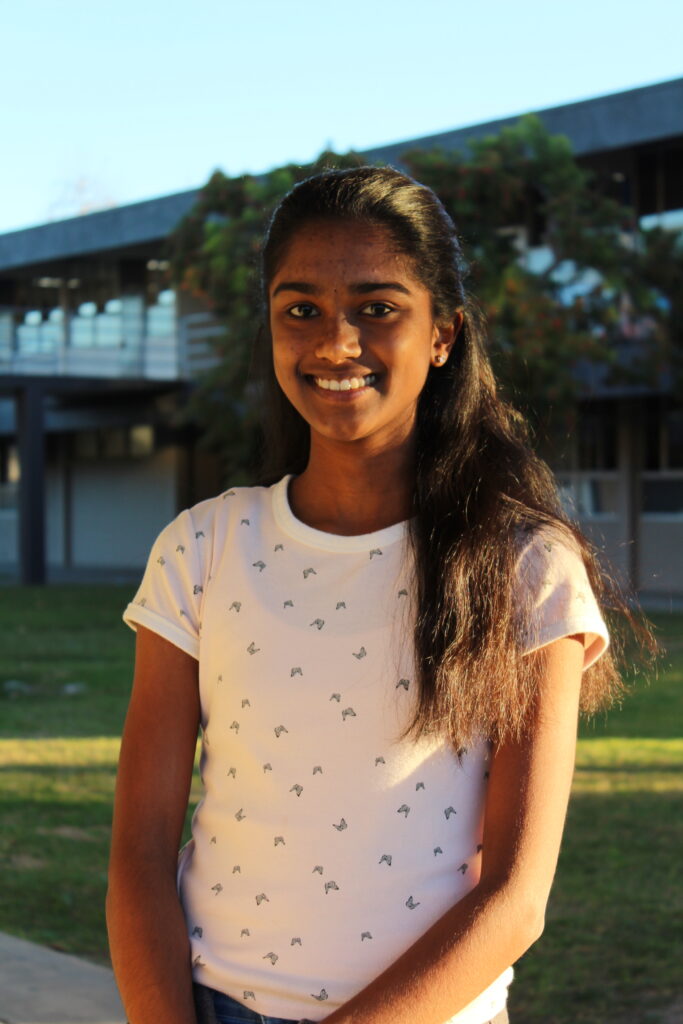 Starting from when her brother would bring issues home, Rithu Velu, sophomore, has always had a passion for the Panther Prowler. "It just fascinated me how one group of students could make a newspaper themselves," Velu said. Velu excerlates within school academics, Speech and Debate, tennis, and Science Olympiad by always keeping in mind that the end product is worth all the hard work. Within the Prowler, Velu sees herself writing the sports issues since her love for them is strong and she'd be able to connect well with the stories. In addition to her anticipation to write, she is also excited for the overall atmosphere the Prowler brings. "I'm really looking forward to meeting new people and just gaining a lot of experiences," Velu said. Something most people don't know about Velu is her love to sing. She's been singing Indian songs for as long as she can remember and that's where her love for music took flight. As the future moves forward, Velu may consider a science job but for the time now, she's keeping a pretty open mind. Velu, self described as active, energetic, and compassionate, notes that the Speech and Debate club inspired her to join the Panther Prowler. "There's so many things that are happening around the world and through debate I get two different perspectives on one topic so that really helps me view things from a different lens," Velu said. Overall, Velu is thrilled to dive into her next adventure of life and hopes to bring new ideas into the Panther Prowler. 
Parker Bohl (10) // Photographer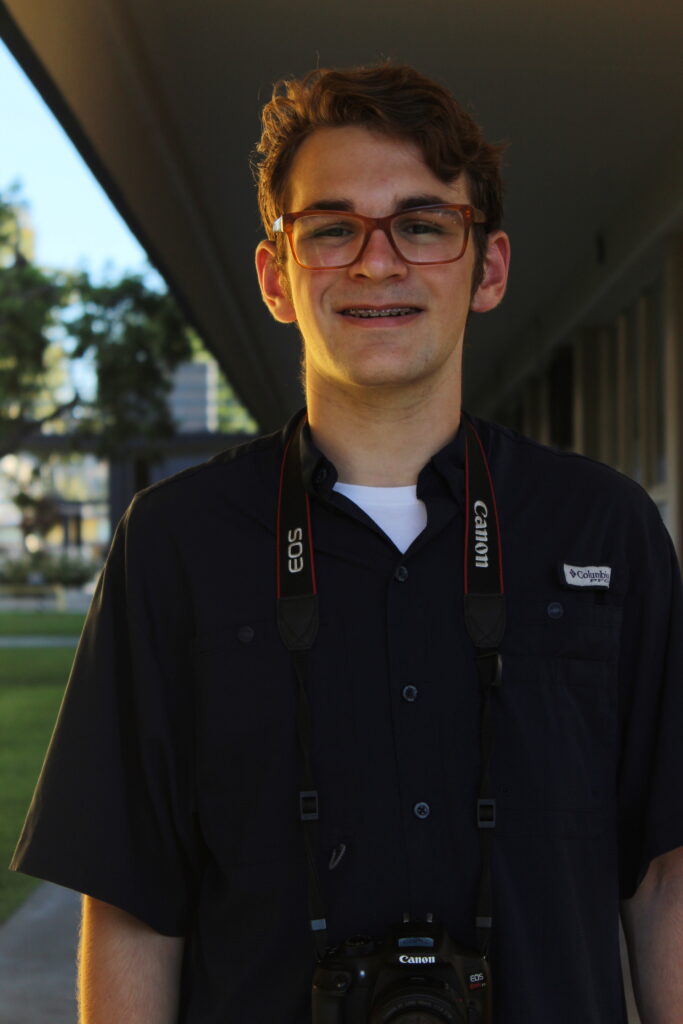 Passionate photographer, Parker Bohl, sophomore, is excited to kick off his second year on the Panther Prowler. After joining the newspaper last school year, Bohl has fed his love for storytelling through writing and photography. "I've really been interested in photography and writing since middle school and before that even. So, it just seemed like a natural step to get into the Prowler," Bohl said. Features and columns are Bohl's favorite articles to write. "I like focusing on specific people, instead of like broader stories. I don't feel like those are as impactful because when it's personal, it's like, 'oh, you can relate to this',." Bohl is also trying to get back into reading, which had been a hobby of his before the COVID-19 pandemic. "'The Chronicles of Narnia' [is] probably my favorite series. My favorite book in that series might be the last battle or the Voyage of the Dawn Treader," Bohl said. Another hobby he has started up again after taking a two year hiatus is Taekwondo, where he is a first degree black belt. For the time being, Bohl's dream career is to be a filmmaker. "I'd really like to be a filmmaker, like an auteur, which is the word for like someone like Orson Welles, who takes control of a film and makes it a very clear, direct vision, that's very distinct from most other films of the time, so I really like that kind of thing."
Dylan Kaseno (10) // Staff Writer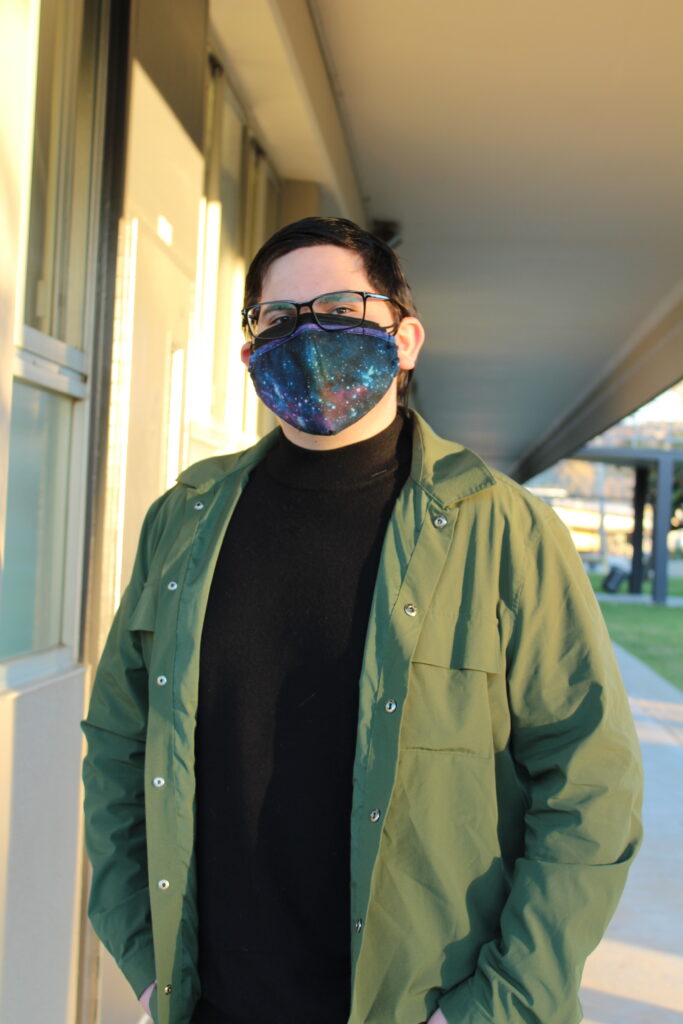 Dylan Kaseno, sophomore, can be spotted in his signature green jacket wherever he goes. "I got it right before school and I've been wearing it like every day," Kaseno said. Kaseno has  always enjoyed writing and values every second of the Prowler. He passed the Journalism 1CP course with flying colors. "I was finishing up journalism intro, and I realized I didn't want it to be over," Kaseno said. Kaseno spends his free time collecting crystals, and over quarantine he started collecting more and more. "I became kind of a crystal expert. I mean I could identify a multitude of crystals and varieties and cuts of rocks and then like gem cuts, like, for some reason, a new knowledge I have," Kaseno said. His knowledge spreads from crystals to writing to his neverending list of favorite TV shows. "I do have a lot of favorite TV shows, too many to count," Kaseno said. The journalism courses have made him more open to a career in writing and have led him to realize how much passion he truly has for the hobby. "…when I took it, I really found out how much I liked writing, more than I thought it did. And I really enjoyed every second of it," Kaseno said.
Rohit Ukkan (10) // Staff Writer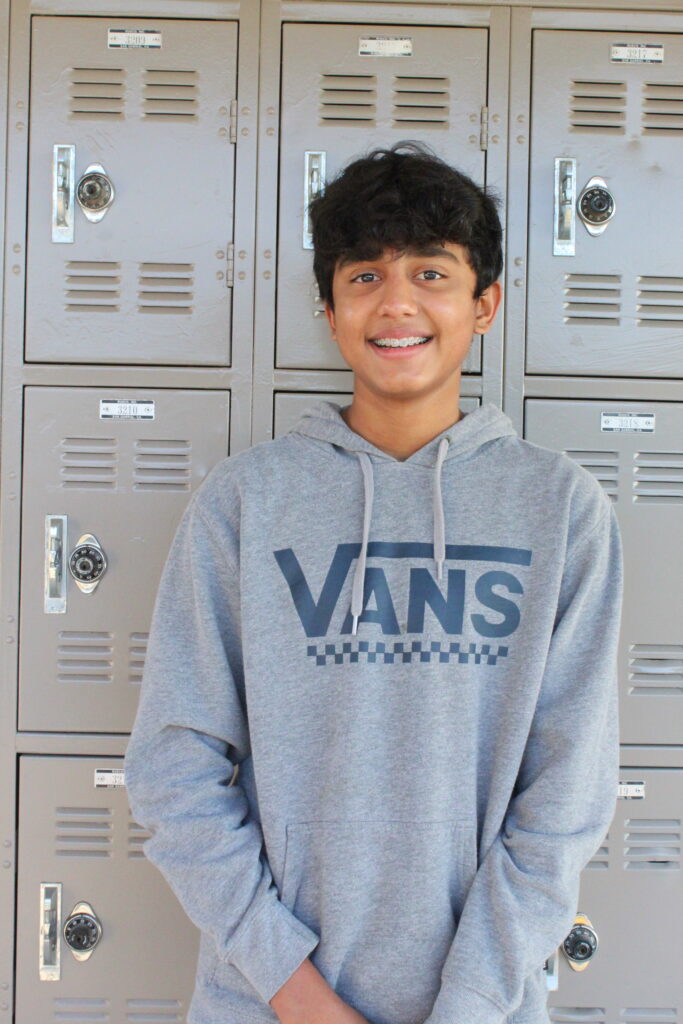 An aspiring doctor, Rohit Ukkan, sophomore, is inspired by the actions of those around him. "Seeing other people around me doing good and helping out makes me want to help out," Ukkan said. At six, on his very first visit to the hospital, Ukkan watched as doctors huddled around to try to save his grandfather. It is this motivation that has brought Ukkan this far, encouraging him to join the medical program Post 9-11 of Ventura County. "[The experience] made me want to go into medicine," he explained. "Being a doctor, you can save lives." This year, Ukkan is focused on the various extracurriculars he does around the school, including Mock Trial, swimming, and playing the violin. In his off-time, Ukkan enjoys playing Valorant with his friends and spending time with his family. Ukkan hopes to bring his easy-going nature and humor to the communities he is a part of and use his unique set of traits for the better. As a member of the Prowler, Ukkan is looking forward  to writing sports articles for the newspaper. "When I saw the Prowler issue [with] boys swimming as the cover and saw that article, that's what initially made me want to join," he explained. "I really wanted to write about sports because I also swim and I like swimming- I like sports and I watch sports." 
Taylor Gibson (10) // Staff Writer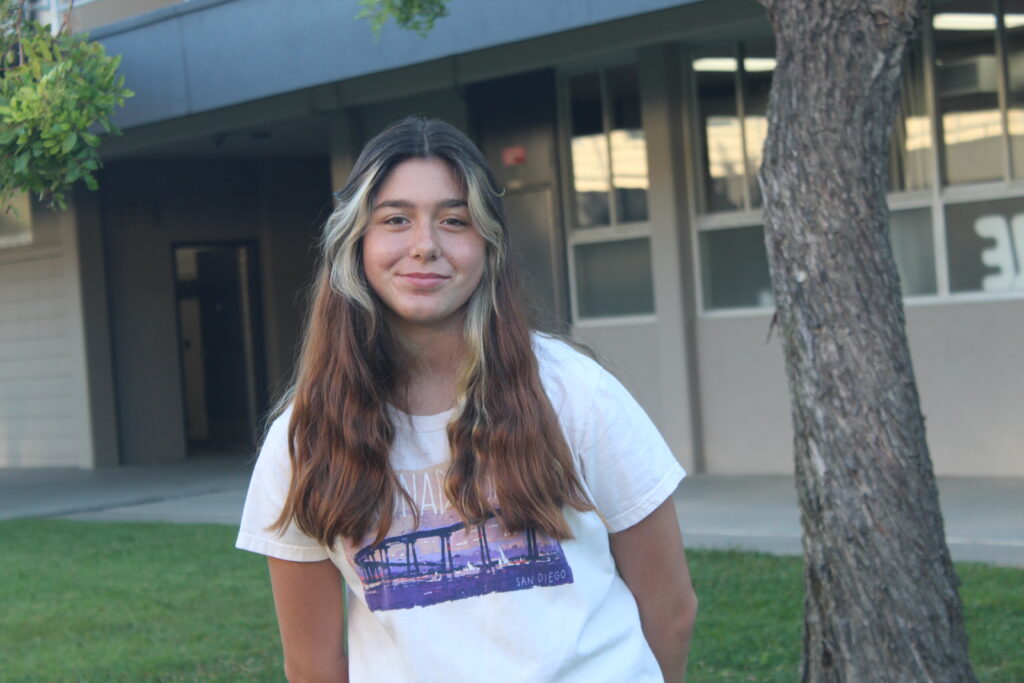 Being an adrenaline junkie is not all that easy. It comes with being brave and courageous enough to perform actions that other people may be afraid to do. "I really like trying new and thrilling things, and I especially love doing so with friends because honestly friends just make everything so much more fun and enjoyable," Taylor Gibson, sophomore, said. During this last summer, Gibson visited Maui for a week. "We got to go parasailing [for the first time]… It wasn't scary at all. They dunked you underwater for a little bit. It was really amazing to be able to be up in the air and see the island from a different perspective," Gibson said. Not only is Gibson an adrenaline enthusiast, she has a fondness towards dance. "I used to dance a lot. [It was] a big part of my life…I did ballet for a really long time [and it] is probably my favorite, but I also really like jazz," she said. Gibson likes to write, and therefore joined the Panther Prowler this year. "In eighth grade, we had this one assignment and I really enjoyed it. It sparked my interest in writing and I wanted to start writing a lot more," Gibson said. "I decided that it'd probably be a good learning experience and it'd be fun to be able to make friends." In the past, Gibson was much more introverted than she is today. "In middle school, I was super duper shy and I feel like when school started, I started to get bigger and branch out," Gibson said. With the new school year beginning, Gibson looks forward to being able to interact with people. "I am looking to kind of be able to branch out more [and] feel like I'm getting better at [not being quiet] and I would love to make more friends and be more adventurous," Gibson said.
Kai Mekari (9) // News Editor, Staff Writer, Graphic Artist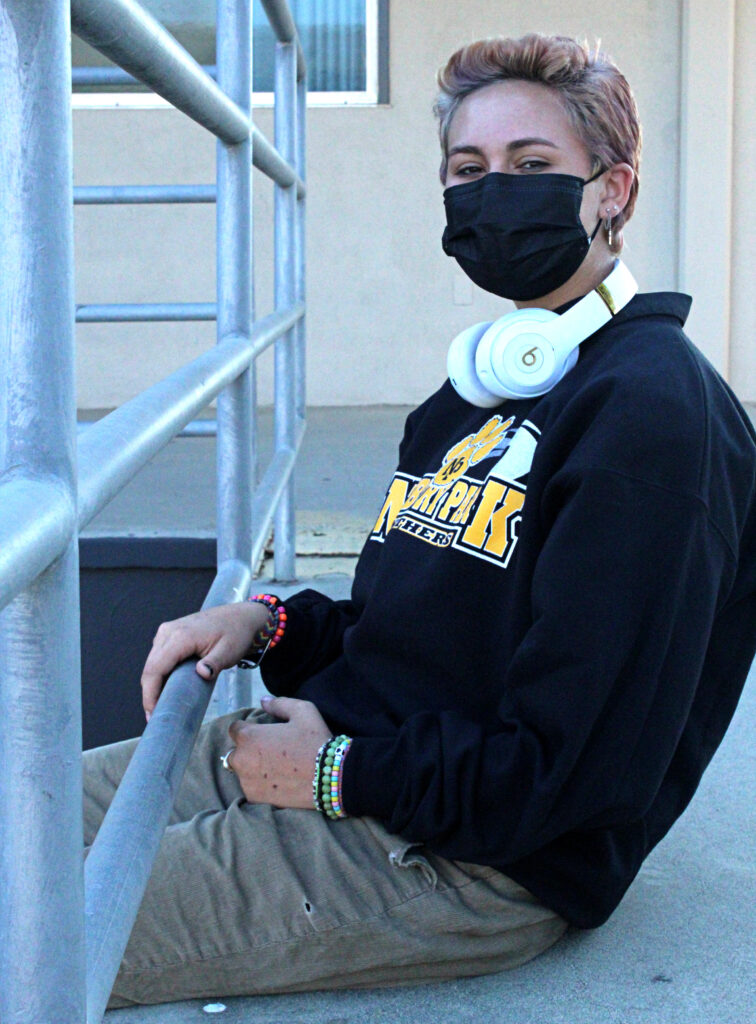 For Kai Mekari, freshman, he's been born into a life of writing and reading. Ever since he was little, Mekari's outlets have stemmed from writing and slowly it became a way for them to express themselves. This summer Mekari started venturing into the world of music but this time with a pencil in his hand. "I have a music friend that is a producer and so, I write songs," Mekari said. For Mekari, writing about their feelings has found its way into music and now writing lyrics is simply a hobby, "It's a lot of fun and something I do in my free time," Mekari said. Mekari's favorite subject is also English, but Mekari actually wants to go into a different field for college, "I want to major in forensics," Mekari said. Though Mekari has much of his life planned out, they enjoy making impulsive changes in life. Mekari spent much of this summer dyeing and cutting their hair, switching from different colors and different styles until he was finally satisfied, or at least for now. This summer Mekari also did a lot of traveling, "I went to Nevada two times and I went to Colorado and Tennessee," Mekari said. The new experiences one gains through traveling excite them. "It's cool getting to know new areas and seeing the way people live in new areas," Mekari said. While at home, Mekari enjoys playing various sports ranging from basketball to soccer, where they play the center and the goalie, respectively. He spends time with his two dogs, Brady and Kokonut as well. While Mekari doesn't own a pet ferret, ferrets are their favorite animal. "I just want to become a better writer and let my voice be heard," Mekari said.
Josie Gardner (9) // Staff Writer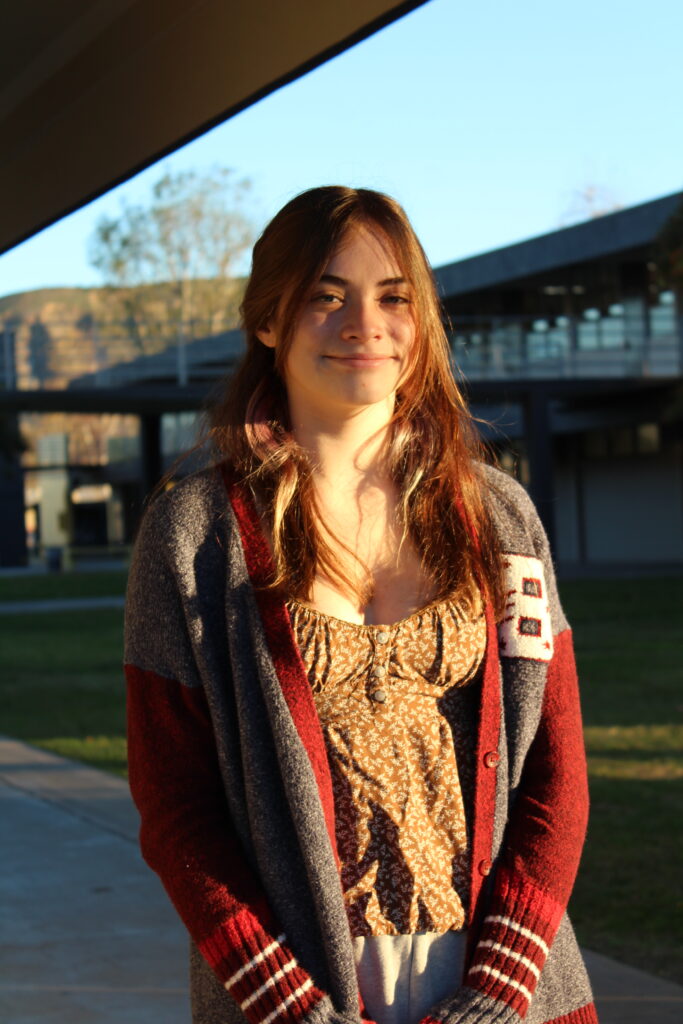 Josie Gardner, freshman, and a new member of the Panther Prowler, is identified by her love for reading and volleyball. "I decided to join the newspaper because it seems like a fun way to improve my writing," Gardner said. Gardner was motivated to join primarily by her aunt. "My aunt was chief editor when she was in high school and she really painted it in a great picture. So I wanted to join," Gardner said. "I'm looking forward to the environment and I think that late nights will be fun," Gardner said. Gardner had known throughout the first semester of her freshman year that she wanted to join the class. Saying how she was. She is looking forward to writing entertainment and reviews. Gardner has loved reading for a long time. " When I was in first grade, I was stealing the rainbow magic fairy books from my first grade teacher's classroom. I never returned them and those made me want to write. There's a giant collection of them at my grandma's," Gardner said. Gardner mentioned her dislike of mushrooms and tomatoes, and her love of Taylor Swift. Gardner is overjoyed to join the Prowler and accomplish her goals. "I expect to get better at writing more realistic things and I expect to get better at talking to people and going out there and getting interviews instead of waiting for them to email me back," Gardner said.
Ava Prapaniku (9) // Staff Writer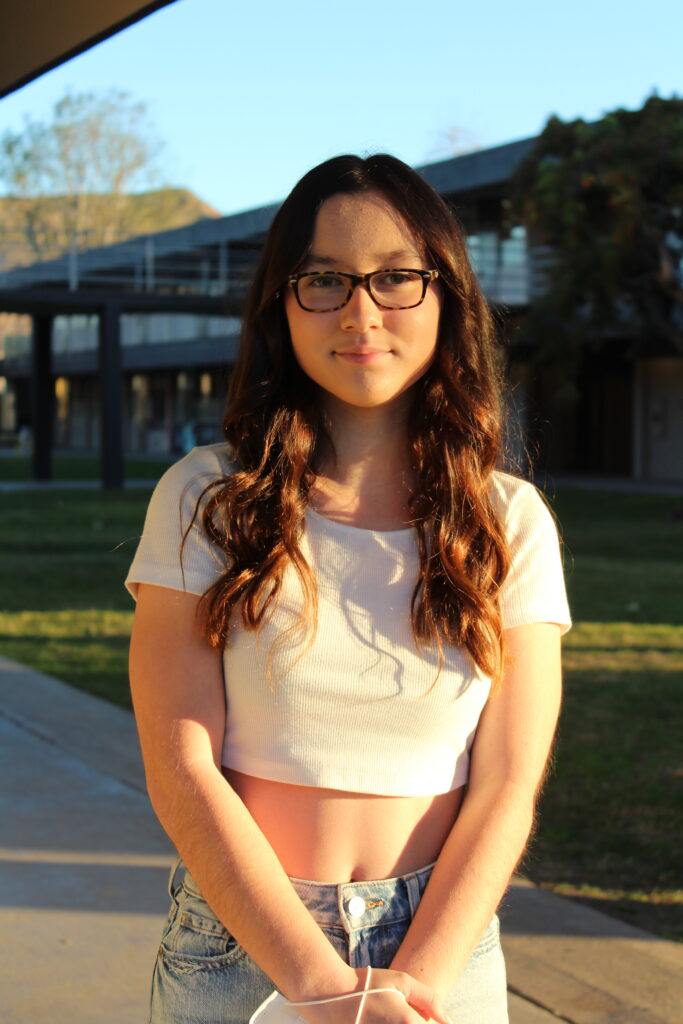 For Ava Prapaniku, freshman, nature has always been something that she holds dear and close to her heart. "My dad, ever since I was little, he would always make us go hiking," Prapaniku is also actively involved in yoga which she began in middle school. "Actually my best friend introduced it to me when I was in sixth grade, but then I took a break and I just got back into it," she said. Along with exploring her hobbies during her free time, Prapaniku is part of the Interact Club, a club focused on charity events. "In December we did Caroling for Cans which was really fun," Prapaniku said. The next event scheduled for Interact Club is Dance for Hope, which she is eagerly awaiting. "I am excited to do that for the first time, and I just hope I can get more involved," Prapaniku said. Her hope for being more involved, is also a main contributing factor for joining the Panther Prowler staff. "I am looking forward to seeing how being on the Panther Prowler is and just being more involved and getting to know more about what is happening around the Newbury Park community and within school," Prapaniku said. As for college and thereafter, Prapaniku envisions a variety of possibilities. "Honestly, whenever someone asks me what I want to do I never know where to start cause it's like I literally like so many things," Prapaniku said. "I hope to just gain a lot of experience with working on a team and just writing. I think it would really help if I ever did go into the field of journalism. Overall I am just excited for something new."
Cameron Winick (9) // Staff Writer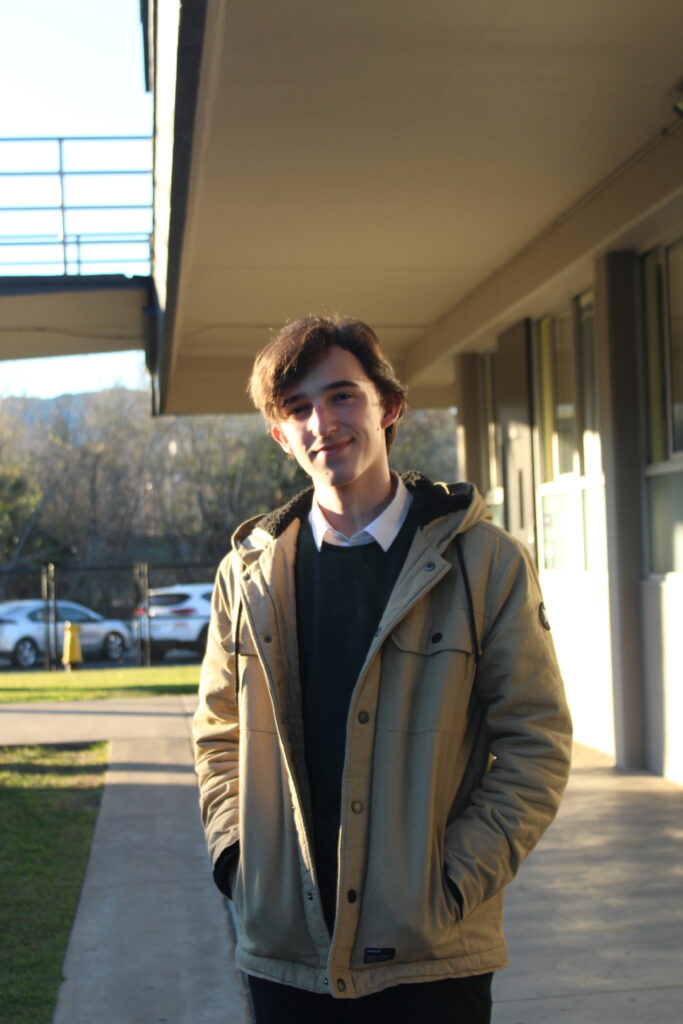 For Cameron Winick, freshman, joining the Prowler staff was bound to peak his interest. "Writing has alway felt like a natural fit," Winick said. "I've always just kind of wanted to write for an official publication. I've been writing since I was really young and always just was super interested in becoming a real author," Winick said. Taking inspiration from 60 minutes, a news reporting show on CBS, Winick describes what it was like to watch the show when he was a kid. "It's like great storytelling. It's great reporting. It's a great presentation, and that's kind of what I want to replicate," Winick said. Not only does Winick contribute to the Prowler but also partakes in multiple clubs on campus including, the fall musical, the drama club and is on the board for the motion picture club. Winick is a critic. Writing and critiquing movies and tv shows is "[his] domain". "I like to watch and critique films. I'm kind of an expert in that area, not to be pretentious," Winick said. Winick sure isn't afraid to speak his mind. Not only does he have something to say about entertainment but also firmly believes that pineapple on pizza is "a monstrosity" and that it's best to just "stick with the classics".
Michelle Saremi // Adviser
Michelle Saremi, advisor to Panther Prowler for the 16th year, likes to relax in her free time with an aromatic mug of coffee while exploring a wide variety of literary material. "I really love historical fiction, and I used to read a lot of murder mysteries like Ken Follett, but they started getting kinda predictable," Saremi said. Other than fiction, Saremi also enjoys well-written biographies and journalistic nonfiction. When she's not delving into a new story, Saremi spends time at the beach with her family, reveling in the outside air. Though her daughter, freshly initiated into kindergarten, prefers the deluxe meal of mac & cheese with a side of ice cream, Saremi is partial to something with a far more complex flavor profile. "My favorite food is probably Thai food, or I love ramen bowls. I get tons of veggies in it and I make it a spicy miso broth. I love the eggs and bok choy in it." Before moving to Thousand Oaks, Saremi lived in Orange County, and despite having never advised a journalism class before, has embraced the task with fervor and fostered an excellent program at NPHS. With in person classes back on track Saremi is prepared to make sure that the Prowler continues to thrive in the year ahead.
---
Former Editors-in-Chief:
2020-2021: Jessica Zhou & Manas Khatore
2019-2020: Emily Nagamoto & Aditya Vunnum
2018-2019: Clare Wang & Connor Keep
2017-2018: Lindsay Filgas & Caitlin Henderson
2016-2017: Victoria Juan & Nina Chiuchiarelli
2015-2016: Adrianna Robakowski & Shreya Chattopadhyay
2014-2015: Grace O'Toole & Courtney Brousseau
2013-2014: Cassie Stephenson & Patrick Rewers
2012-2013: Rachel Cross & John Dichirico
2011-2012: Sophie Li & Maia Laabs
2010-2011: Shannon Alavi & Melissa Han
2009-2010: Kylie Foo & Larisa Owechko
2008-2009: Katherine Light & Naveen Balan
2007-2008: Mark Alphonso & Katherine Light
Former Chief Photographers:
2020-2021: Reese Kelem
2019-2020: Rahul D'Souza
2018-2019: Emily Nagamoto
2017-2018: Megan Vlietstra
2016-2017: Caitlin Henderson
2015-2016: Samantha Meyers
2014-2015: Samantha Meyers