Affordable housing is not the end of Thousand Oaks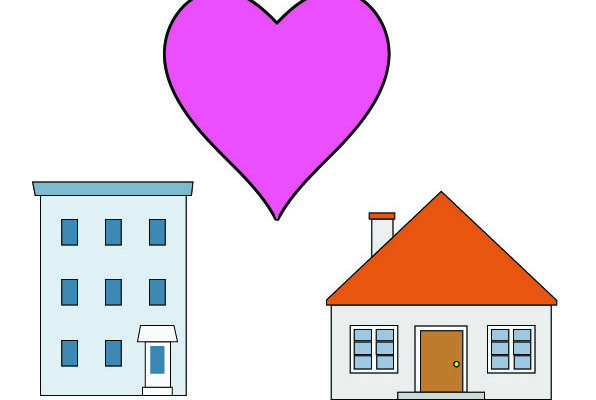 Proposals to build affordable housing in Thousand Oaks have frequently been met with staunch criticism from community members who claim the projects will harm the community in one way or another. Not only is this untrue, but Thousand Oaks needs to face the rising costs of living in California and create even more affordable housing. In reality, Thousand Oaks is neither some suburban utopia nor a rural outpost, but a city with over 120,000 people, and it is becoming increasingly difficult to afford houses here.
The densest housing project in Thousand Oaks history has recently moved into the next stage of planning following a city council vote on Feb. 9, in which councilmembers Bob Engler and Al Adam were joined by Mayor Claudia Bill-de-la-Peña in approving the project to continue with a further evaluation process. Councilmembers Ed Jones and Kevin McNamee voted against the proposal. This specific project is proposed to be built at 500 E. Thousand Oaks Blvd., with current plans including 300 apartments for the 6.12-acre lot.
Countless stances against the proposals are painted under the guise of wanting to preserve the suburban feel of Thousand Oaks. However, it must be recognized that these arguments are entirely rooted in classist ideals and disregard the actual issue at hand: the city is changing, and the growing population needs to be accommodated. Pushing this rhetoric comes from a place of privilege – it demonstrates the ability to turn a blind eye to the issues facing low-income citizens until their lives affect yours in a superficial manner.
People seem to look at Thousand Oaks through rose-tinted glasses, glossing over the issues that are built into this city. According to the 2019 Census estimate, the median housing value of an owner-occupied housing unit in Thousand Oaks was $726,100, while the median housing value of an owner-occupied housing unit in California was $505,000, already well above the national average. As most cities expand, they create varied zoning areas with differing price-bracket housing goals to accommodate all residents. It is disingenuous to articulate that creating denser housing units will result in Thousand Oaks becoming an urban center; the goal of these projects is not to transform Thousand Oaks into downtown Los Angeles. 
City council members and local residents have to consider the needs of people who have been marginalized due to the classism present in Thousand Oaks. While the specific proposals still have a large amount of time to go through revisions, the need for more affordable housing must remain a priority to city council members. Instead of thinking about how affordable housing may ruin the "aesthetic" of Thousand Oaks, consider the people who need help instead.