Apple's Hardware falls behind its competitors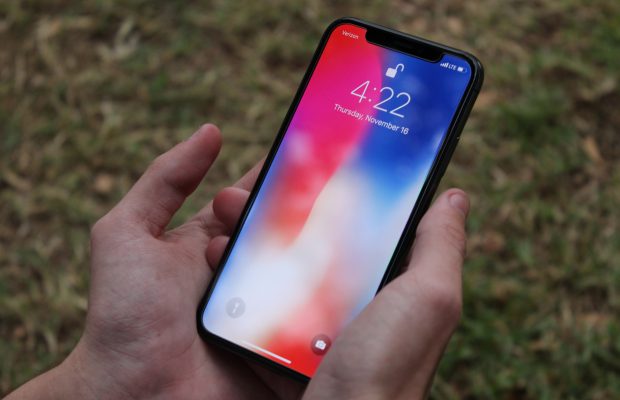 Despite iPhone X preorders backing up to well over 2018 in the first hour of its release, it seems that the excitement regarding Apple's new handsets has sharply declined. With reports of the iPhone 7 doing better than Apple's current top-of-the-line the iPhone 8, the iPhone X is the brand's savior, a revitalization of the company's innovative spirit. This has been lacking for the last couple years, with the iPhone 8 being the fourth iteration of a phone designed in 2014. While these similar phones have all received bumps in camera and performance, it's been awhile since Apple has made a revolutionary iPhone. Even the new features in the iPhone 8 are mostly borrowed from Android phones; portrait lighting and wireless charging have existed for years in Samsung and Google devices.
This is where the iPhone X comes in, Apple's first design overhaul of the iPhone since the iPhone 6 and a celebration of the iPhone's tenth anniversary. The tech may be impressive, but this is Apple's first smartphone to retail at $999, a price tag that will surely scare away Apple loyalists. Even worse is that while Apple has presented the X as "the future of smartphones," the new phone's technology has been in other Android flagships, or top of the line phones, for several years. Bezels, screenless space that often occupies the top or bottom of a standard smartphones face, have since been dropped for the edge-to-edge organic light-emitting diodes (OLED) screens we've seen on the Samsung Galaxy series for several years now, with budget Android phones slimming down faster than Apple as we speak. OLED have become a mainstay in most modern smartphone screens, for their deep blacks and vibrant colors are superior to those of the LCD screens we've seen on past Android phones and current iPhones. $740 is all you need to pick up a Samsung Galaxy S8, the Android OS's "crown jewel," and Apple's $700 "budget" iPhone 8 is a clunky disgrace.
Apple's new modern feature-filled phone commands too high a price, and because of this most people are just skipping this generation or opting to buy the cheaper, but still adequate iPhone 7. I endured the tense midnight pre-order and received the iPhone X on release day. I have been using it as my daily driver for a couple weeks now, and i can confidently say that this is the best iPhone Apple has ever made. It's a wonderful device but I can't see most people needing it over an iPhone 7 or 8.
My opinion on Apple has slowly been going sour for years, but the reality is that I am still going to use an iPhone. I cannot imagine using any other OS and I am so tied into their convenient ecosystem that leaving them for Samsung would be sacrilege. I bought an iPhone this year, and I will probably buy an iPhone next year, but the truth is that the future is here. Apple is just turning back the clock.