"Arcane" takes top spot on Netflix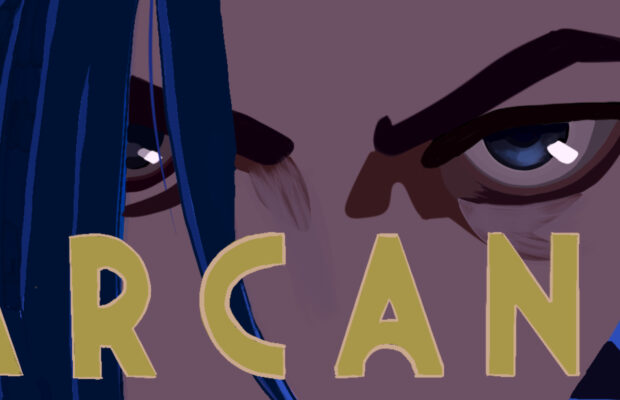 On Nov. 6, 2021, The first three episodes of "Arcane," a show based on characters and stories from Riot Games' "League of Legends", premiered on Netflix to shock the world.
Though the show is based on multiple characters from the League of Legends world, it mainly follows the backstory of Vi and Jinx, two characters known as "champions" in the game that share a bond of sisterhood. The game briefly captures the aspects of sisterhood, as Arcane goes into full depth regarding how Jinx and Vi grew up and managed their young adult years.
Three episodes were released on Nov. 6, followed by three more on Nov.13, and the last three of the season were released on Nov. 20. Arcane was the second most watched English-language TV series globally, with 34.17 million streaming hours between the week of Nov. 8-14. The series also scored 100% on Rotten Tomatoes with a 98% audience score; and rightfully so. The show is a beautifully animated and action-filled, steampunk/sci-fi fantasy with animation and vfx done by Fortiche in Paris. It has an exquisite sound track and character voices, including performances by Hailee Stenfeld and Ella Purnell.
The setting of the story revolves around the wealthy city of Piltover, as well as the city revolving under Piltover, Zaun, otherwise known as the Undercity. With Jinx and Vi both growing up in Zaun, they face numerous challenges while living in the poverty-ridden area, including being subject to conflict between the two cities. While the undercity is influenced by crime due to being under the presence of greed-stricken antagonist, Silco, the orphan sisters begin to grow apart during their teenage years.
Although the story of the show alone significantly exceeds standards, the accompaniment of a beautiful soundtrack perfectly compliments Arcane as a whole. For example, the intro theme to each episode begins with an excerpt from Arcane's original song, "Enemy," which features artists including Imagine Dragons as well as JID which makes for an unskippable intro despite the amount of times a viewer hears it. Along with the intro, the series additionally accompanies action sequences with powerful techno and rock combos as well as soulful modern jazz in heart-felt scenes with songs such as "Our Love", a personal favorite, sung by Curtis Harding and Jazmine Sullivan.
Even for viewers who do not play League of Legends, such as myself, audiences will find that Arcane is a binge worthy and beautiful series. I found myself sympathizing for the villains, feeling hatred yet empathy towards the heroes, and getting invariably encompassed into the magical worlds and lives of the residents of Piltover and Zaun. This series will break your heart while putting it back together through each episode and every second will have been worth it.