"Big Mess" is a big success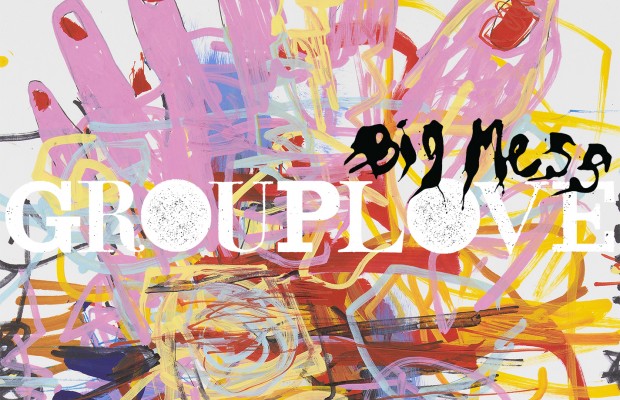 Grouplove's third album "Big Mess" is like a fresh breath of air. Released on Sept 9, the album retains the classic light indie style of the band while covering more serious topics in contrast to previous albums. I didn't think this album would live up to Grouplove's previous two albums, but I was pleasantly surprised to find it exceed my expectations, becoming one of my top five favorite albums. Although "Big Mess"  is super catchy and easy to listen to for some,  Grouplove's style is pretty one-sided. If you don't like one of their songs, you won't like any of them. Here is a quick rundown of the 11 songs on the album:
"Welcome To Your Life"- "Welcome to Your Life" is so upbeat it could almost be a pop anthem; it always cheers me up when I listen to it. What makes this song even better, is that it's not a happy-go-lucky pop song. The lyrics explain how chaos is inevitable and you just have to suck it up and deal with it. I also feature this song on the September Spotify playlist, where Caitlin Henderson and I feature our top ten songs each month, please check it out!
"Do You Love Someone"- This song has a cool intro featuring a electronic keyboard that continues to play throughout the song. It's more of a pop song like "Welcome To Your Life" that is very upbeat with a catchy chorus. The only problem I have with "Big Mess" is that this song along with a few others sound very similar, which I suppose I understand as Grouplove sticks to one style for all their songs.
"Standing in the Sun"- I honestly think this song is just ok; "Standing in the Sun" could just be a continuation of the previous track on "Big Mess" with its similar chorus and beat. It's still an enjoyable song about letting go all your worries go and living freely, but definitely not the best song on the album.
"Enlighten Me"- In "Enlighten Me", Grouplove takes a more unique spin on the indie genre by mixing and electronic beat and a focus on piano. The song also follows the style of a story by quietly building up to the main chorus and slowly dying down to an instrumental section of the piece, which is pretty soothing.  
"Good Morning"- It features Hannah Hooper, the only female member of the band, as the main vocalist for the only time on "Big Mess" and she rocks it. With an electric guitar in the background, Hooper sings about the party life and the never-ending night.
"Spinning"- "Spinning" is my favorite song on the album, and probably out of all of Grouplove's songs. If you don't have time to listen to the whole album, just listen to this piece. The beat is slowed down so you can really focus on the alternation of Hooper and Christian Zucconi, the main singer's softened vocals.
"Cannonball"- This song is sped up and could be a potential party song. There isn't much to say about this song, it is also quite average. The song's message about being the change you want to see in the world is a nice touch though.
"Traumatized"- If you are an angsty teen like me and appreciate a good guitar-drums duo and the occasional scream, this is the song for you. "Traumatized" follows different storylines of people growing up in hopes of becoming an artist with the help of their parents.
"Heart Of Mine"- "Heart of Mine" mirrors the struggles of a first love with Zucconi's strange falsetto tone.
"Don't Stop Making It Happen"- This song is quirky and fun with its electronic beat and happy vibes. It talks about celebrating the good moments while they last.  

"Hollywood"- The album ends on a slowed down note. Grouplove reverts back to its roots as "Hollywood" focuses on simplistic piano chord progression. Grouplove expresses how they want to remain true to themselves and not to change just to be popular. Don't be fake kids. Also part of the chorus is the repetition of "I've been tired" which I really like because it's very relatable.