California is not that bad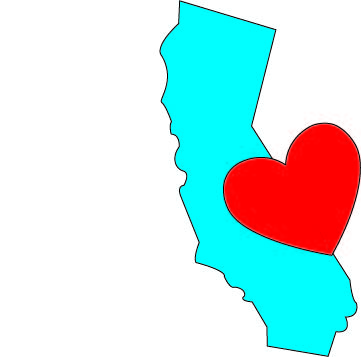 It is a common critique in both online and real life spaces that California is a snobby, elitist, and expensive place that is full of fake clout chasers, but I would challenge these notions of the state. Maybe there is some truth to some of the characterizations of California, as there is plenty to critique for any state, but I think what California has to offer makes it one of the better places to inhabit. This is thanks to California's natural beauty, it's culture, and the benefits awarded to its inhabitants.
Granted, this entire article rests upon generalizations, but to respond to general accusations it is necessary to also look at the much larger picture of what it is like to live in California. One of the most unique selling points of California is its nature. From San Diego to Crescent City, the entire state is filmed to the brim with some of the most breathtaking and otherworldly sites. Whether it be from the best beaches in the world, the tallest mountains in the continental US, the venerable redwood trees, the untouched skies of Death Valley, to the rare Mediterranean climate right in our own backyard.
California also boasts a very diverse culture and a rich history. There is an assorted and colorful culture in California today thanks in large part to the contributions made by the Hispanic/Latino and Asian American populations. California exudes the ideas of a multicultural celebration of heritages unlike any other state, and should take great pride in that. On top of all of that, Californian culture is iconic in its own right. What other state can lay claim to being home to In-N-Out?
Without a doubt a lot of the criticism aimed at California is because of its government. Without getting too political, there are certainly many criticisms to be made against California on all sides of the political spectrum, but on balance the government of the state has provided robust benefits for its citizens. The state has the best public higher education program in the country and possibly even the world. On top of that, the large park system extends across the state, including Point Mugu State Park which is right by Thousand Oaks.
There are certainly reasons people have for leaving the state, many of which are valid. That being said, I think that it would be better to leave without scorn or disdain for the state millions call home.
While California may cost a lot, I would argue that with California you are getting what you are paying for. Thanks to the nature and culture as well as the rewards for living here, California is a wonderful place to live.