Celebrate SOPHIE's legacy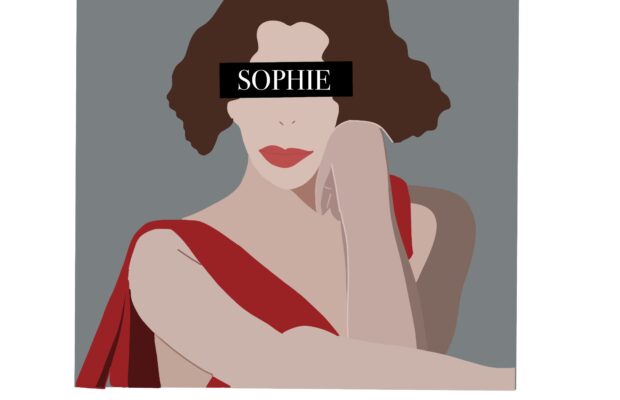 Sophie Xeon, more commonly known as SOPHIE, passed in an accident on Jan. 30 trying to look at the full moon in Greece. A radical creator and a visionary artist, SOPHIE made an immeasurable impact on the world. A producer, singer-songwriter, DJ and more, SOPHIE paved the way for the hyperpop movement and LGBTQ+ rights and representation in the industry. As a queer female producer, she furthered empowerment across genres and enabled queer, female and BIPOC-based experimentalism to hit the forefront of the music scene.
Rewind to 2013, a time wherein mainstream pop and experimentalism a la the stylization of Grimes, Purity Ring and synth-characterized music powered by the voices of women were relentlessly clashing with the mainstream. Many believed that there was no space for both processed electronics and for the stripped vulnerability that was pop at the time. Enter SOPHIE: a trans woman with a voice and vulnerability powerful enough to meld both the mainstream and the experimentalism of the era together.
While some artists like Grimes would continue to blast transphobic rhetoric all the way until 2016, comments she has since apologized for, SOPHIE would develop a cult-following dedicated to her fundamentally magnetic sound, queer themes and futuristic aura.
"Nothing More To Say" changed the scene permanently, creating the possibility for artists, especially for women and trans creators, to succeed within the field. Artists from 100 gecs to Rico Nasty and from Charli XCX to the entire microgenre of hyperpop have SOPHIE's foundation to thank.
From that, SOPHIE's following projects: singles such as "MSMSMSM," "L.O.V.E.," "IT'S OKAY TO CRY" and more, queer artist collaborations such as with drag DJ Jodie Harsh on Charli XCX's fan favorite "Vroom Vroom" and SOPHIE's profound solo album, "OIL OF EVERY PEARL'S UN-INSIDES" (all stylized as such), continued to make the same impact. Fans got to listen as SOPHIE's sound developed and influenced, and as her music became more and more radical on her path to coming out.
SOPHIE's music has always been, as many critics derisively put it at the time of its release, "uncommercial" and "abrasive," but it is that rejection of systemic structures that trap queer and POC bodies and minds that made her music that much more radical, futuristic and visionary. An endlessly strong woman and a genre-creating talent, SOPHIE and her impact will never be forgotten.