Clerical error prevents Boys' water polo from CIF continuation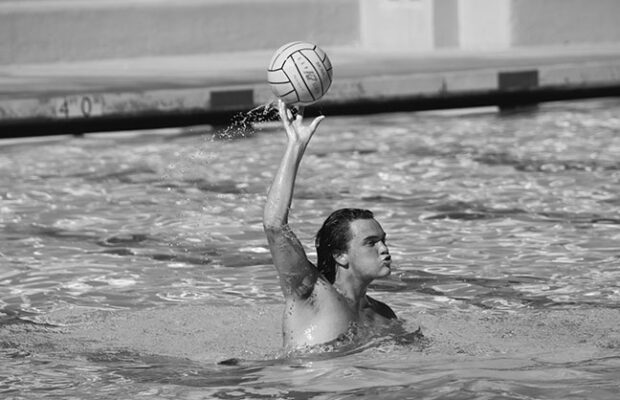 On Nov. 1, the Newbury Park boys' water polo team beat Carpinteria 15-11 in their first round of CIF. At the time, the team did not realize they would be playing their last game of the season.
The following practice, the team was called out of the water and approached by Principal Steve Lepire, Assistant Principal of Athletics Michael Godfrey and Athletic Coordinator Jason Klein. Administration spoke with the team and head coach, Hardy Chet. "We found out that our administrations' assistant principal of athletics failed to complete the necessary transfer paperwork that goes into getting a student athlete cleared. Because of that, he was ruled ineligible," Chet said.
However, the team was under the impression that the student was eligible to play. Tobey Chow, senior co-captain, shared the team's confusion: "Coach Chet did not know this. It's not on his part and it's not on our player. He sat out the six weeks that he was supposed to, he missed games. Our athletics department told us two months ago that he was eligible to play," Chow said.
The situation left the team feeling cheated. "It's heartbreaking because our season ended without our control. Especially when we did everything we're supposed to do regarding transfers," Chet said. "I just wish that there was more accountability taken by our administration."
Senior co-captain and goalie for the team, Jack Germann, felt equally upset. "It sucked. I was crying for half an hour to an hour after the news dropped," Germann said. "That was probably the worst way our season could've ended because it wasn't like we lost fair and square. We won. We knew that we could have gone far in CIF. And that opportunity was taken away from us."
For the boys, the team became a family. "I'm not gonna be able to play with a lot of these guys again; they're some of my closest friends and that was the last game I was playing with them. I didn't even know it," Germann said. This season was also shaping up to be extremely promising for the team. "Our team had so much potential. Jack Germann is one of the best goalies in the league. Levi Cook, a phenomenal lefty, I mean, likes of which the league hasn't seen in ages. Last Tuesday, Levi Cook scored nine goals, that just don't count anymore," Chow said.
Ultimately, the team wants changes to be made in the future to prevent such a tragedy from ever occurring again. "I think CIF needs to change the rule, to where in instances where administration messes up, to not punish the team and instead punish administration," Chet said. Coach Chet leaves the season acknowledging that the boys were capable of and deserved much more. "I would just like to say how special this group of boys is and how unfortunate it is that our season got practically stolen away from us." Chet said.