Club softball slides through the season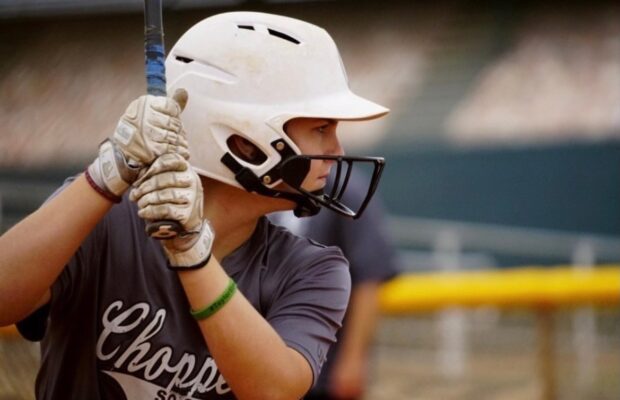 Club softball teams around Newbury Park have not let the pandemic get in their way. With tournaments and practices continuing, the girls perform to the best of their abilities while taking precautions as they head back to the fields.
Going from a set schedule to no in-person practice was a tough transition for some at the beginning of quarantine. Karissa Gralnick, sophomore, is a part of the USA Phenom Tamai team and has been playing on the team for the past ten years. "For a while we had to stop completely and that was hard because you do something every single day for 10 years and then just like stopping and not seeing all your teammates was difficult," Gralnick said. 
Even with playing on an open field, Gralnick's team is taking heavy safety precautions for the safety of the girls. "It's a lot different, playing with a mask on. You get tired a lot quicker, so the whole game and all the practices are a little bit different. They're a lot slower so you have to switch out with people more often," Gralnick said.
Kaylee Clarkson, sophomore, has been playing for almost eleven years for the Choppers. Her routine this season has shown significant differences from previous years. "When we go to the facility indoors, we will have to wear a mask until we're in the cages," Clarkson said. "There's just not as many practices as there used to be, but it's still the same length." Even with fewer practices, the girls are still managing with the time they have.
Outside of practices, many of these teams have been traveling across state lines to play against other teams due to less restrictive COVID-19 regulations. "We've been only really playing games out of state. I've been to Arizona twice and Alabama. We have to use our own ball but it's kind of normal," Clarkson said. 
With college right around the corner, many are missing valuable time to connect with college coaches for recruitment. Arden Miller, junior, has been a player for the Easton Preps since the fifth grade and is currently practicing with her team twice a week. "[During tournaments], I can't talk to college coaches, so [COVID] really messes up with a lot of other things like committing or just talking to coaches," Miller said.