Colleges scout for students amid COVID-19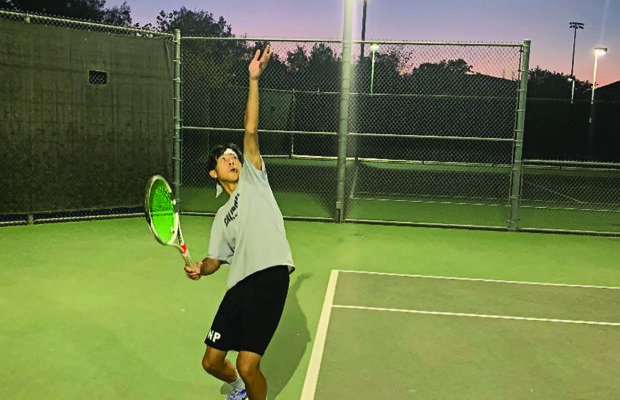 Most Colleges rely on scouting as a form of recruiting high school students to play on their sports teams. They scout students by going to their games and observing their ability to play. When COVID-19 struck, many of these games were cancelled or postponed until late into 2020. Colleges around the world have had to change their scouting ways to find students with extraordinary skills without seeing their games in-person.
Before the pandemic, colleges would always find ways to see students in action. "Sometimes they'll come to large tournaments to see lots of players," Chris Shen, senior, said, who has been playing tennis for five years. In these tournaments, players would compete to see who is the best, so the colleges can really see the athletes' skill there."
Colleges would also scout at showcases taking place all over the country. "There are many college coaches that attend, and prior to the showcase you email whoever colleges you are interested in your game schedule to come watch," Mia Nicole, junior said; she has been playing soccer for 13 years. These showcases would be three days long, and athletes would play one game a day.
However, with the COVID-19 pandemic, instead of colleges coming to the students, their only option is to look at virtual submissions. "As of right now, the only way for college coaches to see you play is through game footage," Caden Prater, junior, said. Prater has played soccer for 12 years and is still playing today.
Before COVID-19, colleges would meet with the students through meetings in person. However, colleges had to adapt this year to find new ways to contact the students and interview them virtually. "Now, the main way to be able to talk to coaches and be scouted is by emailing them back and forth," Prater said. This is a stark contrast to meeting the student in person and getting to know them face to face.
Universities have adapted quickly to new situations, and they did not fall short with sports. They found new ways to communicate with students and watch them compete. Students and colleges both have to change their methods to fit these new times, but they continue to rise up to the challenge. "I think they are still adapting and figuring it out," Nicole said. "But they are doing a good job at checking emails for possible players so when they can watch, they know who to look out for."