Cross country members break pre-COVID records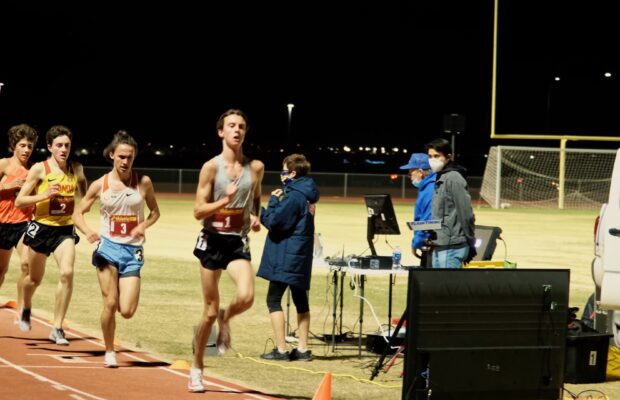 On Dec. 5, a group of cross country runners from NPHS competed in a five kilometer (3.1 miles) race in Phoenix, Arizona. This race was one of the limited races that members of the cross country team were able to compete in, as most of the other races were cancelled due to COVID-19. 
The race, called the Sundown 5k, had only 13 runners, which is extremely small compared to the races in the past. Along with limited runners, the race had almost no audience, which was a big change for the runners on the track. Before COVID-19, the races would have a pack of people watching. "There are no spectators to cheer you on, and less athletes to compete with," Lex Young, sophomore, said. This might seem like a small difference, but the smaller crowds do affect the competition. "I much prefer running with more athletes and big crowds to this," Leo Young, sophomore, said. 
Even with restraints on the team, the runners excelled in the race. This race was Lex's first real track race of highschool, since their season was cancelled last year, and he was able to break a record. "I broke the California sophomore state record in the 5k by only a few milliseconds," Lex said. One of the other runners was also able to break his pre-COVID time, set a lead and win the race. "My time (14:27) is an outdoor national lead as of right now," Colin Sahlman, junior, said. 
With COVID-19 bringing restraints on all sport competitions, cross country races have started to adapt to allow athletes to continue to compete. Even though the Sundown 5k was very different from regular races pre-COVID, the Newbury Park runners persevered through the challenges and exceeded everyone's expectations. "Being my first real track race of high school, I am very happy with the results," Lex said.