District plans to develop new science building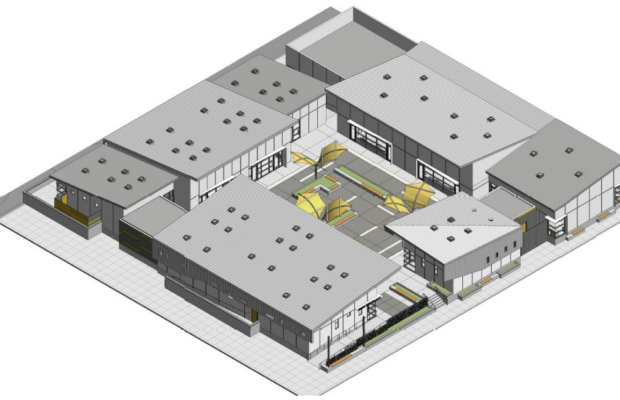 Currently science teachers are facing issues of teaching in a classroom not properly equipped for their labs and are being forced to rotate rooms per specific course requirements. However, CVUSD has plans for a new science and STEM building to solve these problems. These plans are funded by the Measure I Bond.
Jennifer Lockwood, head of the science department, has been working with the district to create the plans for said building. "When I look at some of their [teachers'] science rooms we have like this room [that] is completely wonderful… but up until this year one of my science teachers was teaching in basically an English classroom that just had one sink," Lockwood said.
The building will be located behind the pool, where the current G building portables now stand. Construction will start towards the end of this school year in hopes that it will be in full use by the 2023-2024 school year. It will be equipped with at least 10 lab-style classrooms within the one story design.
Stephen Lepire, NPHS Principal, has been working alongside Lockwood in establishing these plans. "We have been working with the school district and Science teachers for over the last year and a half talking about important items," Lepire said. Plans to move portables should be commencing in the spring to clear up space for the building.
The overall desire for a science building has become more of a need due to lack of space and the importance of keeping up with the updated technology. "We have 12 science teachers currently… we actually had to lose our chemistry lab this year…So having the new building for 10 of the teachers [to] move into…would be fabulous," Lockwood said.
Giovanni Albarez, junior, is a student representative of the Student District Advisory Committee, and has followed the process of integrating science buildings into our districts. "What has been a complication has been a bit of a surprise, you know, because of COVID … a lot of the prices have gone up," Albarez said.
The new STEM building is targeted to be a space the teachers need and a great environment to encourage STEM overall. "I'm excited for the plans and I think that the teachers are really excited about it," Lockwood said.