Drama adapts to COVID-19 restrictions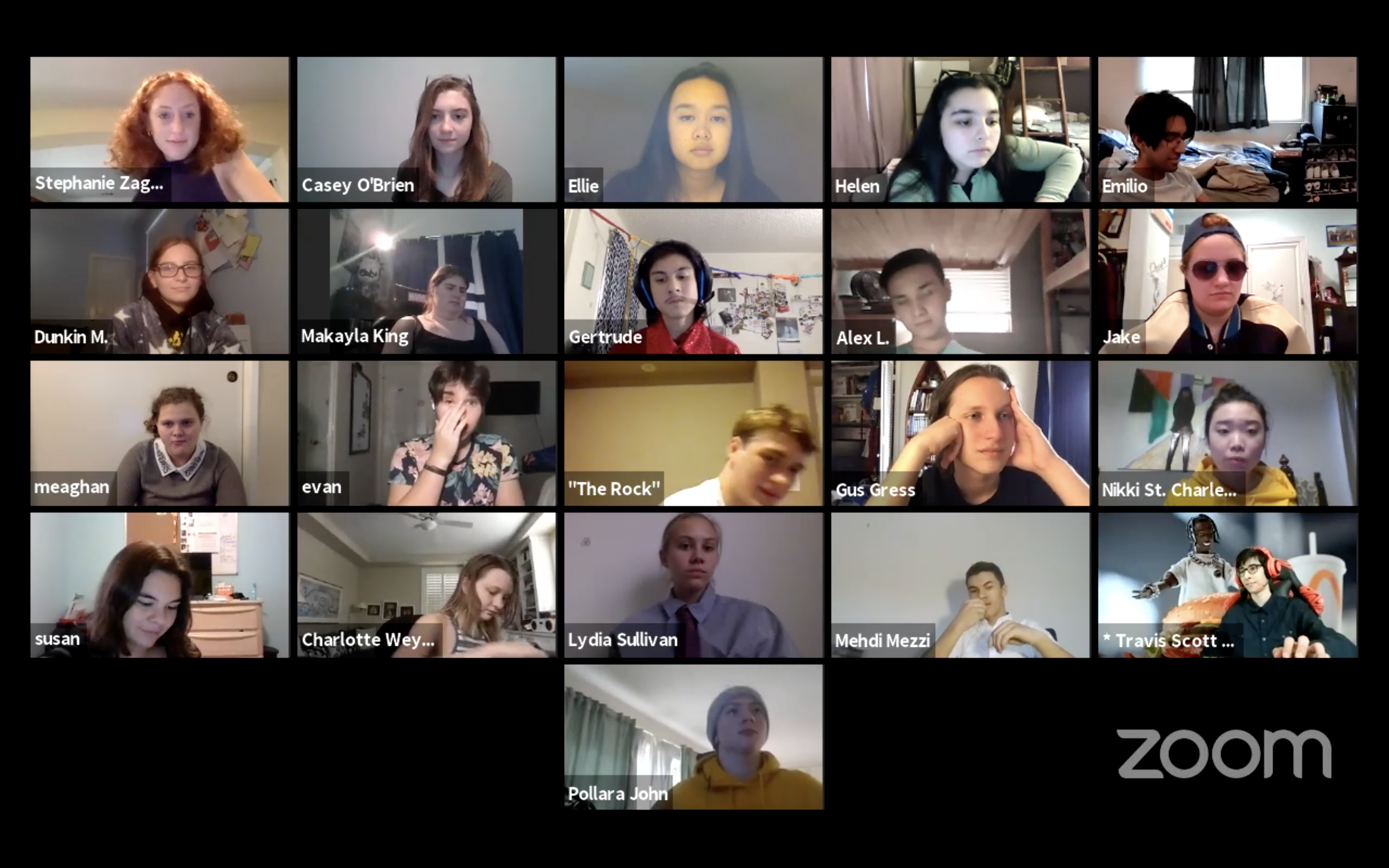 NPHS's drama department has found ways to brilliantly use the current social distancing orders to their advantage. On Sept. 12, they held 24 Hour, an event formally known as 18 Hour, in which students have a day to write and perform an original play or skit. 
Stephanie Zager, senior and the director of the 24 hour event, said, "[24 hour has] kinda helped people like dip their feet into theater, so I'm hoping that a lot more people […] will try it out." This year, 24 hour was held as a Zoom meeting broadcast to YouTube. 
Gus Gress, senior, is the president of Drama Club at NPHS. "Theater is [something] where [it's] really only itself when it's live," Gress said. "We're really trying to find ways that make the most of the situation. Drama club is kind of our daytime connection to our theater department, which usually rehearses after school." 
Gress believes that taking a drama class in high school is a valuable experience. "I think it's really important that everyone take a theater class at NPHS. Well, for one, Mrs. Strange is an amazing teacher," he said. "Her class is so much fun, and everyone needs that in their day, to kind of be in a class like that, where you can really learn how to express yourself, not just as an artist, but as a person."
Nikki Charles, junior, had her own reasons for joining the Drama Club. "I joined because I wanted to improve my confidence in myself and experience the perspective of an actor to further help my development in technical theatre. I aim for one of my majors to be in the entertainment business and I thought these classes would give me the best experience," Charles said. 
Charles believes that there is some silver-lining to having online theater events. "For the adapted events, I feel that they are much easier online since it takes off the stress of being physically at the PAC, especially for 24 hour," Charles said. 
The drama department of NPHS is very important to many people, and it continues to grow and thrive under challenging circumstances. It seems 24 hour was just the beginning. For more information, check out @nphstheatre_ on Instagram.