"Emma." brings new dimension to Jane Austen classic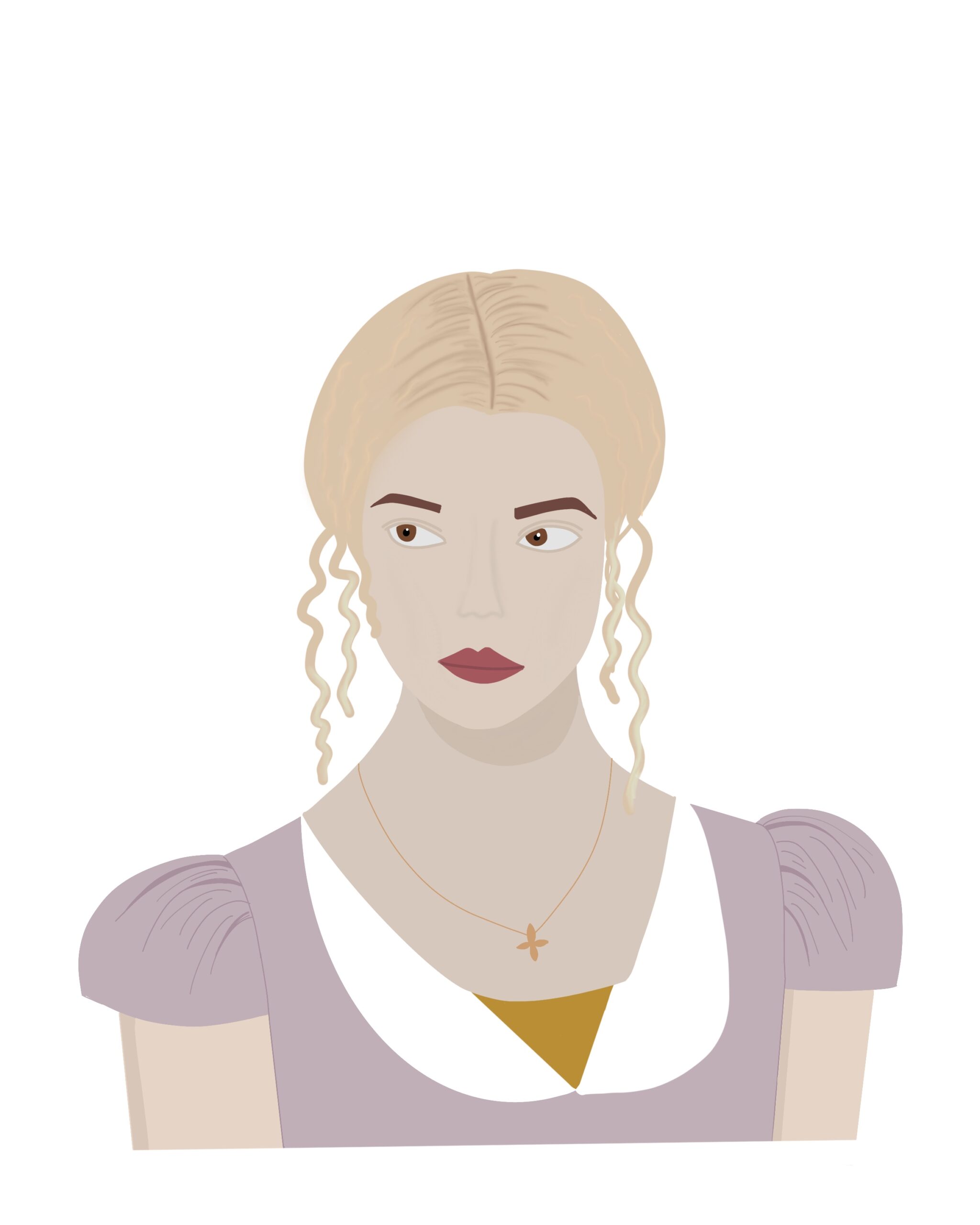 In Autumn de Wilde's adaptation of Jane Austen's "Emma.," Anya Taylor-Joy stars as Emma Woodhouse, a clever and flawed young woman in Georgian-era England who spends her days interfering in the lives of those around her. This lighthearted, airy take on a classic provides a new depth to the familiar story. Unbothered with providing the layer of "modernity" that seems to be required of period pieces in the 21st century, de Wilde focuses her attention on character study rather than the story, interlaced with a witty screenplay and incredible artistic direction.
At its heart, the plot of "Emma" is romantic, an integral element de Wilde refuses to compromise, using it as a device for characterization instead of the sole focus. Fundamentally, however, "Emma" is not about a relationship, but a story simply about a girl. Taylor-Joy and de Wilde flawlessly encapsulate the antics of a young woman, capturing the tornado of a suffocating society hidden behind the careless wit of class. Filmed against a backdrop of gorgeous sets and with commendable performances from Taylor-Joy and her co-stars Johnny Flynn, Mia Goth, Josh O'Connor, Bill Nighy and more, the book is brought to life. 
The actors' performances are all heightened by Isobel Waller Bridge's folksy score. The music of "Emma." does more than enhance the story on screen, but tells a story on its own. The "Emma Suite" on its own modulates with Woodhouse's missteps and successes and repeats in thematic bursts in a recall of its originally detailed arc. Three of the cast members also have additions into the score: Flynn, a musician in his own right, wrote "Queen Bee" for the production and duetted "Drink to me Only with Thine Eyes" with Amber Anderson, who plays Jane Fairfax. Anderson, along with Taylor-Joy, both performed piano pieces, with Anderson performing two classical pieces and Taylor Joy going to "great pains" to perform her solo with affectation.
"Emma." is a story that breaks through the monotony of everyday life not with its complexity, but instead, its simplicity. The characters and plot lines are not without flaws, but that was de Wilde's goal in the first place: to highlight and study the implicit flaws of human nature and their manifestations. A thoroughly fulfilling watch aesthetically, sonically and narratively, "Emma." is the perfect movie to watch, rewatch and rewatch again.