Football fans lack enthusiasm this Super Bowl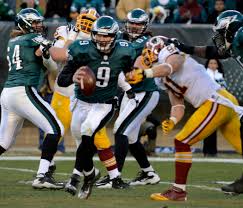 The year is 2014, you walk into a room filled with people and all eyes are glued on the screen. Chicken wings lie on the table and a nervous tension surrounds the room. The clock stops and everybody jumps up and cheers, the Patriots have won the Super Bowl. Again.
The AFC champions, the New England Patriots have been to the Super Bowl seven times since 2000 and won five rings with quarterback Tom Brady and are going to the the Super Bowl yet again in 2018.
Luke Magnante, junior, has been a Patriots fan for his entire life and is very excited to see the Patriots in the Super Bowl yet again.
"I feel really good as a Patriots fan right now. New England started off really slow but picked up towards the end of the season. During their past few games they have been like the machine they used to be in past seasons. I feel confident going into the Super Bowl this year," Magnante said.
New England's competition, the Philadelphia Eagles, have reached the Super Bowl for the first time since 2005 and fans such as Kevin Chen, senior, couldn't be more excited to support their team come gameday.
"Our team had a much better offense and very improved compared to previous years. That really helped the Eagles win a lot of games and just being able to win so many games this season compared to having really bad records in the past made me really happy," Chen said. "I have been waiting for a really good season for a very long time, making it to the Super Bowl is just amazing."
While fans of the two teams fighting for a title are still excited to watch the game, many people who keep up with football have not felt the enthusiasm this year.
"Honestly, with the Patriots in the Super Bowl for the third time in the last five years I don't even feel like watching the game this Sunday. I would rather just sleep through the game because it really doesn't have any weight anymore and the same team goes to the Super Bowl every year," Colin Willoughby, sophomore, said.
According to Magnante, many people are tired of seeing the same teams in the Super Bowl and no longer feel the thrill and competition seen in past seasons anymore.
"Because the Patriots are in the Super Bowl again and the Eagles have never really had a huge fan base to begin with, there definitely wasn't very much build-up around the Super Bowl this year," Magnante said. "But overall, I'm just hoping for a tight game with the Patriots hopefully pulling out the victory in an interesting fashion."