Giorgia Meloni signals danger for the world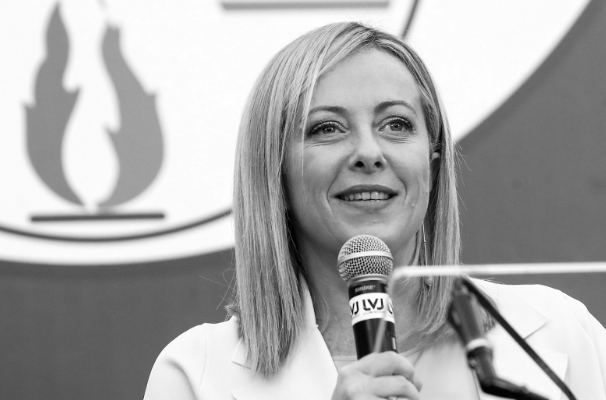 Giorgia Meloni, a far-right politician, is set to take over the role of Italy's prime minister. She is the leader of the Brothers of Italy (Fratelli d'Italia, FdI), a right-wing populist political party. Meloni and the Brothers of Italy express anti-immigration, racist, nationalist and anti-LGBTQ+ views, and have praised fascist leader Benito Mussolini.
The Brothers of Italy is a successor to the Italian Social Movement, a neofascist movement led by supporters of Benito Mussolini after World War II. In fact, many of Mussolini's family members have run in Fdl. They also contain Nazi and fascist memorabilia within their headquarters.
Fdl is anti-immigration and nativist when it comes to domestic politics, and calls for a zero-tolerance policy in regards to illegal immigration. They are also anti-abortion and anti-gay marriage.
Although Meloni is Italy's first woman prime minister, she does not signal progress in the right direction. With her and her party's views on social issues, it is clear that her rise to power does not truly signal social change. In fact, her views on abortion and a "traditional" family life will be a detriment to the social status of women in Italy.
Some people turn deaf ears to the idea that just having a woman in power is the same as societal change and is good no matter the circumstances, but in effect, the election of her sets back progress in social regards to a significant degree. Her white supremacist, anti-globalist and traditional family views conflict with the very idea of progress.
In the United States, many conservatives are endorsing and showing support for Meloni. Senator Ted Cruz commented on her controversial speech after the Fdl's victory. Many other U.S. conservatives have also shown support on social media. Meloni, Donald Trump and many other global far right leaders attended a far right rally in Spain recently.
The notion that a fascist is speaking at the same rally as a past president of the United States is a scary sign for the state of American politics.
One of Meloni's inspirations as a leader is Viktor Orbán, the prime minister of Hungary. As the prime minister, he has destroyed opposition and has caused economic instability and loss of rights in Hungary. This has all caused the European parliament to no longer consider Hungary a democracy because of the lack of democratic standards in elections.
I think her election sets a dangerous precedent for both Italy and the rest of the world. The fact that a fascist party is in power in such a major country such as Italy shows that extreme right ideologies still hold some weight in the world.
This also sets a scary tone for the United States because the idea that American conservatives are supporting a fascist leader with white supremacist ideals reflects the ideals of American conservatives themselves.