Girl Up generates compassion in the community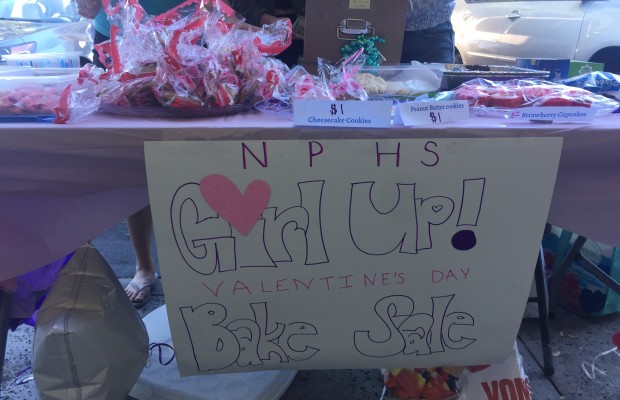 United by a passion to support girls around the world and to make a difference in their community, the members of Girl Up club meet every other week to plan activities to raise money for the international Girl Up organization.
"Girl Up is all about simultaneously empowering girls in third world countries and locally," Catie Parker, sophomore, said. As a club, Girl Up works to organize fundraisers that support efforts to provide education and health care to girls in third world countries.
When the idea for the club was first suggested, "people were really excited about the idea and really took hold to it," Parker explained. The club held it's first meeting in December and has since gained about 25 members and held its first fundraiser.
One of the founding members, Hannah Neiyer, sophomore, joined because "I think a lot of people don't have enough compassion for other people in other parts of the world and it kind of is an eye opener to see the privileges we do have here and it's good to take what privileges we do have and share (them) with other people."
Vice president of the club, Maddy Weise, sophomore, stressed  that everyone should increase their involvement in supporting human rights and female rights, two things she believes are vital in today's society.
On Feb. 12, volunteers stood outside of Trader Joe's selling a variety of homemade baked goods. As people stopped by to purchase the treats, the volunteers spread the message of Girl Up and their goals for helping girls around the world.
The fundraiser was just the first of many to come for Girl Up. "We have a hike coming up in late March," Weise says.
Parker expressed that in the future, the club hopes to not only raise more money, but also expand their outreach. "Right now we have, obviously, a very big girl population in the club. We also want to expand it more to involve boys in this too," Parker said. "We're hoping to just start making a difference as many ways as we can."
Weise hopes that more NPHS student will join Girl Up because as she explains: "girls' rights are human rights."