International Week celebrates diversity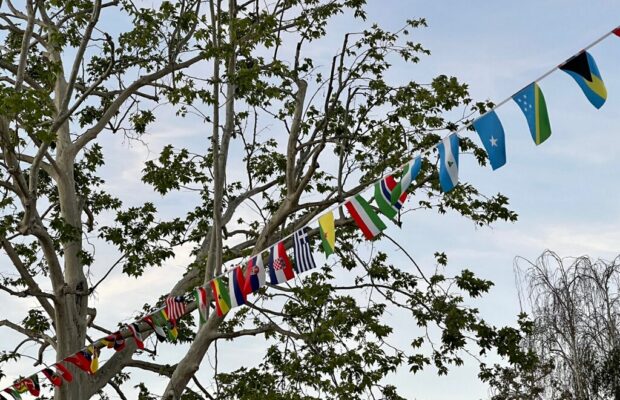 Although typically involving a variety of in-person activities, this year's Full IB students managed to pull off International Week virtually and celebrate the diversity at NPHS. 
While the celebration did not begin as an IB event, International Week is now largely headed by members of the program. "It was initially a collaboration between the staff in the Career Center, ASG and the World Language Department," Deborah Dogancay, the NPHS IB coordinator, said. "It makes sense, however, that the International Baccalaureate students should absolutely be a part of this event, so they have been engaged in some way in the event for at least the last ten years."
Since in-person events were not possible, many students, including Michaela Maher, junior, used social media to participate throughout the week. "I contributed to International Week by partnering up with my classmates Amelia Armstrong and Kate Corlew to create stories with fun facts for the ASG Instagram account," Maher said.
COVID-19 did not stop the students like Erin Tak, junior, from incorporating music throughout the festivities. "[I created] a playlist with a few other people focusing on Asian and Asian American music," Tak said. For Tak, contributing to International Week was an enjoyable process. "[It] was fun because I was able to discover new artists…I got to learn more about music in different cultures and their variations which was super interesting." 
International Week is not only a fun occasion to celebrate different international cultures, but it is also an educational experience. "International Week allowed the NPHS student body to not only learn about other cultures, but understand just how many cultures and diversity we have at our own school. Students were able to share their favorite recipes, speak their own languages and even showcase their favorite cultural songs," Maher said.
Even though International Week is currently run by the students in the IB diploma program, its purpose is to engage all members of the school community. "[International Week] started not as an IB event, but instead as a reflection of the inherent personality of our school, which celebrates diversity and embraces global perspectives," Dogancay said.