Jazz festival lights up NPHS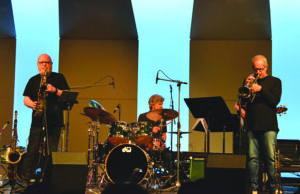 On Saturday, March 19, the NPHS campus lit up with the sound of jazz music as the Panther Band held their annual Jazz Festival. Audience members enjoyed walking through a variety of destinations all around campus to see the spectacular performances put on by middle and high school jazz groups from local schools. This unique festival allowed the students to display their love and passion for music while also growing and learning from the experience. Aside from student performances, there were also amazing guest musicians who impressed the audience and inspired the young musicians.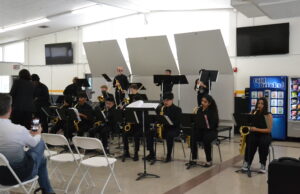 Collaboration- As performances were widespread among the NPHS campus, this event was able to take place with the help of parent and student volunteers. Noah Crystal, junior, worked as an usher to ensure the event went smoothly. "I let people in and out and made sure nobody disrupted the performance," Crystal said.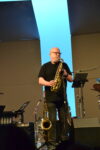 Motivation- Brandon Fields, one of the guest performers, was part of "Jeff Babko and Friends," and shared his talent and passion for music with his saxophone. Jinyo Park, senior, was astonished by the performance given. "Brandon Fields, Walt Fowler, Jimmy Johnson, and Chad Wackerman–their performance was just extraordinary," Park said. "The balance of each instrument was perfect and the music was just phenomenal."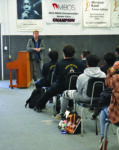 Melody- With Jazz Festival's success, band members are able to use the inspiration and self reflection to turn it into motivation. The band's hard work left was apparent in their performance. "This would not have been possible if the ensembles did not spend hours trying to make the best out of their sounds as possible, and work together to achieve their goals," Park said.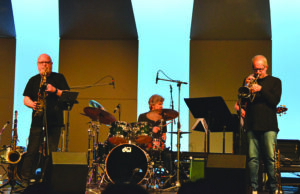 Inspiration- A professional guest performance by "Jeff Babko and Friends" brought excitement and life to the audience. Inspired by their talent, David Kwon, junior, turned his reflection into self motivation. "Each member's professionalism and expertise was truly inspiring to me as a musician," Kwon said. "Given the audience's intense reaction, I'm certain that it was the highlight of many other young musicians' experience at the event."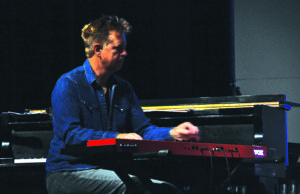 Growth- Jeff Babko was one of the adjudicators for this year's festival and is seen playing piano. The adjudicators left their impact on the band students. "They were able to perform in the presence of the best of the best and receive genuine feedback and suggestions for improvement," Kwon said.