June Music: Songs for the Summer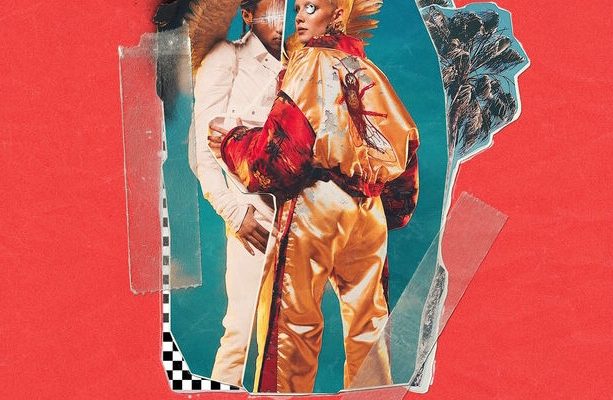 "Vienna" by Billy Joel- Billy Joel is the type of artist that makes you weirdly nostalgic while you're sipping on some coffee in a café. To some, "Vienna" feels like a sad song, but to me, it feels peaceful. The piano melodies at the beginning and Joel's smooth vocals make it a classic song that's always worth listening to.

"Stayin' Alive" by the Bee Gees-Through the hardships of life, everyone needs a good jam to dance the stress out. I highly recommend learning all of the lyrics to this classic bop, and then grooving with your friends. You find that people are also shocked that you know all the lyrics, so impress them with your skills.

"Liability" by Lorde- Lorde is queen, and "Liability" is an emotional anthem that will probably be 100 times more emotional live. I can't stop playing this song on piano. It has a simple melody, but its simplicity adds to the vibe of the song. Lorde's new album is going to be awesome.

"Bad at Love" by Halsey- Speaking of new albums, Halsey's "hopeless fountain kingdom" is an artistic creation with songs that literally flow into one another. It tells the story of Halsey's love life through an elaborate Romeo and Juliet metaphor, claiming that even though she breaks up with the subject of her album, "you should listen anyway." "Bad at Love" is about Halsey's indecision when it comes to lovers, making it a relatable, young- and-confused person theme song.

"Alone" by Halsey- Also a bop from "hopeless fountain kingdom," Halsey's "Alone" describes Halsey's feeling that, despite the attention people give her, she still feels "alone in (her) mind." The lyrics are the best part of this album, but "Alone" evokes a 20s, Gatsby vibe that also combines modern pop melodies and beats.

"DNA" by Kendrick Lamar- Lamar dropped his fourth studio album, "Damn", over spring break and I have been hooked ever since. He still continues to produce hits but they still retain his iconic style and message. "DNA"  is one of my favorite songs on the album: the beat is aggressive yet catchy while hitting the issue of police brutality on the head. The music video is stunning. Lamar is shown being interrogated by a police officer who later on begins to rap the same verses as Lamar, showing that they are actually cut from the same cloth. Lamar later joins his friends, who are not the thugs demonized by the police, but instead regular people.

"King Kunta" by Kendrick Lamar- "King Kunta" is another Lamar song I have been listening to on repeat this month. It's edgy, mixing funk and hip hop. At the same time, it appeals to a larger audience with its catchy verses that address African American oppression. Honestly, there isn't a Lamar song that isn't impressive. I didn't want to make this whole list Lamar songs, but I also want to include "u" as an honorable mention.
"Seventeen" by Rich Chigga- I originally followed "Rich Brian" on Twitter because of his fire memes, but I later on discovered that he is a comedy rapper. His songs are supposed to be taken as a joke, but they are actually well produced. "Seventeen" boasts about being the best in the business even at a young age while being catchy
"Gucci Polo" by Madeintyo- "Gucci Polo" is just an all together fun and playful song to listen to in the car or with your friends. It doesn't have the depth that Lamar's songs have, but it's great to absentmindedly listen to. I think Madeintyo should get more attention because he does produce some pretty good songs- better than the Chainsmokers' at least.
"Saved" by Khalid- Simply put, Khalid's voice is angelic. This indie song is only the beginning of a whole album of soothing songs. This song is really nice to listen to when you are stressed and need a break.