"Knives Out" stuns audiences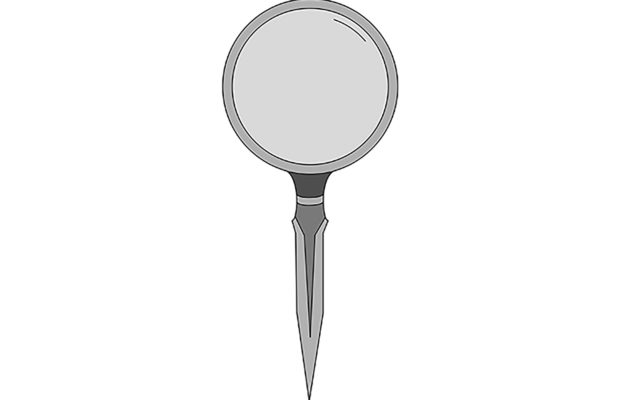 "Knives Out" is the newest addition to the "whodunit genre," placing a fresh twist on classics such as "Clue." Released worldwide on Nov. 27, the movie has received critical acclaim and currently holds a 96 percent rating on Rotten Tomatoes. Seeing as most of the horror movies of 2019 have been pretty horrible, we decided to take a stab at the murder mystery genre and attended the premiere of the film. Even though we sat in the front row of a packed theater, "Knives Out" was worth all two hours and ten minutes of neck pain endured.
The movie starts with the death of Harlan Thrombey, a famous mystery author and the wealthy owner of a renowned publishing company. The death is believed to be a murder and suspicion is immediately placed on Thrombey's three children and his caregiver Marta Cabrera, a Latina immigrant. After Cabrera receives Thrombey's will, the rest of the family turns against Cabrera, who believes she accidentally killed Thrombey herself. However, in a shocking (or not) turn of events, an alternate suspect is revealed to have plotted Thrombey's murder at the end of the movie.
It is pretty clear that the structure of the movie is very basic; a wealthy man is killed, a will is argued over and the surprise murderer is revealed at the very end. However, "Knives Out" builds off of this outline brilliantly through a diverse set of subplots and characters. Each of Thrombey's children is dealing with their own issues, ranging from a romantic affair to a failing skincare startup, all of which are shown to provide motive to kill Thrombey. Additionally, the movie is filled with various comedic moments, including Cabrera's tendency to literally vomit when telling a lie and Chris Evans' portrayal of Ransom Drysdale, Thrombey's grandson.
There needs to be a life lesson in order for it to fit the PG-13 category. The whole story aims to reveal a central message of kindness toward others. Cabrera is the epitome of an angel on Earth, while the Thrombey family is the literal image of corruption and failure under wealth. Members of the family are also racist, including Thrombey's son and "alt-right" grandson, and threaten to deport Cabrera after she receives the will. Cabrera never retaliates and is always polite to the family in return. As the Thrombeys reach their demise at the end of the movie, the audience is able to witness a full circle of beautiful karma in action. 
"Knives Out" has elevated the basic murder mystery plot and made it relevant and entertaining to modern audiences. Whether you are an aspiring detective or looking for a way out of "Frozen 2," this movie is a must-see for all.