Maddy Mekari flexes her kicks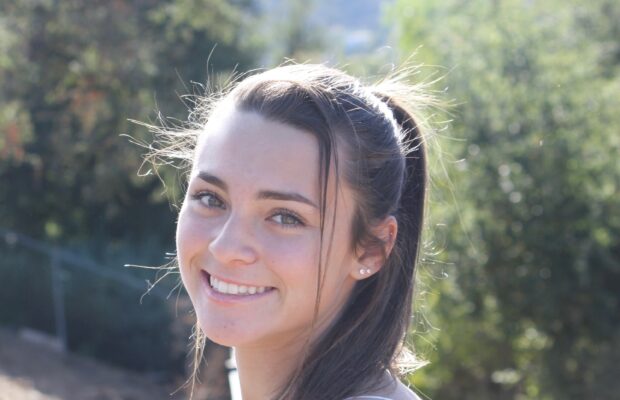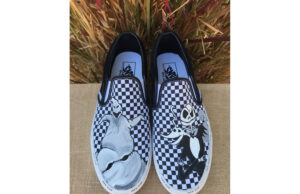 Running a small business is hard work, but for Maddy Mekari, junior, it's worth it. Maddy paints custom shoes and runs her business on Instagram. She posts all of her commissions on her page, @maddys_custom_kicks, and people can directly message her if they want her to customize a pair of shoes for them.
Maddy started off by painting a pair of her own shoes before a trip to Disneyland her freshman year. "I was like, 'Well, I have an old pair of shoes, let's paint them Disney.' And so, I painted like Mike Wazowski and Sully on [the shoes],'" Maddy said. She ended up painting another pair of old shoes and getting compliments on those and soon realized that she could make a business out of her artistic talent.
Her family also encouraged her, especially her little sister Elly Mekari. "I actually brought the idea up to her because my family had seen that she was really good at art," said Elly. "So, Christmas about two years ago, I gave her shoes and a painting set that I thought might be good for her. And it just became comforting to her and she found it relaxing."
Maddy started up her Instagram account for the shoes last summer and has gotten around 16 custom orders. To hand paint the shoes, she first creates a design on paper, which she then transfers to the shoe. After that, Mekari fills in the color and details. "After I get the sketch, it's like a coloring book basically," Maddy said.
Maddy's favorite pair of shoes she has designed were a pair that were "The Nightmare Before Christmas" themed. Each project can take four to ten hours depending on the design. "It's different for every shoe cause sometimes they'll be like little projects where they can just be like, 'Oh can you draw flowers on it?'….or sometimes it's the whole shoe," Maddy said.
Her customers are very happy with their revamped kicks after she's done designing and painting them. Gregory Kim, junior, found out about her business when he saw Maddy post on her Snapchat story about custom orders. Kim asked Maddy to paint his cleats like a "Drink Arizona" can and was really impressed with the way they turned out. Another customer, Amy Ross, found out about the shoes through Instagram with Maddy's business account tagged in a post. She got her shoes customized back in early December.
Mekari's artistic talent shines through her work with shoes. She creates wonderful works of art that keep her clients happy, while also learning the ropes of business. "I really like her business. I think that this is a great way for her to use her artistic talent in a way that benefits her and others," Ross said.