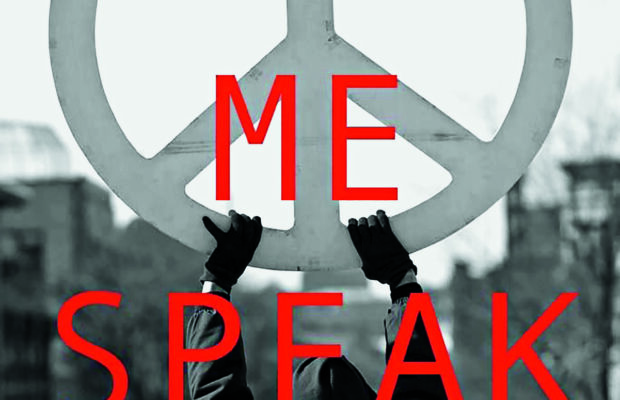 A few months ago, Madelyn Janisse, senior, decided to enter a photography contest run by Unshuttered at the J. Paul Getty museum with the theme "In pursuit of…". The event was held nationwide, allowing artists from all across America to express their creativity. This contest was an open call art contest and all the winners get to have their pictures displayed in Los Angeles, New York, Seattle, Anchorage and Washington D.C. Janisse channeled her passion for freedom of speech through her unbridled creativity in her art and became one of the 30 winners out of 1500 contestants. 
Exploring the field of photography since she was just 11 years old, Janisse has always found a passion for expressing her creativity in different ways. "I think being creative helped a lot [with the development of the project]. With the pandemic, [going out and] taking pictures is difficult so being able to think outside of the box and use different resources helps," Janisse said.
Having experience in both AP and IB photography, Janisse focused on channeling her inner creativity within her artwork. Eric Lindroth, the NPHS photography teacher, has had Janisse as his student for the past two years.. "In these times, students have had to do a lot of DIY to come up with tasks that they can more easily do in our school lab/studio. Madelyn has done very creative things to replicate these techniques…she is not letting the pandemic stand in her way," Lindroth said.  
Janisse always labors to make sure her pictures and art are to tip-top perfection. Haven Roper, senior, is one of Janisse's friends and recognizes Janisse's hard work and her love for photography. "It doesn't matter whether she is taking pictures on a phone or a 1000 dollar camera, she has an eye for beautiful composition," Roper said. 
Janisse has always fought for freedom of speech, and was inspired to pick this as her topic because of the world's current social climate. "I chose to [do it on] the pursuit of freedom of speech because it's important to me," Janisse said. "Today, people try to silence anyone who has a different opinion or view. It doesn't matter whether it's far left or far right or everything in between, everyone should be able to say what they think and be respected." 
Even after practicing photography for the past seven years, Janisse has never lost her devotion to capture moments to help her express her passions, like her "In pursuit of freedom of speech" project. "People are so quick to reject other people's opinions just because they're different from their own. I really value being able to say what I think and everyone else has that same freedom as me," Janisse said.
The Panther Prowler

The Panther Prowler is the official publication of Newbury Park High School, created and produced by Advanced Journalism students. The Panther Prowler is published every three weeks throughout the school year. Guest letters to the editor are welcome but must be signed.

Twitter

Instagram
Copyright © 2014 Panther Prowler.