"Moxie" makes a powerful statement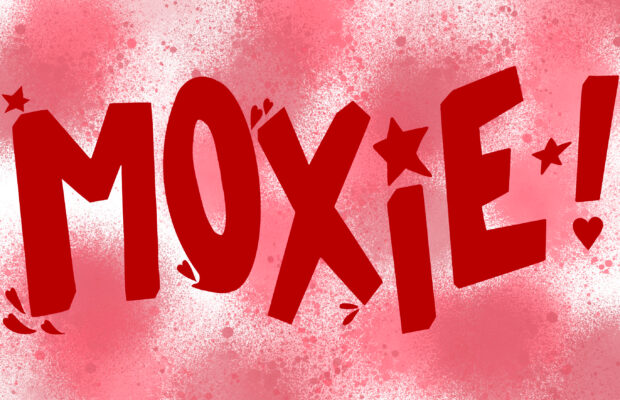 Just in time for International Women's Day, Netflix released comedy/drama film "Moxie," encouraging teen women to stand up against misogyny and sexism in schools and be proud of their identities. The story, based on the novel written by Jennifer Mathieu, follows high schooler Vivian who was inspired by her mother's rebellious past to create a "zine," or an independent, self-published magazine that expresses the mistreatment of young women at her high school. As it grows more popular under the anonymous name of Moxie, these students band together to protest mistreatment. 
This movie sounds like a classic, cheesy, heartwarming coming-of-age story that nobody can really take seriously- and that's exactly what it is. The shy girl who nobody suspects writes a rebellious magazine, girls band together drawing stars and hearts in support for Moxie and the star football player boy harasses them for it. The principal blows off their actions as unimportant drama, despite the star jock repeatedly attacking the new girl and other girls at school. In the end, the girls unite in a school walkout, and their voices finally get heard.
While the plot is predictable and corny, "Moxie" addresses major issues that teen girls face in the real world, ranging from sexual harassment, offensive inside jokes/rumors that guys make and purposeful ignorance by people of authority when it comes to harassment. Yes, this happens. Many testosterone-fueled boys in high school will make offensive jokes, telling women they belong in the kitchen, define women only by their bodies and what they are willing to do and doing trends such as Slap A** Day. This goes unnoticed by authority as "boys will be boys," but when a girl raises her voice, heads turn the other way.  
Rightly so, "Moxie" speaks out that teenage girls are not just hormonal teens trying to cause drama, but that we need to be heard and justified in order to stop sexual harassment. After seeing past the cheesiness of the classic girl-power movie, "Moxie" is a must-see, as it provides good insight as to what girls face in high school.