Natural Disasters badger the coasts of America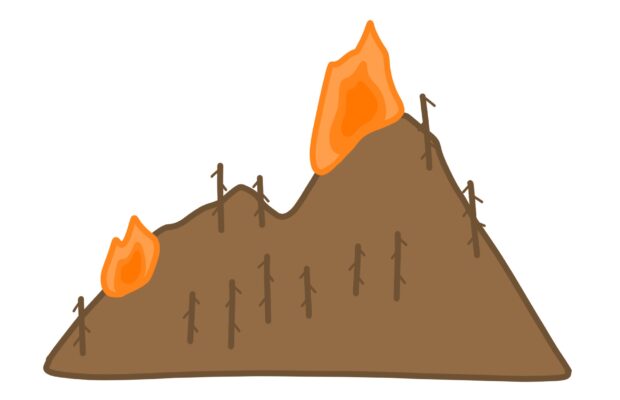 While wildfires are a normal occurrence in California's ecosystem, the annual fires burning across the state are beginning earlier every year. As of Aug. 30, 6,913 fires were recorded as a part of an ongoing series of fires during the 2021 California Wildfire season. A total of 1,761,821 acres went up in flames across the state of California. There are seven ongoing fires of interest as of Aug. 31, with the main source of the problems being the Dixie fire. Scorching through over 750,000 acres of land, the Dixie fire originated from just above the Cresta Dam in Northern California. The Dixie fire is 86 percent contained as of September 17th.
California's wildfire season began early amidst an ongoing drought and record low levels of rainfall across the state. The 2020 wildfire season was the largest season of wildfires in California's known history. In fact, the 2021 fire season is on pace to break the records set in 2020, according to CAL Fire.
Over the course of this years' California wildfire season, zero people have died as a direct result of the wildfires. However, twenty two people have experienced or are experiencing non-fatal injuries as a result of the fires and 2,898 buildings have been destroyed.
Meanwhile, Hurricane Ida continues to move up the East Coast, creating dangerous living conditions for each state it passes through. The hurricane has left more than 500,000 people without power. The windy conditions make recovery from the hurricane slow, as many workers are afraid to fix power lines and other things needing repair throughout their cities. 
Hurricane Ida is characterized as a category four hurricane, whilst being the strongest landfall hurricane since 2009. The hurricane is predominantly in the coastal areas of the Mid-Atlantic states. With an average wind speed of over eighty mph and a high of 103, Hurricane Ida is rampaging through the states with little signs of slowing down.
About 5,000 members of the United States National Guard were deployed within Louisiana in order to help with damage reduction and repair from the hurricane. The government also provided water proficient vehicles, helicopters, and rescue boats in order to assist the National Guard in saving lives.