New Year New Music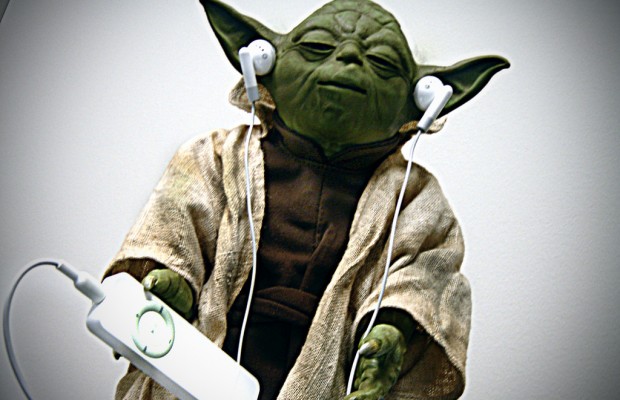 A brand new year of suffering doesn't seem so bad with a new playlist of songs to get you through the hours of studying.
"Love Test" by The Growlers- "Love Test" is soft and sweet but still sends a strong message of about trying to find true love in a new surrounding. Also, The Growlers have just released an acoustic version of this album on Spotify, so check it out.

"Traumatized" by Grouplove- A lot of new music has been released lately, and Grouplove's "Traumatized" is one of the new songs that rocks. The song is similar to "Love Test" in its style but is more rock and roll featuring a super catchy beat.

"Me Against the Music" by Britney Spears- Britney Spears has received a lot of hate over the years about things like using autotune or being fat, but I still think she's still a pop icon and powerful female role model. Coming back from a life constantly patrolled by paparazzi and a divorce, Britney has still been able to produce catchy Top 40 hits such as "Me Against the Music." With a hip hop beat and Britney's raspy vocals, this song is great to dance to.  So, for all you still hating on her, "leave Britney alone" and let her do her own thing.

"Brennan's Theme" by Mushman- I love movie soundtracks; I think they are an underappreciated gem. Although made for the silver screen, this light instrumental song is still nice to listen to in the background of your busy schedule or staring sadly out a window. ¯\_(ツ)_/¯

"Sunday Morning" by Maroon 5- If you are stuck in the 2000's realm of music like me, this is the song for you. Before Maroon 5 sucked, the band produced songs like "Sunday Morning" that are both sweet and catchy with a focus on acoustic guitar.




"Something to Believe In" by Young the Giant- Young the Giant just dropped their new album, and holy cow it is GOOD. "Something to Believe In" is definitely one of the more popular songs on the album, and it gets you pumped. Listen to it before the next game, or before you study for that big test, or when you're confessing your love to your crush because you're asking them to homecoming. Just do it man.

"Wreak Havoc" by Skylar Grey- Although everyone apparently hates "Suicide Squad," the album is fire. I was so used to hearing Skylar Grey's vocals on sad hip hop songs that I never really got to see the angry girl side of her. The chick is hardcore, and again, this song gets you pumped. Listen to this song and rob a bank.*

"Fortunate Son" by Creedance Clearwater Revival- This is another "Suicide Squad" song, but it's still worth mentioning. It's one of those early morning rock songs that you listen to on the way to school, or it's a sunset song that you listen to on Friday night. It makes you feel like you've worked hard for the things you've earned in life, which you have!

"Biting Down" by Lorde- Dear Lorde, time is ticking. We need that album. We need hints for that album. No, just kidding. We. Need. That. Album. The time is now. It's been almost three years, Lorde. Three years. Listen to this album and cry because when, oh when, will that new music come?




"Ode to Sleep" by Twenty One Pilots- This is the ultimate back to school song. We all need and love sleep. And it's also about setting your soul on fire, so there's that. Hopefully we all won't die this year, so good luck, make lots of memories, and enjoy the music.





*Disclaimer:

Panther Prowler

does not condone any form of violence or law-breaking.
https://open.spotify.com/user/pantherprowlermusic/playlist/2F6NWFFMZvWGBr2fm5HRj2