NPHS plans for live sports broadcasting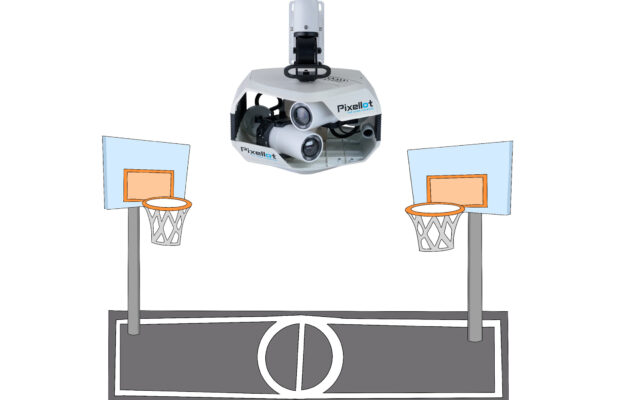 COVID-19 has not been kind to high school sports. Most games have been completely canceled, but there remains a strong desire for people to watch high school sports. Luckily, Newbury Park High School's newly installed broadcast cameras will allow students and families to enjoy sports games through live TV.
Sports broadcasts are not completely foreign to NPHS, but they have been a novelty. "I believe we've had Fox Sports West to televise a game, but those were very, very few and far between," Michael Godfrey, assistant principal of athletics, said. "That's only like maybe once or twice a year for football once or twice a year for basketball, girls basketball, some of the sports that are more popular where they think they can get a lot of people tuning in."
There are many reasons for the school to implement broadcast cameras. "The idea is to have streaming capabilities in each one of our athletic venues, so the tennis courts, the pool, the gym, the baseball stadium, and softball field," Jason Klein, athletics coordinator, said. "Panther fans or families that haven't been able to see games will be able to access games and see their kids and loved ones play."
This would also allow students to take an in-depth look at sports broadcasting. "The other thing I'm really excited about is what this means for our multimedia classes… we'll have students be able to run some of the hardware and also add some commentary," Klein said.
Ethan Miller, freshman, is currently taking broadcasting as a class and believes there are benefits to giving live-streaming capabilities to high school sports. "Right now, we're mostly just creating news packages and stuff like that but the live sports would be really different, commentating and stuff like that," Miller said. "Definitely some of my classmates will be interested."
On the road to installation, the athletics department has encountered numerous challenges. "The biggest challenge is infrastructure. First of all, [we need to put an] Internet tower [in] every one of these areas that we want to film," Klein said. They have to balance their budget against potential losses due to the coronavirus while accounting for the numerous unique installation challenges they have been met within each venue. "That's kind of the fine line that we're walking right now," Klein said.
The plan is to have this fully implemented sometime this year. While some challenges still need to be creatively overcome, there is a bright future for sports fans and broadcasting students alike. "If all goes as planned, we will have it for our spring season," Godfrey said.