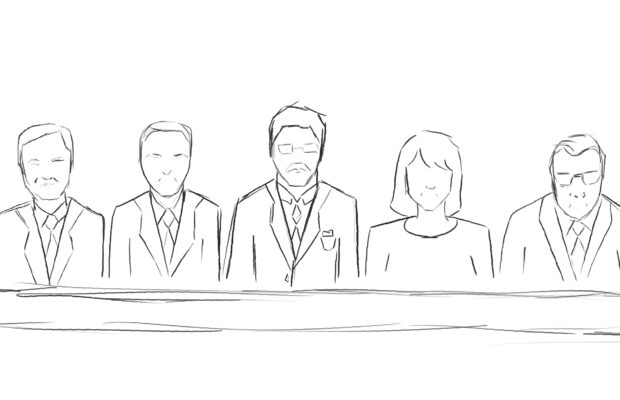 On Feb. 12, White supremacists rallied over the Borchard Road overpass, hanging signs covered in hate speech. In response, Claudia Bill-de la Peña, a Thousand Oaks City Council member, proposed a resolution which strives to condemn all acts of hatred. It passed at the Feb. 22 city council meeting in a 4-0 vote with Kevin McNamee abstaining.
McNamee argued that by voting yes, he would be "putting the city at risk," which leaves us to question: what exactly is an anti-hate resolution putting the city at risk of? His solution to the hateful act was to ignore it, but ignoring racism and abstaining from action perpetuates White supremacy and directly puts our oppressed communities in danger.
Fighting systemic racism is not the same as taking down your child's schoolyard bully; it does not disappear when ignored. It is not anti-hate resolutions which give power to hatred, but it is the active denial of that hatred's existence.
To construct a false reality where hatred does not exist locally, and to further claim that proactive anti-racism legislation is "completely bogus racist slander against the good people of Thousand Oaks and Ventura County," as a CVUSD parent said in a public comment, is an excusal and perpetuation of hate.
As a community which proudly touts an International Baccalaureate school at its center, claims to foster global mindsets, and is even celebrating International Week at this issue's publishing, how can this city claim itself to be accepting of all cultures when they so severely continue to silence and mistreat their non-White peoples?
For anti-hate legislation to truly take effect, this resolution must be the first step of many. While it is a necessary start, it is not as strong as it should be, and it does little in representing the voices it intends to protect as it was written without the voices of the marginalized community that it impacted. The reality is, our community is rapidly regressing; politicians and community members are still denying the presence of hatred from within our city altogether. They must change first.
Issac Garcia, the President of the Latino Youth Leadership, said it best. "The problem we have is racism and other forms of hate. We have heard the condemnation of these, but we have yet to hear the acknowledgment of their existence in our community as a persistent and far too common event. The moment we take that step forward, we can begin searching for solutions." Our community must reckon with racism, and that reckoning must happen now.
The Panther Prowler

The Panther Prowler is the official publication of Newbury Park High School, created and produced by Advanced Journalism students. The Panther Prowler is published every three weeks throughout the school year. Guest letters to the editor are welcome but must be signed.

Twitter

Instagram
Copyright © 2014 Panther Prowler.