Panthers take on the world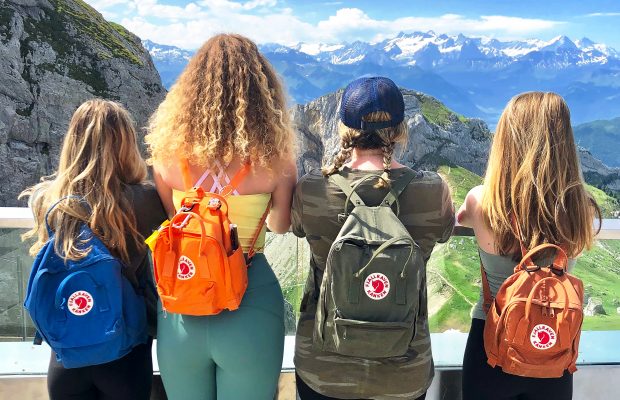 The European experience
The Summer of 2019 was full of many exciting experiences for NPHS students. From Northern California to Europe, many educational and enjoyable opportunities have taken place over the past few months. While some people took the summer to improve their talents, such as dance and art, others got to explore the world through immersive experiences throughout Europe and the United States.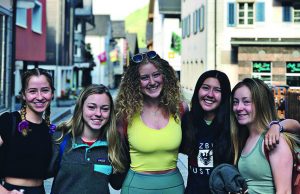 Alyssa Michalek, senior, went on a trip to Europe with Tiffany Coull, history teacher, and four other students during the summer. They visited Germany, Austria and Switzerland over the course of 12 days. Filled with amazing food, cute antique shops and wonderful scenery, Munich was by far Alyssa's favorite city. 
"In Munich we saw a lot of dogs walking around with leashes, and we learned that they get to go to puppy school, and if they graduate, they get to walk around freely with their owners," Michalek said. 
Michalek was able to do a variety of activities as they went from one city to another. They took bus rides to a new city everyday. They started from Vienna and continued to other cities such as Salzberg, Freiburg, and Lucerne. They ended their trip in Cologne. 
"It was so cool to wake up everyday and go to completely different cities possibly in completely different countries. There was always something to be looking at, even on the long bus rides, because everything was just so picturesque," Michalek said. 
Madeline Shain, senior, was also one of the students in Michalek's group. Shane had heard about the trip from her friends and was eager to join. Her favorite destination was Switzerland. 
"We stayed at this really cool place and you could like hear the cowbells outside. There were like a bunch of cows and it was a super quaint little town we stayed in," Shain said. 
During the trip, the Europe heat wave reached its peak, setting all time high temperature records in multiple cities, including the city where Shain's group stayed. The highest temperature reached over 100 degrees Fahrenheit.  
While Coull's group was enjoying their time in Europe, Jenny Wang, senior, went on another educational trip to Europe, with a group led by Keith Brock, swim coach and math teacher. Wang visited many cities in the Mediterranean including Venice, Florence, Rome, Greece and Adelphi in 17 days. 
"I was also interested in the artwork and stuff, especially in Italy. And then I really liked Greek mythology. So going to Greece is really nice for that. And the fact that since he was my swim coach, it made everything so much easier," Wang said.
Wang and her group stayed the longest in Florence, which gave her the opportunity to learn more about the people and culture. She was given free time to roam around and explore the foriegn cities on her own. 
"The main reason Florence was my favorite was because of all the flea markets and being able to climb the duomo," Wang said. "But the Mercado central made our visit so much more interesting because it was a giant food court of gourmet Italian food and it was walking distance so every morning we would go there." 
While Wang enjoyed most of her time in Europe, there were some difficulties she had to face when staying in a foriegn country. 
"One night in Venice, we took the wrong bus back to our hotel and we ended up riding that bus around the entire city for about two hours. It was a really interesting ride since it was about 10 p.m. and all of us weren't that great with Italian," Wang said. 
Many people have seen Europe through the media and learned about it in textbooks but these students were able to experience Europe's culture in person and they fully recommend a summer trip to Europe. 
"It is a one in a lifetime experience. A lot of history was made there. It is a chance to roam around different cities and enjoy the different cultures in each place. It is a very nice break from America," Wang said.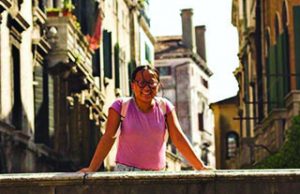 Outdoor adventures
While some people prefer to spend the entirety of the summer within the confines of society, others enjoy going outside their comfort zone and travel off of the beaten path into the wilderness.
Megan Hague, sophomore, was able to go on an exciting river rafting and hiking trip to Northern California this August. 
"I went to Sacramento for river rafting which was a lot of fun, very adventurous," Hague said.
 This trip was full of new experiences for Hague; this being her first time going river rafting, as well as camping. "This was my first time camping, camping. We slept in a tent – we normally sleep in a cabin," Hague said. 
One especially notable memory was an unexpected visitor on their hike through the mountains of Devil's Peak, California. 
"There was this big stream we had to cross, and then, between the trees, we could see the little bears. So we had to back away and go all the way back," Hague said. Although it may have cut their hike short, she felt it was an awesome opportunity to see all of the wildlife in nature and her trip was overall a success. 
Matt Lippert, sophomore, Justin McAlister, senior, and Ryan Younes, senior, spent two weeks of their summer at Philmont Scout Ranch, a 140,177 acre "Scouting Paradise" located in New Mexico. Before arriving at Philmont, the Boy Scouts needed to decide on the possible routes and activities the crew could do. Each route was 11 days in duration and had varying distances.
During his time at Philmont, Lippert was able to participate in exciting activities, such as archery, shotgun shooting, blacksmithing and dealing with nature's unpredictability.
"One time we were caught in the middle of a massive hailstorm, and all 12 of us were all huddled underneath one tarp as the hail fell all around us," Lippert said. "It was a total bruh moment."
Lippert, McAllister and Younes went on their desired trek as a part of a crew of 12 people, four adults and eight boy scouts. Along their trek, it seemed as if each day brought a new challenge, which just served to showcase the adversity of the Boy Scouts. 
"The most difficult thing I did over there had to be between navigating through a several mile open field with no trail, or peaking three mountains in one day," McAlister said. 
Amongst these challenges, the scouts shared funny moments and made several memories. "My favorite memory was on Day nine; it had been raining and hailing on and off the whole trip and most of the guys just decided to lose it for 30 mins during a thunderstorm," Younes said.  "I just sat back and watched, and I'm never forgetting that." 
However, it's not necessary to be a Boy Scout to go on a trek at Philmont. "I would definitely recommend others go to Philmont, since it's a journey not only physically, but spiritually as well," McAlister said. "You learn a lot about yourself and your crew when you are faced with two weeks in the wild."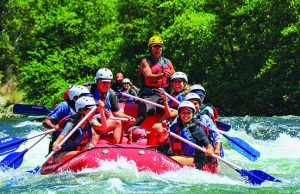 The Arts
Over the summer, a few students went out of state to expand their knowledge of the arts, as well as enjoying their time spent.
Marie Amelle-Thenoz, senior, went to a summer intensive at Pacific Northwest Ballet in Seattle, Washington. 
"They have a summer training program each year that lasts five weeks in July and some of August. Girls and boys from all over the country and the world ranging from ages 12 to 19, come to pursue ballet training," Amelle-Thenoz said.
This was Amelle-Thenoz's second year, and she has progressed to the top level of the program, jumping two levels from last year. Amelle-Thenoz says she not only learned new skills at the training, but also created lasting memories.
"In the highest level, we were required to do all of our ballet classes on pointe, which is considerably harder. I did do a bunch of new scary lifts this summer. I (also) got a lot better at hops on pointe (as well as) être-chat-six," said Amelle-Thenoz.
"I adored getting to meet so many eclectic people that all have a fiery passion for dance. I also was in love with the dance studios we got to dance in. They are right behind the Space Needle in the Heart of Seattle, and one of the best parts about being in the pre-professional level was being able to have actual professional PNB (Pacific Northwest Ballet) company members," Amelle-Thenoz said.
Even though Amelle-Thenoz is not completely sure of what she wants in her career, she feels the program prepared her in multiple ways if she wanted to go into that field.
"The program definitely gave me the confidence and assurance to know that if I want to be a dancer, I think I could. Having classes with a variety of different teachers over a short, but packed period of time, taught me that… I needed to be my own teacher and to hold myself to high standards even when the teacher was looking at something else," Amelle-Thenoz said.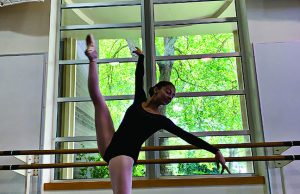 Similarly, another student had witnessed a program involving the arts. Instead of dance, Jack Martino, sophomore, attended Berklee School of Music in Boston over the summer for a rigorous music program. 
"I really just wanted to have the experience of going to the college that I want to go to when I'm done with high school," Martino said,"I was there for around seven weeks or so. The program itself was five weeks, but there was testing and auditions which took up extra time."
Martino felt that this program gave him a lot of experience and growth in his musicality. "I learned many new [music] theory concepts along with new perspectives," Martino said.
Not only did Berklee give him the opportunity to grow, it also allowed him to take matters into his own hands. "I used to write music mainly for other people, but now I more or less write for myself. The people who truly understand you will enjoy your music no matter what, (and) those are the people you want around you," Martino explained.
In Boston, there were plenty to do for the several weeks Martino had spent there. "Some nights, we'd be out late having parties at the docks, or in my dorm just watching movies with my roomies and friends. I would walk around the city for hours with a friend or two, mostly because I like one on one time with people, (since) it's more genuine" Martino said.
"Newbury Park and Boston are obviously very different, but when I go back, it will be both for the city and college" Martino said.