Periods with Pride advocates for menstrual equity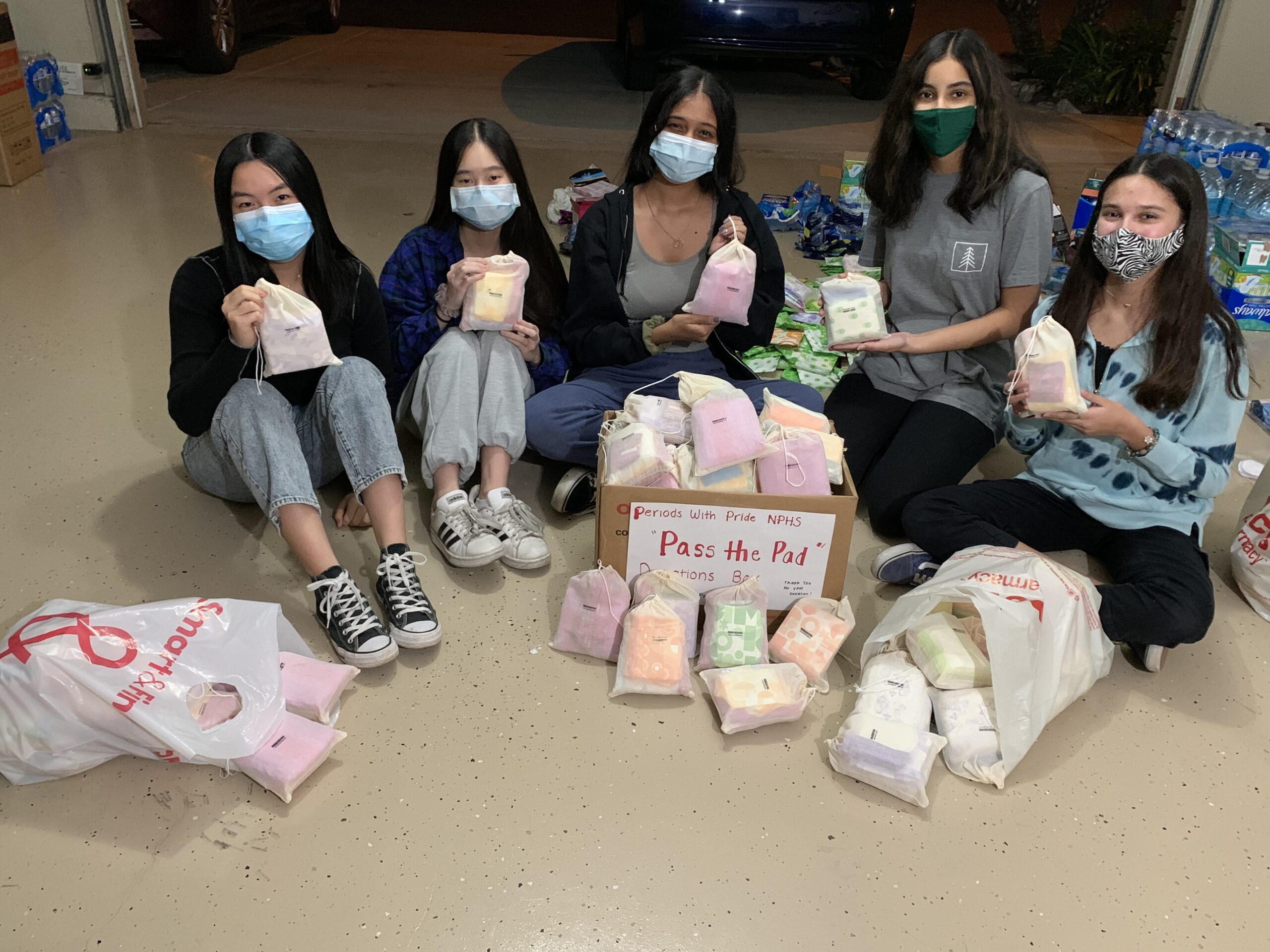 Periods with Pride is an organization that strives to fight period poverty and advocate for menstrual equity. NPHS students recently created a club on campus to bring those efforts on a local level.
Himani Pothulu, sophomore and one of the co-presidents of the club, explained that she was inspired to start this club when she saw the stigma created around periods in the community. "We wanted to normalize menstruation as a whole in our community because it seems very… not talked about in a way, but every woman goes through this," Pothulu said.
Aarya Bhat, sophomore and the other co-president, said, "Our goal is to spread awareness on mensuration, period poverty, the tampon tax and provide menstrual hygiene products for women and people in need."
A big part of the Periods with Pride is helping others. Grace Pei, sophomore and treasurer, decided to join the club out of interest to help the less fortunate in our community while normalizing talking about periods. "I have always been interested in helping those in need because I want to make a difference in someone's life," Pei said.
Periods with Pride recently held a feminine hygiene product drive at school in light of Thanksgiving. The donations they received are going to be donated to James Storehouse, a non-profit organization that cares and provides for children in the foster care system. This was the first drive the club has done. "We are trying to hold drives at least once to three times a year to provide for either homeless individuals, people in the foster care system or anyone who needs it," Bhat said.
Information about Periods with Pride's meetings as well as future drives can be found on their Instagram account @periodswithprideNPHS. The club meets every other Friday, and the Zoom link can be accessed by joining the Periods with Pride Remind. "Anybody is welcome in this club and we appreciate the help," Bhat said.