Protect our local flora and fauna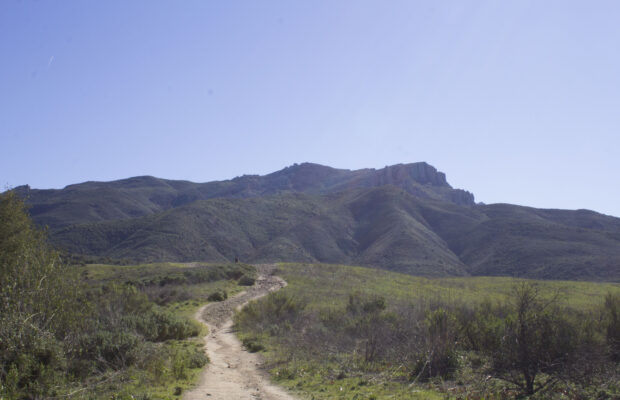 "Leave only footprints and take only memories," reads the signs posted all along the trails of the Santa Monica Mountains. As citizens of the Earth, it is our responsibility to protect our environment and the native flora and fauna which live amongst us.
Newbury Park is a beautiful city. With natural scenery and mountain views everywhere you turn, our corner of the world within the valley is a place of serenity thriving with wildlife. Take any of the hiking trails that surround our town, and you'll come face to face with the prettiest sunset, a patch of new wildflowers or a family of bunnies hopping downhill.
As a community, we have taken more and more steps both directly and indirectly to protect our natural environment: the recent establishment of the Athens compost bins (which you can read more about on page four), the re-institution of accessible recycling centers, the increasing commonality of solar panels on the rooftops of our neighborhoods and much, much more have led to the reduction of our collective carbon footprint. However, there is still more to do. 
On page four, you can read in detail about the damage that motorbikes and e-bicycles have  towards our trails and the hikers that enjoy them. On page eleven, Santa Monica Mountain park rangers and employees speak on the consequences increased rodenticide use has posed unto our local mountain lions and bobcats.
More than one-third of the plant species which inhabit the California Floristic Province, one of 36 biodiversity hotspots in the entire world, are found only within the Santa Monica Mountains. According to the National Park Service, less and less of these flora can be found spotting the hills of our mountains than ever before. The California Red-Legged Frog, once the largest native frog species in the western United States, has disappeared completely from our natural landscapes.
The preservation of our natural resources is crucial in the maintenance of California's unique ecology, which has ripple effects that can be identified in human health, the economy and effective education. It is vital that as individuals, we take the necessary steps we can in order to protect our local flora and fauna. Every small undertaking can make a valuable difference- be mindful that your steps stay within the designated trail, and pick up that piece of litter to throw in the next trash can you see. If you want to make an even bigger difference, you can volunteer for Operation Restoration at Satwiwa or donate to protection efforts led by local rangers. 
From the suburbs to the mountains, from the mountains to the sea, we have an enormous responsibility to protect our natural environment. There is no reason not to do your part.