Read these books to conquer Winter Break boredom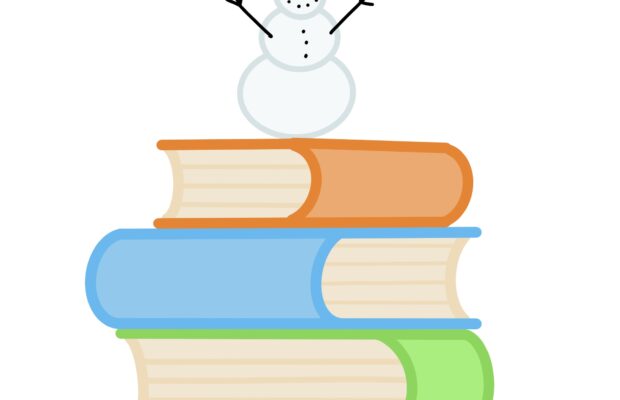 Over winter break, it's easy to get bored. Especially with COVID-19, most holiday trips are cancelled, and students are stuck at home. However, to conquer your boredom, here are some of the best books to read right now, ranging from science fiction to educational fiction. 
Our first recommendation is "Dune" written by Frank Herbert, which takes place on a desert planet called Arrakis and follows the story of a boy named Paul who brings fame and fortune to his family in a distant future amongst a feudal society where a variety of houses control planetary land. This book is part of a trilogy that also has a prequel and a sequel, if you want more related to it. A "Dune" movie is also coming out in 2021 in theaters and on HBO Max, starring Timothée Chalamet and Zendaya. This is a good long book for readers who love science fiction and being immersed in a beautiful otherworld. 
Our next recommendation is Adam Silvera's "They Both Die at the End." This starts in a dystopian universe where a certain number of people receive phone calls at the beginning of each day and are told that today they will die. They don't know when or where or how, only that this is their last day alive.  After receiving their phone calls, Matteo and Rufus, two completely different people, are pushed to spend their last 24 hours together. Rather than just existing, the boys begin to live their life. They are pushed out of their comfort zone, and learn things from each other that they never knew. While the title can give the misleading impression that the book is depressing and morbid, it really is quite the opposite. Personally, we believe this book carries a very powerful message, that while death is a part of life, it isn't something you should fear. Once you choose to overcome this fear, then you can truly begin to live your life. 
Our last recommendation is "The Hate U Give" by Angie Thomas, a piece of realistic fiction about police brutality from the perspective of a teenage African American girl. Based on the author's real experiences, the main character, Starr, navigates high school with many difficulties and traumatic incidents. After being faced with the loss of two of her best friends at the hands of police officers, Starr's fight for justice against systemic racism develops as she realizes the problems underlying society. This story does not hold back, depicting the tragedies and fears entrenched in the everyday life of a person of color with graphic honesty. Thomas opens the readers' eyes to the real injustices in our world.
After this past year, take a moment to distance yourself from reality and enter new lands of stories and knowledge. "The Hate U Give," "They Both Die at the End" and "Dune" are very different books but each will give you a distinct perspective as you wrap up this year.