"Selena: The Series" illustrates the story of Tejano legend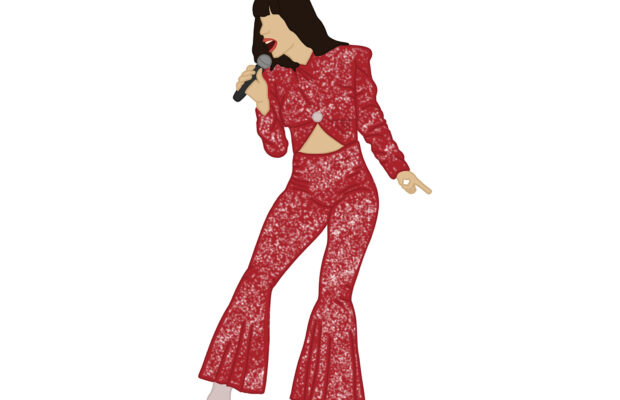 The new Netflix series, "Selena: The Series" allows watchers a peek into the intimate details of the life of late Tejano music star, Selena Quintanilla. Selena was led by her 'no nonsense' father who helped her go from a young ambitious girl to a powerful and successful young woman.
The series opens in 1978 Texas as Abraham Quintanilla, Selena's father, struggles to provide food for his family and a roof over their heads running the family band. After nearly reaching their breaking point of simply giving up, the family band finally has a breakthrough at a wedding. AB, Selena's brother, begins to take charge of the band. One of their songs even makes it to the radio, but all these efforts to prioritize the band for the sake of the family's financial situation cause Selena to drop out of school.
In 1988, Abraham bought a tour bus. However, around this time Selena's voice started to deteriorate and they find out a different venue is trying to sabotage them. They hire an opening act known as "Los Bad Boys" which brings attention to the performance, even from record producers. Eventually, the band gets a record deal with EMI records, but this comes with a price.
Along the way, the expanding band faces a number of problems or 'distractions' as Selena's dad, Abraham, would put it. Selena finds herself falling in love with the band's guitarist, Chris. As the other members of the tight knight band start finding out about the love affair, it causes major tension. Towards the end of the season, we are briefly introduced to Selena's eventual murderer, Yolanda Saldivar. A superfan eager to run Selena's new fan club.
The series does an incredible job of feeling the gravity of Selena's home issues growing up. It gives a personal look into her life and helps more recent generations know who she is. Her costumes and the effort put into everyone's stage makeup and whatnot is really amazing. The only complaint would be a little better of an ending. Selena was assassinated but we are only introduced to her eventual murderer much later and very briefly. It ends sort of incompletely.
"Selena: The Series" depicts the bubbly and genuinely hard working personality of a life so cruelly cut short. It goes in detail to the life changing sacrifices and heart wrenching events in her life, an inspiring rags to riches story filled to the brim with family, catchy music and resilience.