Students are fueled to fix cars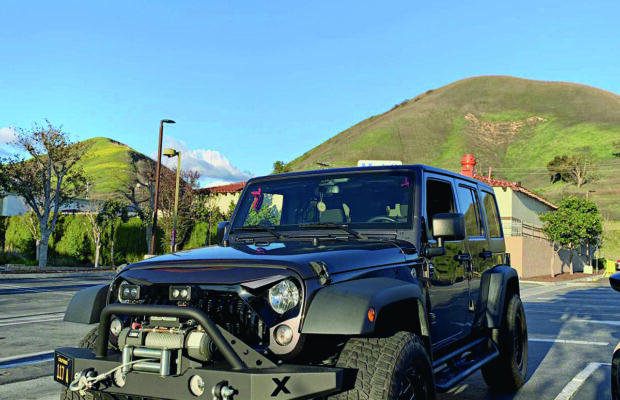 One of the most exciting parts about becoming a teenager is gaining the freedom to get your license and to drive your own car. Some students get to know their car on a whole new level by learning how to repair and modify their own vehicles.
Justin Copeland, junior, grew up with a family who has a background of racing. In fact, his family were the ones who inspired him to join the car enthusiast community about a year and a half ago. "A [little] while ago, I bought my own car [that] I needed to start fixing. And I realized I really like working on cars, and seeing what goes on inside of them to help them move. And I guess that's what started everything," Copeland said.
When it comes to working on cars, specialists have two main worries and commitments: time and money. "A lot of times, you could look it up online, and it could say it's going to take 20 minutes, [but in reality] it'll take you two hours, because you don't really know what you're doing," Copeland said. "A lot of [it is also] frustration, especially with the financial part because most of everything with a car is going to be quite expensive." 
Emilio Carreon, junior, was inspired by his dad to start working on cars and has been doing so for about ten years. "It's become an addiction for me and my dad," Carreon said. The two have worked on many cars together over the years and just recently they were able to sell a 2017 Jeep Wrangler that they had repaired. "I was kind of sad because I loved that car so much, because obviously [it] was my first car. It was one of the best first cars ever," Carreon said. Repairs that Carreon made include getting rid of the stock look (the initial, store bought look), putting on tires and rims, a 12,000 pound towing capacity winch, a new front bumper and exterior lights.
Often, it is unusual for girls to be seen working on cars, but some are unafraid to break that stereotype. Lilyana Brkic, junior at Agoura High School, got into the field of restoring cars at a young age, and has been helping her father work on cars since. Recently, she was able to get her 1963 Corvette to the top flight level. "There's the National Corvette Restoration Society which is a board of people, and they decide what is completely original on the car, and if you restore it… change out the stuff enough to the original, [you get a] top flight certification," Brkic said. 
After working on the 1963 Corvette for a majority of Brkic's life with her dad, she has finally been able to work on her own project. "I've helped my dad restore a 1963 Corvette to the top flight level… [and for] the '63, we've been working on [it] my whole life, and we just finished it," Brkic said. "[Now,] I'm working on my own little project on a 97 Corvette… [in which] there are less things that I need to fix."
For Copeland, he has not decided if he would pursue working on cars for his future, but it is a possibility. "If I were to be able to borrow my business revolving mechanical fixes, or auto body and paint, it can be really profitable considering that a lot of manual labor is going to be going out in the near future with all the technological advancements," Copeland said.