Students foster art skills
Whether it be through participating in classes at school or as a hobby on the side, Newbury Park High School students find ways to demonstrate their creativity across a variety of mediums. For some, COVID-19 has placed limits on the ability to gather for their craft, but artists across campus have adapted to the situation as necessary to continue to improve their skills and work alongside others.
Music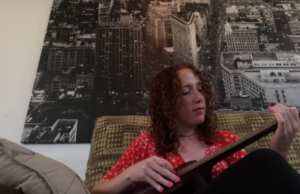 The music community between students at NPHS has learned to flourish under the harsh challenges of COVID-19. Whether it be school choir or independent production, music is in the air.
Choir is a dazzling part of NPHS's performing arts program that many students enjoy and have built a community from. Although the pandemic has brought many changes to choir, the singers have still found a way to express themselves through their voices and keep their community thriving.
John Sargent, choral music director, is pleased to be able to teach some of his choir classes in-person. "We've been in person for the concert choir, which meets fifth period," Sargent said. "We've had anywhere from 16 to 20 singers at a time so we have been able to do outside rehearsals. That's been really valuable and helps the music learning go a lot faster."
Sargent also teaches the Barbershop choir, which sings acapella, and invites anyone interested to join. "We're also running our Barbershop acapella group on Mondays. We have been able to rehearse and sing outdoors since November," Sargent said.
During the online classes, the choirs rehearse songs and prepare for their virtual concerts. Sierra Askren, a junior in choir, says that the program has gotten a handle on how to function remotely. "We get voice recordings of the music to learn it," Askren said. "Or use solfege to learn it then we usually turn it into a video." Solfege is a musical system that gives each scale it's own syllable: do, re, mi fa, sol, la and ti, before starting over again at do.
Despite the inconvenience of remote learning, it has simultaneously opened up new opportunities of the class, many of which Sargent has been taking advantage of. "I have what's known as guest artist speakers. I've had some of our alumni and people working in the community…we also brought on some of the family members of some of our choir members as guest speakers," Sargent said. "In addition to that, we've offered intro sessions, so a lot of music, technology, music history, intro sessions, composition intro sessions, things that we could not normally do in a rehearsal because we don't really have the time we've been able to [have] online."
Choir has already performed virtually, including at their yearly winter concert, which was posted on YouTube. "We had a winter concert where we just sent in videos of us singing and we had specific rules of what to wear and where to film so we could match," Askren said. "It turned out great, I got to watch it on YouTube."
Yet, despite the concerts and practicing, Askren argues that there is an irreplaceable sense of community while singing in-person. "You miss the experience of having all these people singing around you and making friends with those people," Askren said. 
Besides preparing for school performances, some students have taken their free time into hand as they make their own musical masterpieces in the comforts of their homes. Stephanie Zager, senior, has been songwriting on her own since she was just ten years old. "I really like having creative independence and being able to be proud of something that I can claim as completely my own," Zager said. 
As a member of NPHS's choir and theatre programs, music has always been a really big part of Zager's life. For some, the pandemic made performing difficult, but Zager has found this as an opportunity to help her grow as a musician. "I just got a new keyboard so I've been making a lot of songs with that, but nothing original right now, I like making covers and making like my own interpretations of, you know, different songs already now," Zager said.
Although the pandemic has made physically performing and gathering quite the challenge, this has not stopped student musicians from pursuing their passions in music and keeping the choir community connected. "Once students are in choir they feel a sense of family, they feel a sense of belonging and they feel a sense of a culture that transcends what they would normally have by taking normal classes at NPHS," Sargent said.
Theatre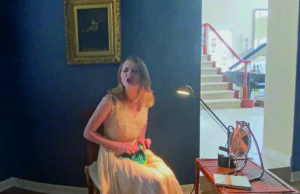 If you know anything about high school, you know that theatre is an essential part of the experience. The theatre department's main operations have had to adjust to the rapidly changing guidelines to help stop the spread of COVID-19, but they have found new and innovative ways to provide entertainment. 
In the usual theater atmosphere, actors like Casey O'Brien, junior, devote lots of time to practicing and collaborating with other students, but with restrictions there are some difficulties. "There's usually a lot more interaction between actors and technicians (individually and together) which we haven't been able to do over Zoom in the same way, but they still stay in communication," O'Brien, who has been doing theatre for three years, said. Now, the theater department has had to change their usual ways of working, but they have found ways to take advantage of their situation. "We tried to utilize Zoom as much as we could, and having virtual backgrounds really helped to substitute for not being able to have the same kind of sets as we used to," O'Brien said.
IB Theatre also had to figure out how to give their students a proper examination through IB Theatre Night while staying remote. The IB Theatre Night normally would have students present solo and collaborative theater pieces to an audience, and then ask them questions about their performance after. However, this year the IB Organization decided to cut out the collaborative part of the performance and just have the students present their solo piece. Gus Gress, senior and drama club president, prepared for the IB Theater Night, which took place March 2, by finding new and innovative ways to present his piece, "For IB theatre night, about half of our students had pre recorded videos that they showed and the other half of us performed live as we had been practicing live in our classes… It went really well," Gress said. 
With the modifications to the IB Theatre Night, there are bound to be some challenges for the students to overcome to have their pieces be the best possible, but there are some positive benefits with the virtual performances. With the students being at home instead of the multifunctional Performing Arts Center, they are challenged to find new ways to assemble their performances. "We're all having to learn what kind of rooms in our house we can use to kind of set up to be our own little personal stages and how we can kind of create our own technical elements, so it's kind of like a home theater project," Gress said. Concerning the quizzes the audience have to take after the performances, the online format benefits everyone involved. "[It'll] feel a little bit more natural. Because you won't have to do this right after having performed, it'll just be right after showing your video," Gress said. 
One of the theatre department's most popular shows, the Mystery Dinner Theatre, came to Zoom on Feb. 19. Grace Rebbe, senior, directed this show which was specially written for the NPHS Theatre department by writer John Logue. "I'm very, very excited to hopefully lift some people's spirits in times like these," Rebbe said. The mystery took place at a Comic-Con Panel, when actors discovered that the comic artist, Frank Kirby, was killed, but by who? Although the event lacked a formal dinner, many of the performers enjoyed getting to perform. "Don't let this year get you down," Rebbe said. "Because we're virtual, don't let it get in your way of performing and being in theatre."
Visual Artists
NPHS is home to many talented artists of all mediums and backgrounds. In addition to a variety of art classes available on campus, many students spend their free time exploring different styles of art as a hobby. 
Megan Huang, sophomore, has been making art since childhood but began taking her work more seriously in recent years. "I've only started to really focus and seriously work on my art since 6th or 7th grade," Huang said. "I signed up for Color and Design in my freshman year since I was interested in learning more about color theory and overall composition."
Huang enjoyed the class because it provided an opportunity to improve her artistic skills while maintaining individuality in projects. "I really liked the freedom of that class, you were given a broad idea and you were able to personalize your piece however much you liked," Huang said.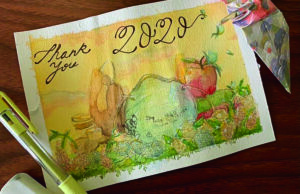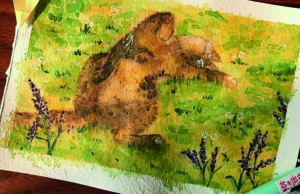 Lauren MacLean, senior, is another NPHS student who enjoys creating art in their free time across a variety of mediums – drawing, painting, ink, and sculpting just to name a few. "Some of my favorite tools for quick pieces are watercolor markers and micron pens," MacLean said. "They really help speed up the water color drying process and get precise detail work."
Both Huang and MacLean plan to keep art as a part of their lives after high school. "I really want to continue to pursue my art in the future. I'll probably go into graphic design and try and pursue my art career once I have a more stable job and income," Huang said. 
MacLean is looking forward to taking their artistic interests with them to college. "I plan to take as many art courses as I can through university, and after college I could see myself landing a side job as a type of artist or simply having art in my life as a hobby," MacLean said.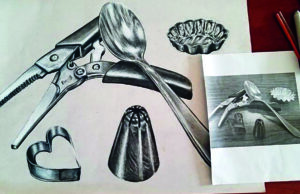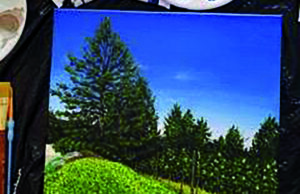 After Luke Lawson, freshman, received a camera from his grandma, he discovered how much he enjoyed taking pictures. Quarantine has provided Lawson the opportunity to practice more than before. "I think I've improved ever since I have more free time," Lawson said. 
Lawson wants to pursue it as a career in more than one way. "Not like as a main career, but I would definitely like to open up a shop, like say I'll probably get a job and later, when I'm a little bit older I'll probably open up photography shop, I mean, even now I wouldn't mind trying to make money [with that]," Lawson said. 
Being able to experiment with different techniques is one of Lawson's favorite parts of photography. "I can take a picture of the sunset in a cool way which you would never be likely to see so it kind of makes what you're seeing work like, way better you know, there was like, transforming and then just that normally you wouldn't see ever," Lawson said.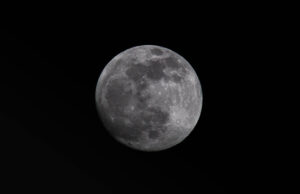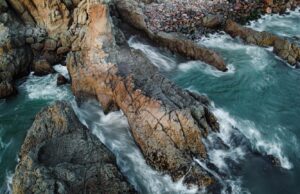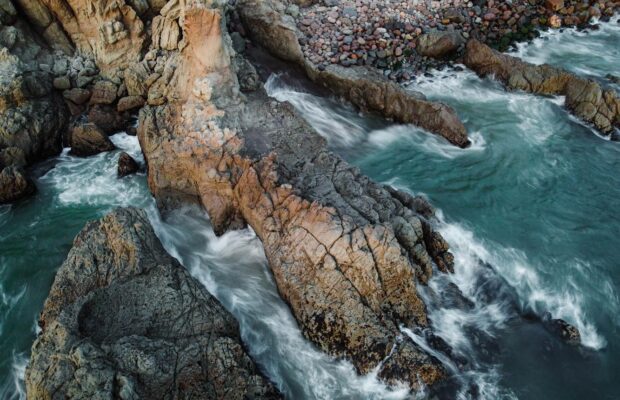 Art Submissions
The Panther Prowler is looking to showcase the many talented artists at NPHS on our social media!  Submissions can be sent to [email protected]. Please include your work and a brief reflection.